Why McLaren went home empty-handed from Belgian Grand Prix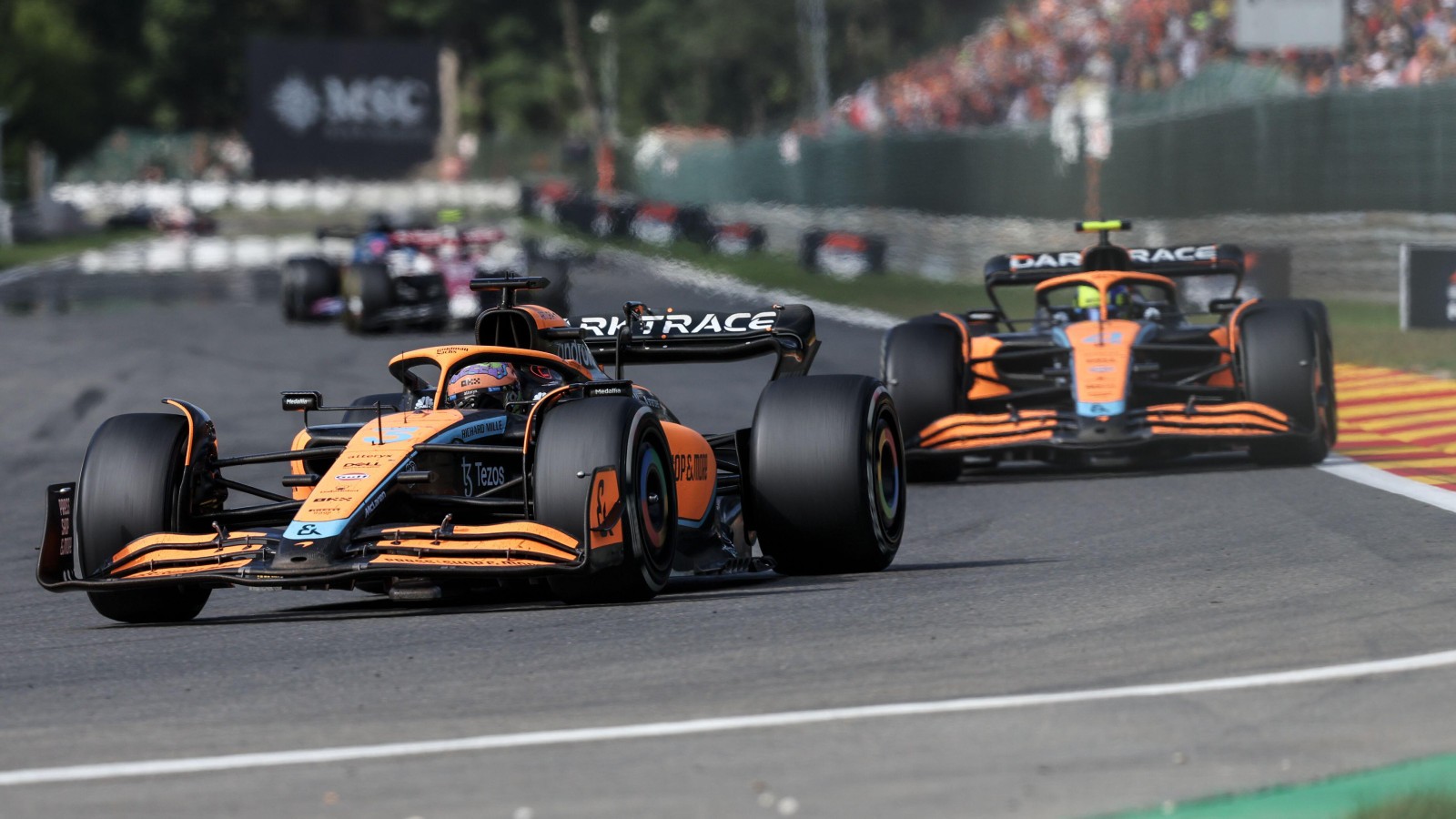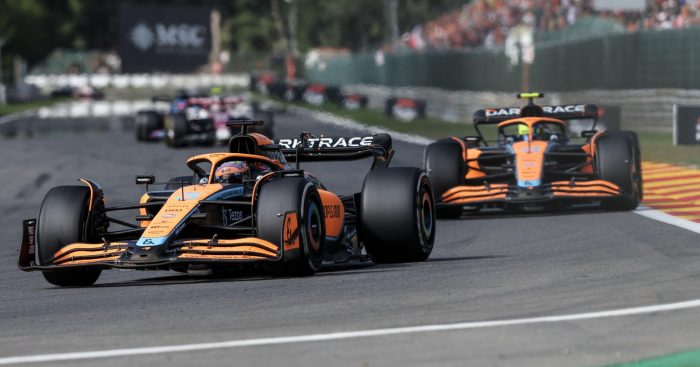 McLaren principal Andreas Seidl explained that a lack of traction out of Turn 1 at Spa left his drivers stuck and unable to progress.
Lando Norris was among the group of drivers to drop towards the back of the grid due to a power unit-related penalty, though with these penalties promoting Daniel Ricciardo to a starting spot of P7, McLaren still had reason for some optimism.
The race though did not go as McLaren would have hoped, Ricciardo crossing the line all the way down in P15, with Norris recording a P12 finish, meaning McLaren left Spa with zero points.
Norris had explained that McLaren just did not have enough of a pace advantage over rival midfield teams to escape the 'DRS train', while Ricciardo was left ruing his straight-line speed, feeling that a sub-optimal rear wing spec was holding him back.
As for Seidl, he saw the exit of Turn 1 as the glaring weakness for his team, as a lack of traction was leaving the drivers unable to attack up onto the Kemmel Straight, while also leaving them vulnerable to the cars behind.
"Of course, it was a surprise that we lacked so much performance today," said Seidl, as quoted by Motorsport.com. "But because of the lack of pace, we had to accept that other cars were faster than us and could overtake us.
"Due to the lack of traction we had in Turn 1, for example, we were stuck pretty much the whole time or were prone to being overtaken, and that's why we were never really in the open air, which affected the performance we already had even more. That's why we had to accept P12 and P15 today, which is of course a disappointment.
"I think if we look at the speeds today, we were competitive. I think the biggest problem was the lack of traction in Turn 1.
"That's why, as I said, we were susceptible to overtaking manoeuvres by other cars and at the same time we couldn't overtake because we just couldn't get close enough at the exit of Turn 1, even though we would have been faster in terms of pure lap time in the open air."
Spa was a particularly damaging round for McLaren as, while they scored no points, closest rival Alpine delivered a double points finish.
With Fernando Alonso crossing the line P5 and Esteban Ocon P7, Alpine strengthened their grip on P4 in the Constructors' Championship, now holding an advantage of 20 points over McLaren.
But, Seidl made it clear that McLaren will not lose belief with eight rounds of the season remaining.
"If you look at today's race, Alpine simply did a better job, we have to acknowledge that," said Seidl. "But at the same time, of course, we don't give up.
"There are still eight races ahead of us. There are still a lot of points to be scored, and not so long ago in Hungary on a different track and in different conditions we were also competitive. We were the fourth strongest team there.
"So, we will regroup after this race weekend, see what we can learn from today and then compete at Zandvoort with the clear goal of fighting back."
Zandvoort is already fast approaching as Formula 1 heads into part two of a triple-header, but while Seidl is "quite optimistic that we'll be stronger again", Norris still has some lingering doubts, describing Zandvoort as the "worst" track for McLaren last season.
"It can't get much worse than this weekend," Norris claimed. "A lot of downforce is required there and hopefully this will put us back in a similar position as in Budapest. But last year [Zandvoort] was our worst track."