McLaren: We let them race until they crash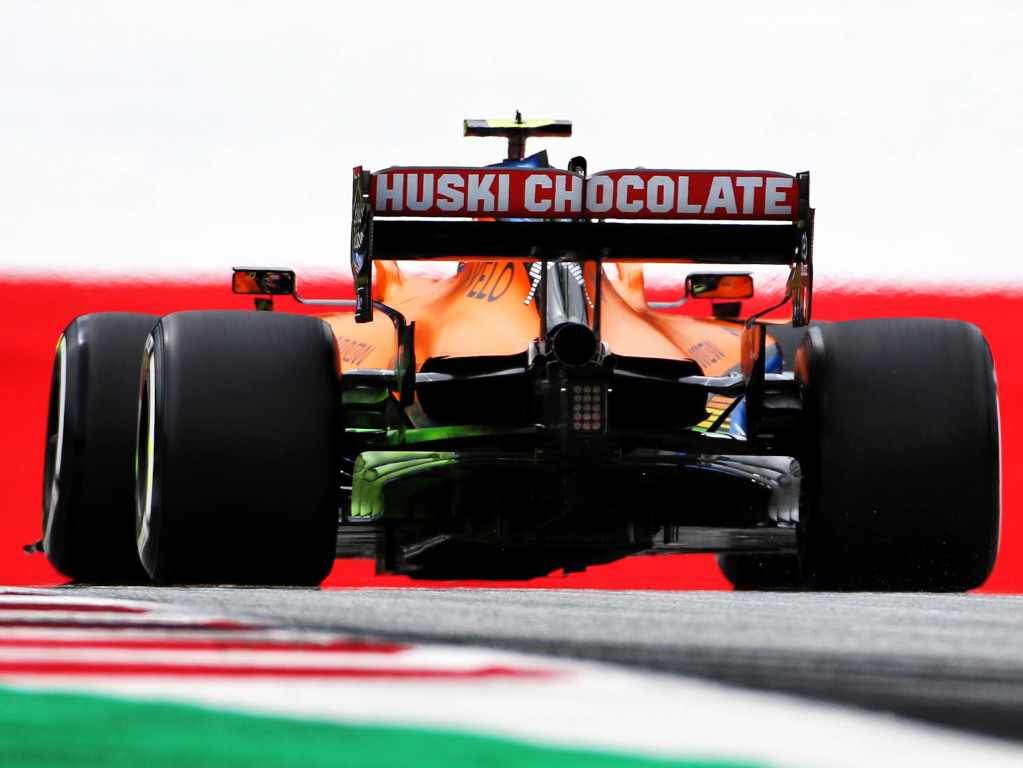 Andreas Seidl says McLaren sees no reason to stop its drivers racing each other, saying they are free to do so until such a time as they "crash".
Lando Norris and Carlos Sainz began the 2020 championship with a double points-haul at the season-opening Austrian Grand Prix.
While Norris brought his MCL35 home in third place, putting in a fastest lap on the final lap of the grand prix to jump Lewis Hamilton when the Brit's penalty was applied, Sainz made a late race pass on Sergio Perez to take fifth place.
It was a great start to the season for McLaren with Norris' podium the team's second top-three result in two years.
Last year it was Sainz who put the McLaren on the podium, third at the Brazilian Grand Prix as he too was promoted up the order when Hamilton was penalised.
With McLaren hoping to feature in more podium battles this season, the stakes have been up for its drivers.
However, for now at least team boss Seidl says he is okay with Norris and Sainz racing one another wheel to wheel.
The new F1 2020 game is out now! Order for PS4, Xbox One and PC
"The philosophy that we and I have in the team is we let them race until they crash," he explained to Motorsport-Total.com.
"I have great confidence in both Carlos and Lando. We saw last year that it got a little tight between them."
"Of course there is always a certain risk, but a crash does not necessarily have to be preceded by a driving error.
"Sometimes something like that can simply happen.
"But we let them go because I think that it is just the beginning of the season so the best way forward is to get the best possible results for the driver and the team."
Seidl added that it was "important" for McLaren to let the drivers race.
He said: "Especially in this phase of the season it is important for the drivers to know that they can carry it out directly on the track."
McLaren's performance at the Austrian Grand Prix means the team is sitting P2 in the standings with 26 points, 11 short of Mercedes and seven ahead of Ferrari.
Both Norris and Sainz scored in Austria while the British driver's fastest lap meant he bagged an additional point.
Norris is third in the Drivers' Championship with 16 points while Sainz is P5.
Follow us on Twitter @Planet_F1 and like our Facebook page.