McLaren: Racing Point already out of reach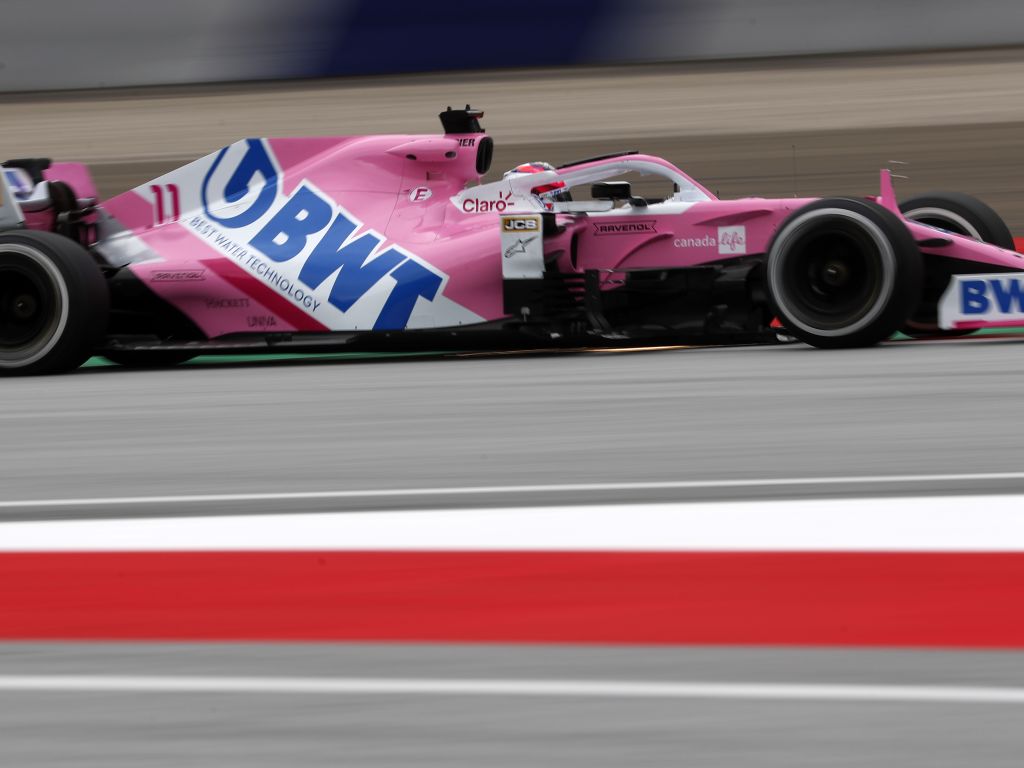 Carlos Sainz and Lando Norris have already conceded that McLaren won't be able to compete with Racing Point in Austria.
The RP20 was expected to be fast heading into the season-opening Austrian Grand Prix, but in Friday practice it's safe to say they delivered and then some.
Sergio Perez would finish FP2 in P3, making him the fastest non-Mercedes driver, whilst team-mate Lance Stroll was two tenths further back in P7.
And after that showing, Sainz admitted Racing Point were even faster than they had feared, so much so that they have given up on the idea of competing with them at the Red Bull Ring.
"Racing Point were particularly quick today," Sainz is quoted by Formulaspy.com.
"We were expecting them to be quick, but in such a short circuit, to have the advantage they had against the rest of the midfield is particularly impressive.
"My opinion is that they are way too far away to try and mount a fight to them. But at least Renault, we look to be in the ballpark with them, so it's going to be good fun still."
Celebrate the return of F1 with 25% off annual F1 TV subscriptions! Click here to subscribe
Session, done. ✔️ Mask, on. ✔️

Check out our mini #McLarenUnboxed as we go behind the scenes on Friday afternoon. #AustrianGP pic.twitter.com/YWmqJ0Em1R

— McLaren (@McLarenF1) July 3, 2020
Did Norris have any words of encouragement to hunt down the Racing Points?
No, not really.
"[Racing Point are] a bit ahead of us for sure," he said.
"I don't think we're looking at them too much in terms of what our pace is going to be like. The rest of the midfield pack, it's hard to say because Red Bull and Ferrari seem not as quick as they were last year here.
"I think we've taken a step forward, and the whole of the midfield's taken a step forward, so it's going to be interesting. I think tomorrow, everyone will turn it up and lower fuel and everything so we'll see, but I think for now we're just focusing on ourselves, trying to explore the car, find out some new information."
Racing Point's drivers already have been singing the praises of the RP20.
Stroll said it was the best car he had driven at the Red Bull Ring "by a long way", adding that Racing Point haven't "had a Friday this strong in a while".
Perez was in agreement, saying that "the people back home in the factory have done a tremendous job."
Follow us on Twitter @Planet_F1 and like our Facebook page.