McLaren 'proud' to show real car, but some parts 'hidden'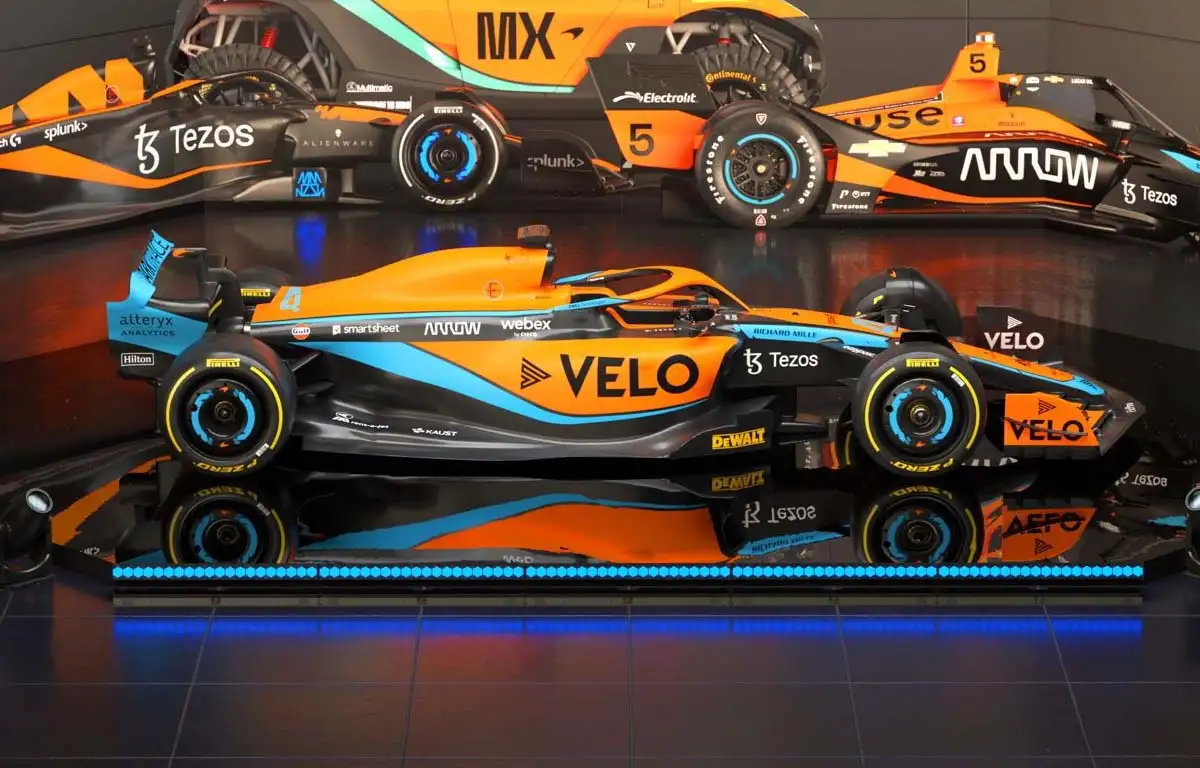 McLaren technical director James Key confirmed they launched the real MCL36 on Friday night, but added they have "hidden some bits and pieces".
This is only to be expected given the teams' need to keep some of their cards close to their chest, but McLaren followed Aston Martin in unveiling their Barcelona-spec car, with Haas and Red Bull appearing instead to show off their liveries on slightly modified versions of the 2022 model car.
Key spoke previously about how the 2022 regulations will manifest themselves in still leaving room for innovation, albeit under more restrictive rules, meaning that any upgrades will be "more subtle and delicate" than in previous years.
The McLaren technical boss thinks the team should be happy at presenting a representative car at their launch, but there is still more to come.
Take a look up close at the #MCL36, that livery definitely looks the part 🙌 #F1 pic.twitter.com/68p7aeMc8D

— PlanetF1 (@Planet_F1) February 11, 2022
"I think we can be proud of presenting a real car, because it absolutely is the car we will be taking to Barcelona," Key told reporters ahead of the launch, quoted by MotorsportWeek.com.
"We have hidden some bits and pieces because there are some sensitive areas for obvious reason, but everyone will see them anyway when we run the car."
McLaren presented their new Formula 1, IndyCar and Extreme E cars at the same event on Friday night, with the team showing off their hard work across several categories.
With such different regulations coming into play in Formula 1, Key added, as others have in recent days, that a big facet of 2022 is going to be the "development war" between the teams, as the best design solutions are found out as the year progresses.
As there are so many variables, Key said that while he's proud of the team for the work they have put in so far, it's likely that there will still be a lot of challenges coming their way once the season starts.
"With a blank sheet of paper, the team here at McLaren have been working hard to establish a competitive platform for this and future seasons," he said.
"However, we know we've only just begun to unlock performance from this regulation set, and that one of the key features of the 2022 season will be the intense development war as teams assess each other's designs and innovate new ways of generating downforce through ground-effect.
"It's been some time since ground-effect had such a predominant role in Formula 1, but it provides a great potential to create closer and more exciting racing with these new regulations.
"The team at Woking have been working round the clock to design, produce and assemble this car, under tricky conditions over the last year, as the world still battles the risks posed by covid-19.
"I'm immensely proud of how the team have risen to this challenge in a safe yet effective manner. Now we put the fruits of their labours onto the track and take the development battle to the rest of the grid."
Brown rules out McLaren as a 2022 title contender
Zak Brown rules McLaren out of the 2022 title race.