McLaren raise question marks over Red Bull power unit for F1 2026 reset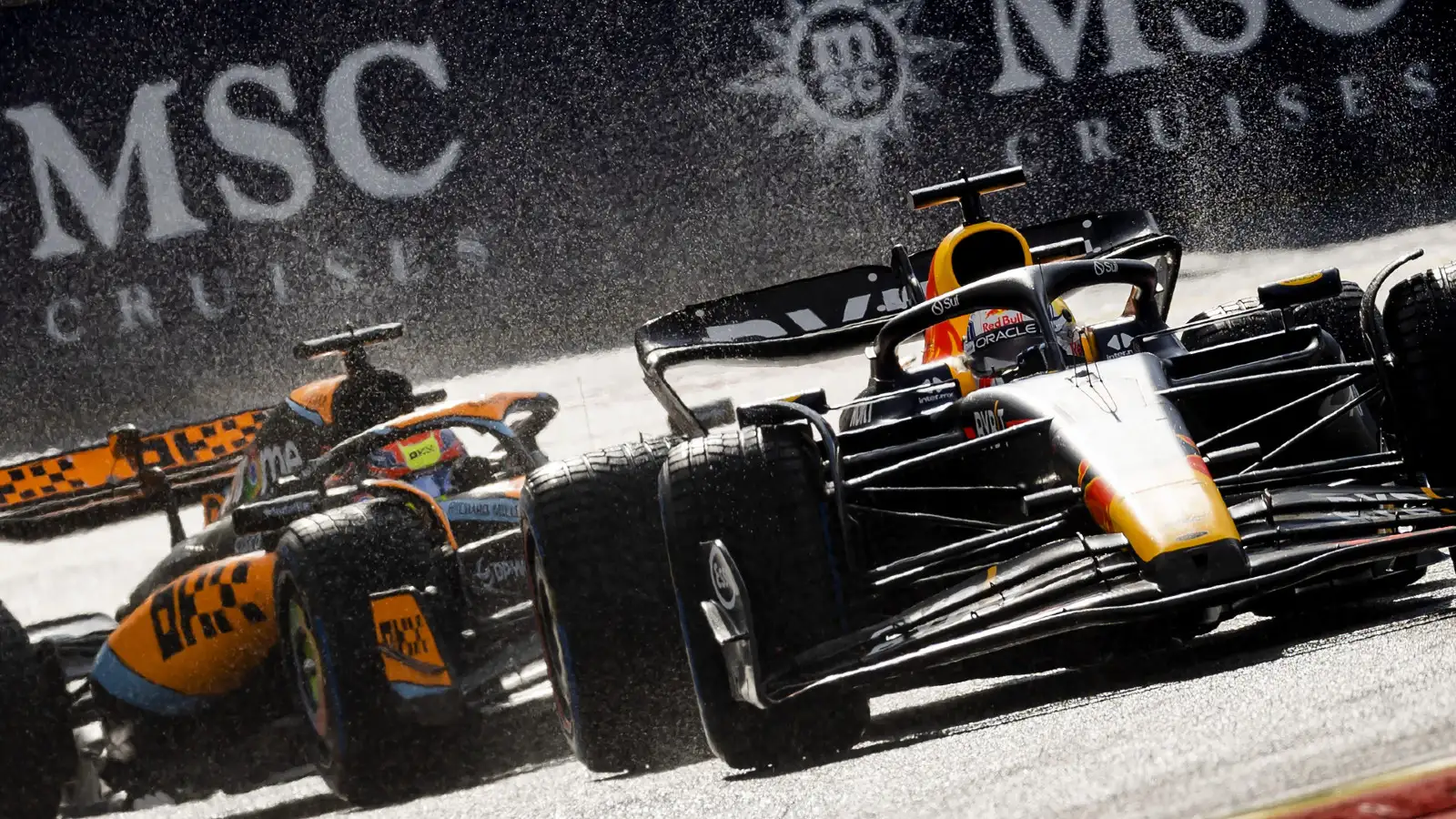 McLaren Racing CEO Zak Brown highlighted the first and therefore unproven Red Bull Powertrains engine as he spoke of McLaren's story for F1 2026 success being as good as any on the grid.
While the Formula 1 regulations are stable for the coming seasons, come F1 2026 a fresh raft of rule changes are coming the way of the series.
On top of further revisions to the chassis rules, a new generation of power units will be unleashed which beef up the reliance on electrical power, with fully-sustainable fuels used on the internal combustion engine side.
McLaren draw attention to Red Bull unknown
From that season Formula 1 will welcome in two newcomers, as Audi join forces with Sauber, supplying the team that will become their works squad with the Audi power unit, while Red Bull, in partnership with Ford, will become a power unit manufacturer.
Honda meanwhile, who currently supply Red Bull and junior team AlphaTauri, will join forces with Aston Martin from F1 2026.
It truly is then a reset of the playing field, and Brown believes McLaren's chances of capitalising are as good as anyone's on the grid.
After an underwhelming start to F1 2023, McLaren have surged up the order, that following a re-work of their technical team, with Red Bull stalwart Rob Marshall and ex-Ferrari chief engineer David Sanchez still to join for next season. McLaren's new wind tunnel is also now complete and ready for use.
But, as Brown assesses the landscape, he pointed to Red Bull Powertrains as an intriguing piece of the puzzle. Mercedes boss Toto Wolff had suggested Red Bull principal Christian Horner calling for changes to the regulations was a sign of Red Bull being behind target, yet Red Bull advisor Helmut Marko claims they are "miles ahead" of Ferrari and Audi in the development process.
PlanetF1.com recommends
F1 points all-time rankings: Where do Hamilton, Verstappen, and Alonso feature?
F1 2023 driver salaries revealed: How much do Formula 1 drivers make?
"We now have everything in place and just need some more time to mature," Brown told ESPN. "So the wind tunnel's here, the simulator's here, the manufacturing unit is open.
"We've got our team in place. It's stable. We have additional talent coming to be additive to what we currently have. We have all the financial resources we need.
"It's just going to take a little bit of time so as long as we can show this progress… '26 is going to be a huge reset for this sport and there's not going to be any excuses for us. We have everything we need from resources, people, two great drivers [Lando Norris and Oscar Piastri], all the technology, infrastructure.
"You look down the grid, there's many unknowns about '26. Red Bull with a new engine, how's that going to be? They've never done that before. There's all sorts of variables going on there and I think our story is as good as anyone's."
For now, McLaren have set their sights on establishing themselves as the second-fastest team behind Red Bull in the remaining 10 rounds of F1 2023.
Such an achievement would put them in the hunt for P3 in the Constructors' Championship with Ferrari currently 88 points up the road and Aston Martin 93.
Read next: Red Bull identify Adrian Newey trait key to success of F1 2023's dominant force