Zak Brown has once again called for a salary cap for F1's drivers, saying the sport's bosses must come to a decision now, one that can be implemented in "three, four years' time".
While the Formula 1 teams have to operate under a $145 million budget cap this season, it has a few exemptions of which drivers' salaries are one.
Last year five drivers – Lewis Hamilton, Sebastian Vettel, Max Verstappen, Daniel Ricciardo and Charles Leclerc – earned the big, big bucks.
The rest of the field earned between $1 million and $8m each.
Under the proposed cap, the Formula 1 teams will have $30m to pay the drivers, the amount being divided between the two at the team's discretion.
"I think all the team bosses supported putting in a driver salary cap," the McLaren chief said.
"I think you have that in the majority of other sports around the world.
"I think Formula 1 needed to, and is changing, its financial profile to make these racing teams sustainable.
"I thought that the drivers should have gone into the [budget] cap in the first place.
"I think there are two different ways to look at it.
"You can do what has now been proposed and have a $30m cap and decide how you want to spend that amongst your two drivers.
"Another area I would actually have liked to have seen was to have put the drivers into the initial salary cap, whatever that salary cap is I think you would raise it, and then give the team flexibility on how do you want to spend your money."
F1 champ Hamilton has made it clear he's not in favour.
"I think it's important that the GPDA work closely with F1 when we get into discussions moving forwards," he said last year.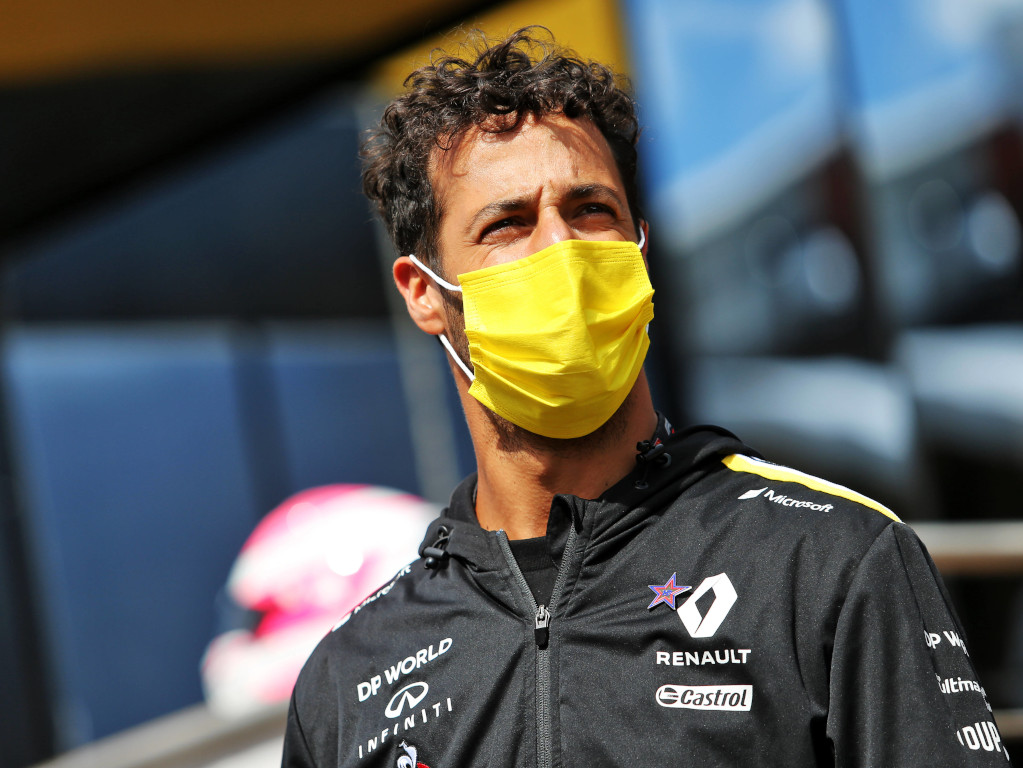 Driver and team face coverings are available now on the official Formula 1 store!
Brown, though is keen for his fellow team bosses to reach a consensus now and voted it through.
However, he does acknowledge that it can only come into effect in three or even four years' time given that some teams already have long-term agreements in place with their drivers.
That applies to Ferrari, who have Leclerc on the books until the end of 2024, while Verstappen has three years remaining on his Red Bull deal.
Brown added: "I think it will be introduced in the next few years.
"I think you do need to recognise that some drivers are already under a contract in the short-term that are over that budget.
"You need to announce what you are doing sooner rather than later and have it be far enough out that no-one is in a situation where you have announced something but you are actually sitting on a contract that can't be executed or unduly penalises a team because they have got a driver combination that is north of that.
"So I think you have got to announce it soon but do it in three, four years' time to where you have a chance to cycle through all the existing agreements."
Follow us on Twitter @Planet_F1 and like our Facebook page.