McLaren duo rule out joining Hungary GP pole fight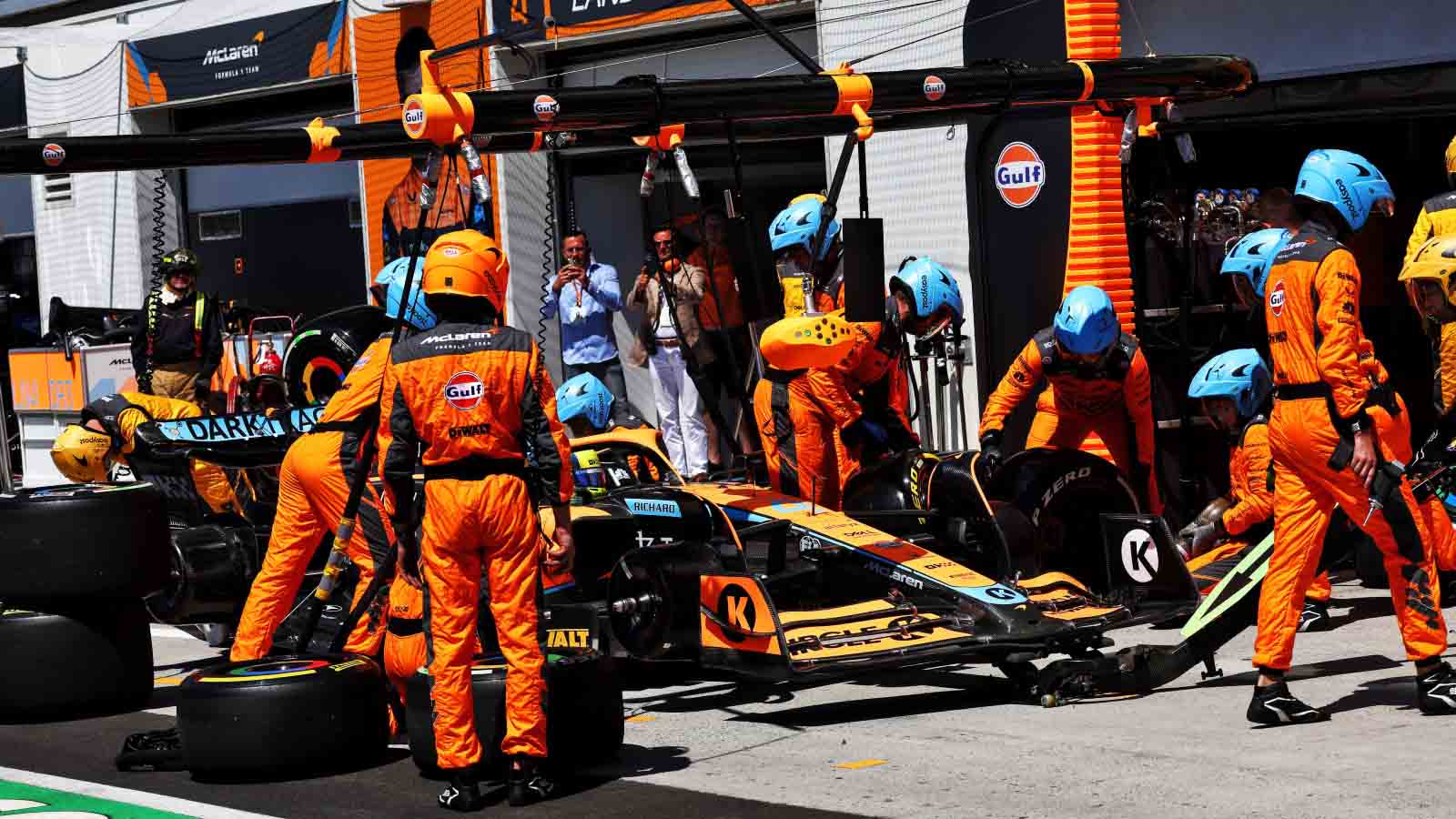 Despite finishing P2 and P5 in FP2, both McLaren drivers think their chances of being in a pole fight is unrealistic.
Lando Norris produced an excellent lap in the speedy McLaren as only Charles Leclerc was able to beat him for pace while Daniel Ricciardo finished in P5, one spot short of Max Verstappen.
Despite the pace shown by the MCL36 at the Hungaroring both Norris and Ricciardo were pessimistic about their chances of being involved in the pole fight during Saturday's qualifying session.
Norris said that it was always McLaren's plan to run the car quicker than the rest of the field and he said he expected the likes of Ferrari, Red Bull and Mercedes to step it up a notch.
"Things are feeling good," Norris told Sky Sports F1. "The car's in a good place, seems to be suiting this track or characteristic a little bit more.
"But we're always a little bit quicker in FP2 than what we end up being normally. We turn up a little bit more than what others do just to get our first reading ahead of qualifying, which is what we've got today. But we know everyone else, especially Ferrari, Red Bull, Mercedes normally step it up a lot for tomorrow.
"I think we're feeling good. I think I can be happy but I'm not expecting to be fighting for pole or anything."
His team-mate Ricciardo agreed and apologised to the fans after admitting he did not think they were competitive enough to fight for pole.
"I don't know about the others but I think we were actually competitive this morning [in FP1] as well," the Australian told Sky Sports F1. "Being competitive in both sessions hopefully says something, hopefully means that we actually are competitive. Again, I don't think we're competitive to fight for a pole.
Looking ahead to the Hungarian Grand Prix
The Hungarian Grand Prix is the final race before Formula 1's summer break.
"Sorry to the fans. I'm not being pessimistic but just I think realistic. If there is something, they'll [Ferrari and Red Bull] probably find a little more on Saturday come crunch time, but I think it was a good day. I think we certainly hit the ground running.
"I also have no reason to say that we can't fight for the front tomorrow, but obviously it's only been a week since Le Castellet and you can only change so much. Maybe the track does suit us a bit more but, I'm sure we made a step, but probably not that big a step."
The weather conditions may prove tricky for the teams over the weekend with a dry and hot Friday followed by a predicted wet Saturday and then a dry but cool race day. Norris was asked if he hoped it would rain but admitted that was not on his wish list at the moment.
"At the minute I'd say no," the 22-year-old said. "Just because we're in a good position. It can cause opportunities for me, but also for everyone so the safer bet is for it to stay dry.
"But we were pretty decent in the wet here last year or I was until turn one [when he was taken out by Valtteri Bottas]. I love those conditions, it's what I've done well in in the past so I could say yes, but I'm also feeling comfortable in the dry at the minute. So for now, I want to say that some sunshine can stay."