McLaren rule out return to sportscar racing in 2023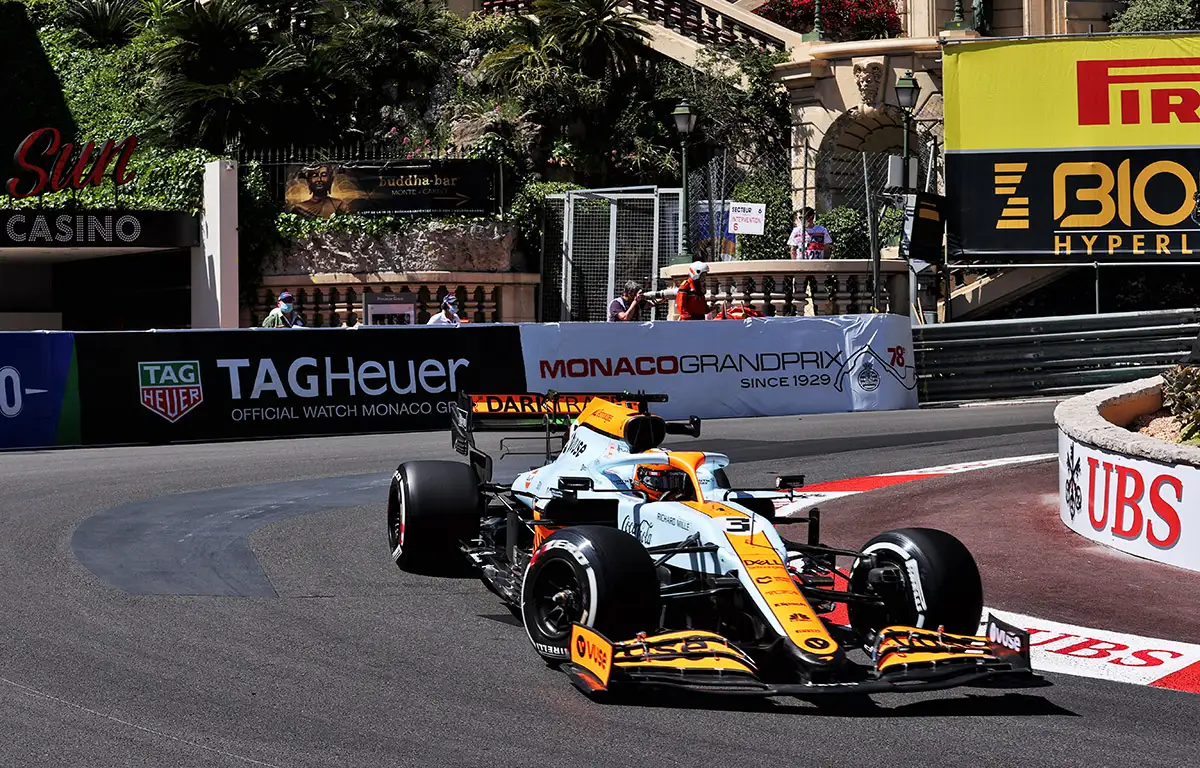 McLaren CEO, Zak Brown, has ruled out the team returning to sportscar racing action due to unfinished business in both Formula 1 and IndyCar.
The rebuilding process at McLaren has included branching out into other motorsport series aside from Formula 1 and a return to WEC and Le Mans has been quietly suggested as the next area of interest for them.
However, Brown is mindful of the fact there is still a lot of work to be done in both Formula 1 and IndyCar where winning World Championships again is still the ultimate aim, despite making great strides during his tenure.
"We're constantly reviewing other forms of motorsports," Brown said.
"But we definitely will not go sportscar racing in 2023. It's under review.
"Right now we're still not where we want to be in Formula 1. We're kind of halfway through our journey. We want to stay very focused on that.
"We're not yet where we want to be in IndyCar, which is winning championships. We want to stay focused on that.
"So we are reviewing other forms of motorsport. If we were to do sports cars, it would definitely not be in 2023."
What. A. Race. 🧡@PatricioOWard and the No. 5 Arrow McLaren SP Chevrolet cross the checkered flag P4. 👊#INDYCAR / #Indy500 pic.twitter.com/K9KH6KL9vE

— Arrow McLaren SP (@ArrowMcLarenSP) May 30, 2021
F1 TV are offering PlanetF1 readers 10% off their Access and Pro subscriptions! Click here and use the code PLANETF10 at checkout*
*offer expires midnight on Sunday, June 6
Although McLaren's presence in IndyCar has not resulted in silverware just yet, Brown is liking what he sees from a commercial perspective.
"IndyCar from what it's done for our racing team, it has hit the objectives," Brown continued.
"North America is very important to McLaren, the majority of our partners.
"Being in IndyCar allows us to amplify the North American marketplace. You see our partners like BAT and Mission, most recently Darktrace who are on our Formula 1 team joining us in IndyCar.
"The same time you see Arrow expand their participation in motorsports, are obviously the title partner of the Indycar team, have joined us in Formula 1 to reach the other parts of the world that Formula 1 does.
"Commercially it's worked out very well."
Follow us on Twitter @Planet_F1, like our Facebook page and join us on Instagram!