'Some have McLaren second fastest behind Red Bull'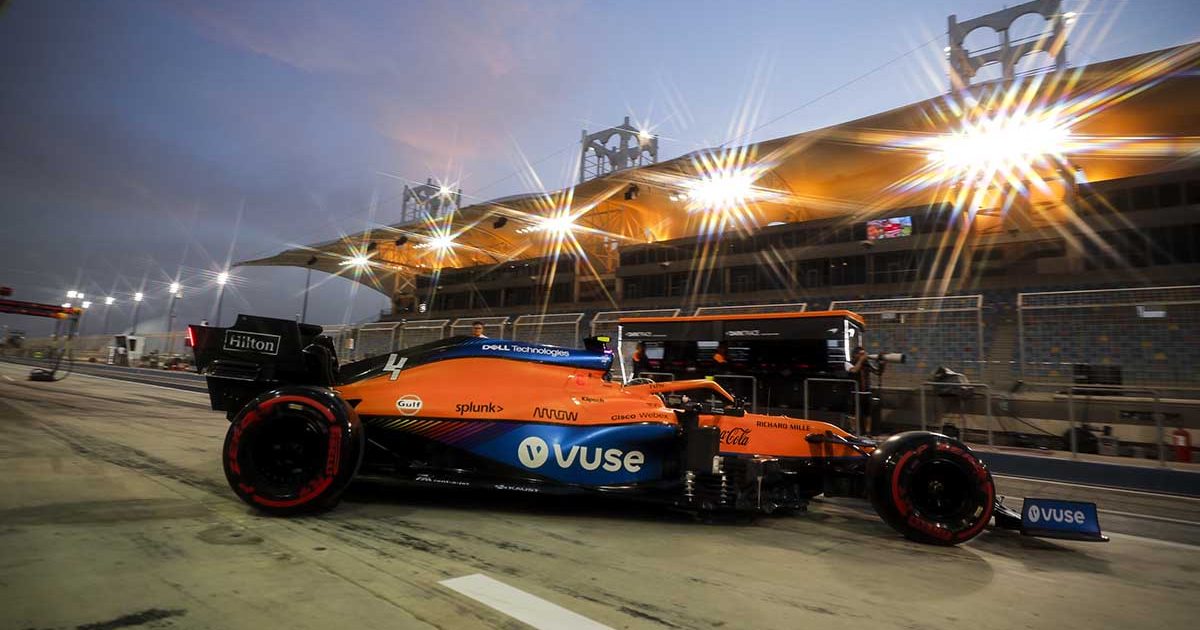 Sky F1 reporter Ted Kravitz thinks McLaren "went coy" and stopped setting fast times in pre-season testing to mask the pace of the MCL35M.
McLaren were one of the teams that impressed most during the three-day test in Bahrain, but Kravitz believes they tried to take some attention away from themselves with a quiet final day of track action.
The Woking outfit, who finished P3 in the 2020 Constructors' Championship, came armed to Sakhir with a new diffuser and what looks like a perfectly fitted Mercedes engine.
Those two factors are contributing to the idea that McLaren could actually put themselves even closer to Mercedes and Red Bull in 2021.
"It was weird at the test, actually," Kravitz told In The Fast Lane podcast.
"McLaren had a very good day one in the dusty conditions and then they had a good day two. Then they all sort of went coy and thought 'Oh my goodness, better not show everything'.
"Looking at the times, [Daniel] Ricciardo only had the seventh quickest time with a 1:30.1 whereas Max Verstappen's quickest was a 1:28.9. Lando Norris was even further down.
"It's like McLaren scared, spooked themselves into not giving anything away and stopped setting quick times to put everybody off the scent. But they were very happy towards the end of it.
"And that wasn't just because they thought 'Oh look, we've stolen a march on everybody with this diffuser', it's just because everything, globally as they might say at McLaren, is looking optimal.
"There was even some doubt that they may actually be quicker than the factory Mercedes team themselves. Some people have got McLaren as second behind Red Bull."
Not long now, boys… ⏳#BahrainGP pic.twitter.com/2GxaUlIGno

— McLaren (@McLarenF1) March 23, 2021
Stand out from the crowd with McLaren merchandise via the official Formula 1 store
Kravitz himself was impressed with the McLaren MCL35M having had his beady eye on it over the three days of testing, calling their new bargeboard area '"cutting edge".
"Not only have McLaren managed to put a huge new bargeboard arrangement in, which looks absolutely tip-top and cutting edge, but they have done this thing on the diffuser which nobody else has thought about," Kravitz added.
"That's given them a tenth or two and given them some rear downforce in a season where downforce has been cut back on and it's really worked for them.
"So it's two things really: it's aero stuff, which is free and not part of the token system, and it's the Mercedes engine."
Follow us on Twitter @Planet_F1, like our Facebook page and join us on Instagram!