McLaren explain cause of 'few little setbacks' for the team on first day in Bahrain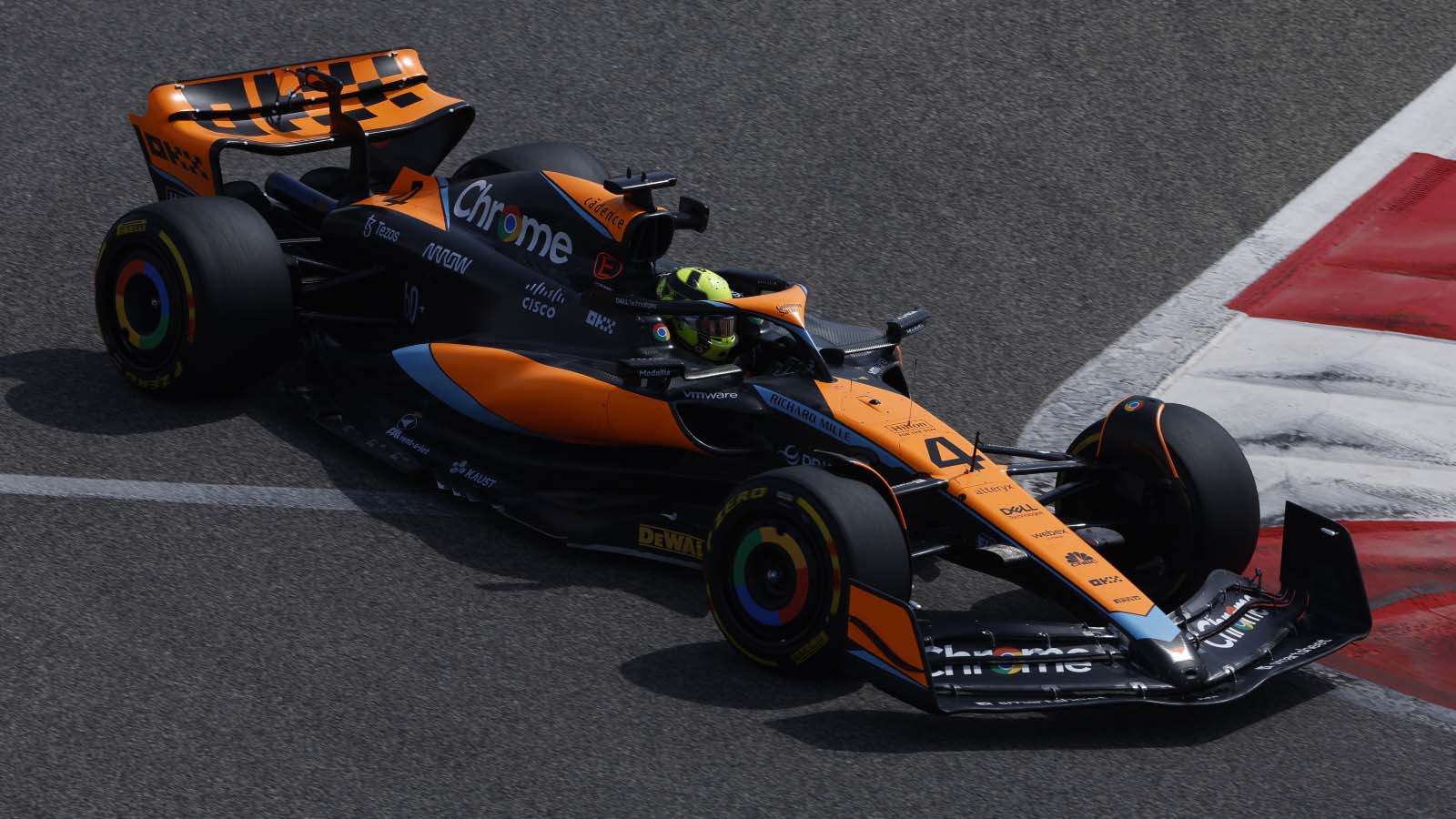 After being held in the garage while his McLaren was repaired, Lando Norris admitted a "few little setbacks" hit him on the first day of testing in Bahrain, with team principal Andrea Stella playing down what he called "very minor" issues.
Norris managed the joint-lowest individual distance of any driver as pre-season testing began, clocking 40 laps of Bahrain in the afternoon – putting him level with Aston Martin reserve Felipe Drugovich, who himself hit early issues and brought out the red flag early on Thursday.
For the McLaren driver specifically, work took place on his front wheels after one initial run that saw him find an issue with the wheel brows on his MCL60.
This saw him left in the garage as McLaren were left having to work on the car, though Norris was able to get out on track in the final couple of hours and make up for lost time as best he could, eventually finishing the day fifth fastest.
McLaren said the work on Norris' car was "precautionary repairs", but while the Briton acknowledged this made for a less-than-ideal start to his programme, he was able to get through much of what the team had planned on Thursday.
"It was a reasonable first day," he said after the session. "It was good to be back on track, to get a good number of laps under my belt and to get that first feeling from the car, so I'm happy with that.
"It wasn't quite the smoothest of days with a few little setbacks here and there, but we got through a lot of the plan and some of the key test items, which we can learn from over the next few days as well some changes we can already start to implement.
"I'm feeling more comfortable in the car and have changed little things here and there to start to optimise a few things. As far as test days go, it was positive and I'm looking forward to going again tomorrow."
PlanetF1.com recommends
Bahrain test Day One report: Max Verstappen mighty as F1 returns to action
Fred Vasseur confirms 'no issue at all' with Ferrari S-duct amidst reported rival scrutiny
Good news for Mercedes as Toto Wolff confirms no porpoising for W14 in early test run
Stella explained exactly what happened that kept Norris in the garage, however, explaining that the team wanted to ensure the MCL60 was not going to fail on track and run safely by putting in bodywork reinforcements.
"A productive day in Bahrain which went largely to plan," Stella said. "Despite a few very minor issues, which are common at testing, we've got a lot of information and were able to complete a lot of test items.
"There were some short delays caused by the team wanting to reinforce the bodywork in some places in order to prevent a failure. These were preventative measures, but we thought they were useful to make so we could run safely and reliably for the remainder of the day.
"Overall, a positive day. We hope to continue like this for day two and three so we're ready for the first race of the season."