Brown expects seven 'serious contenders' in F1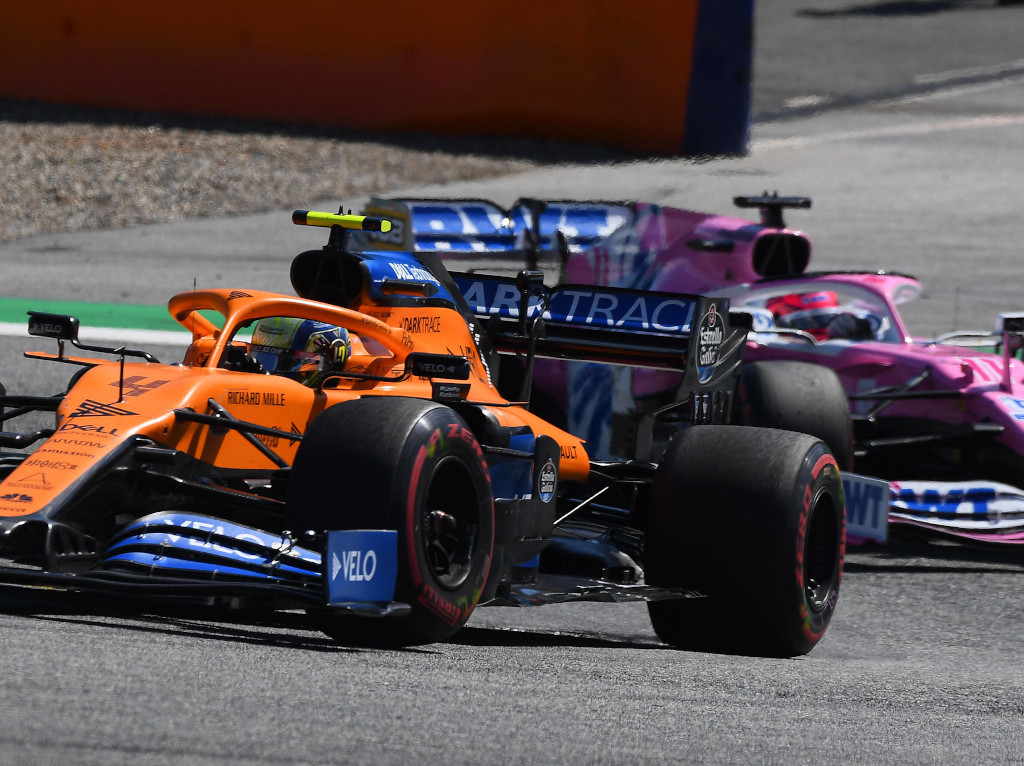 McLaren CEO Zak Brown has predicted Formula 1 will have up to seven "serious contenders" when the sport's new regulations kick in.
F1's sporting and technical rules change in 2022, when the current pecking order for race wins and World Championship honours could be altered significantly.
Even now, taking Mercedes and Red Bull out of the equation, it is difficult to pinpoint which of the other eight teams has the advantage with McLaren, Racing Point, Renault, Ferrari and AlphaTauri all having had their moments this year.
The midfield teams are certainly ambitious, as illustrated by Racing Point's signing of Sebastian Vettel for next year.
Get your hands on the official McLaren 2020 collection via the Formula 1 store
"Ultimately our goal is to catch whoever's in first place and that's been Mercedes for quite some time," said Brown, whose McLaren team currently sit third in the constructors' standings, quoted by Motorsport Week.
"We are certainly encouraged that we are now racing Ferrari, because we weren't last year and haven't been for quite some time.
"I think in 2022, with this reset for all of us, it gives us a great opportunity.
"That said, Renault's coming on strong, Racing Point is quick and just got a four-time World Champion.
"While we want to catch the, currently, two teams in front of us now, I think we need to pay a lot of attention and recognise the teams four, five, six and even seven [in the standings] right now are all going to be serious contenders when the budget cap comes in.
"Everyone's starting on a clean sheet of paper which, I think, then means we'll have an awesome era of Formula 1."
F1 will introduce a budget cap of $145m next year, lowered from the original $175m figure announced in October 2019, and which will reduce to $135m by 2023.
Brown is confident the reduced cap will allow teams such as McLaren to "close the gap" on Mercedes and Red Bull.
He added: "We can use this to close the gap to the teams currently spending more than we do. But there will also be teams behind us who will be able to catch up with us.
"So in the future, we will have a sport in which more than half of the teams compete on a similar budget. That promises more variety.
"Nothing will change with which teams win the World Championship the most. That will make up four or five teams among themselves.
"I hope McLaren will be one of the four or five teams that can win the title. But there will be eight or nine teams that can win a chaotic race with a change of weather or a crash at the start."
Follow us on Twitter @Planet_F1 and like our Facebook page