Brown: Harder to close performance gap when P3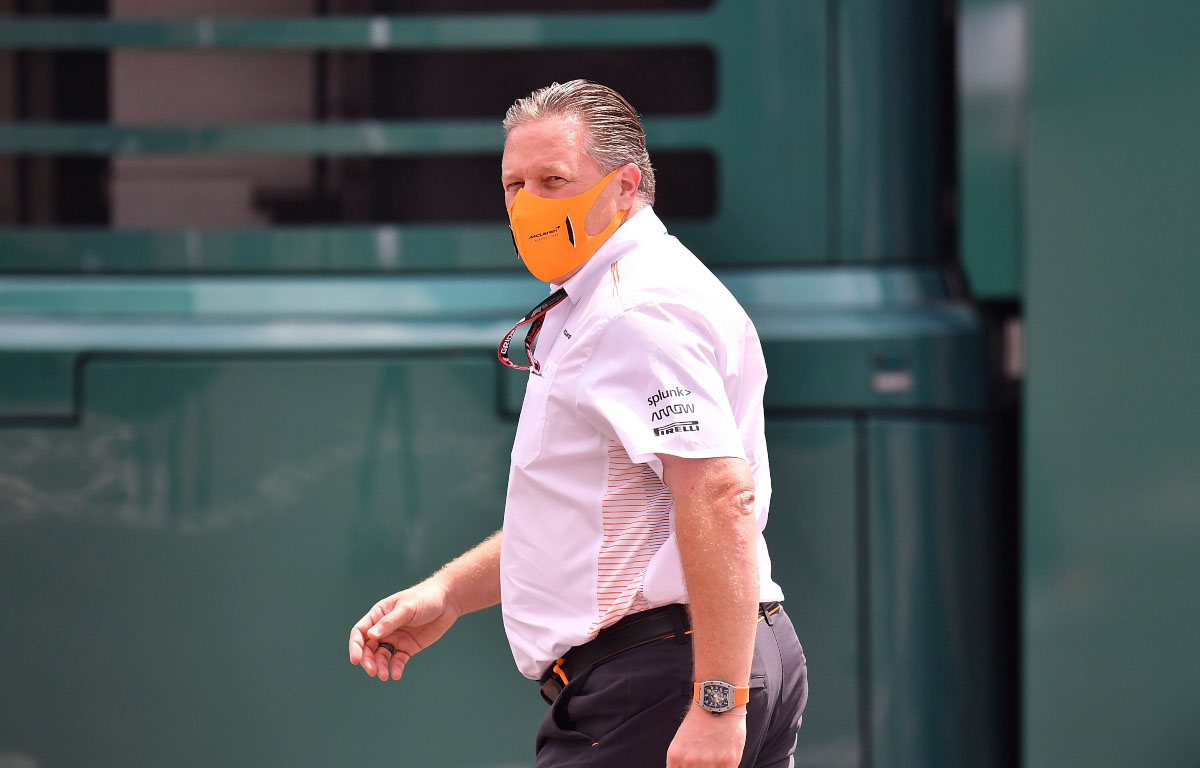 McLaren CEO Zak Brown thinks it becomes harder to overhaul top cars when narrowly behind them in development, compared to moving through the midfield.
Brown's team have made steady progress towards the front in recent seasons, having taken third place in last season's Constructors' Championship and battling Ferrari for the same position again this year after being all the way down in P9 in 2017.
Brown said previously there would be "no excuse" if McLaren do not challenge at the front of the field by 2024, adding the team are looking towards the medium term to achieve their goals rather than achieve a quick fix.
"I think we're going down that path. When I came in, we went from ninth to sixth [place], then fourth and third. And now we're in third place," Brown said, quoted by the French edition of Motorsport.com.
"It gets harder when you get closer to the lead, so I don't think it's going to be [second then first]. It would be nice, but I don't think it will happen."
Home. 🧡 pic.twitter.com/ockyxPfMjU

— McLaren (@McLarenF1) August 20, 2021
Stand out from the crowd with McLaren merchandise via the official Formula 1 store
McLaren have been investing heavily in recent years to pull themselves up to the front of the field, with changes made to their factory and the construction of a new wind tunnel which is due to be completed in 2024.
Until that time though, the team's CEO thinks they will have to make the best of what is available to them. Given the restrictions surrounding the new technical regulations too, he also reckons a repeat of a team performing beyond their means may not occur in the same way in F1 in future.
"Although we now have the annual resources to compete with the others, we are behind in our infrastructure," Brown explained. "Although we've let the investment go, it will just take time, particularly with the wind tunnel.
"But in our view, we won't really have caught up with our infrastructure until the 2024 car is presented. Until then, we'll do our best with the equipment we have but until we catch up, I think it's hard to think we can beat these guys in a head-to-head fight.
"But we will do our best and you never know with the new formula who will succeed and who will fail.
"Brawn [GP] clearly played above their level when they won the championship [in 2009] and they weren't the most resourceful team.
"But I also think the rules are so much stricter now that it will be harder to get such a clear advantage. We will do our best, but we have to expect things to get harder from now on."