McLaren staff 'venting' about 2022 F1 calendar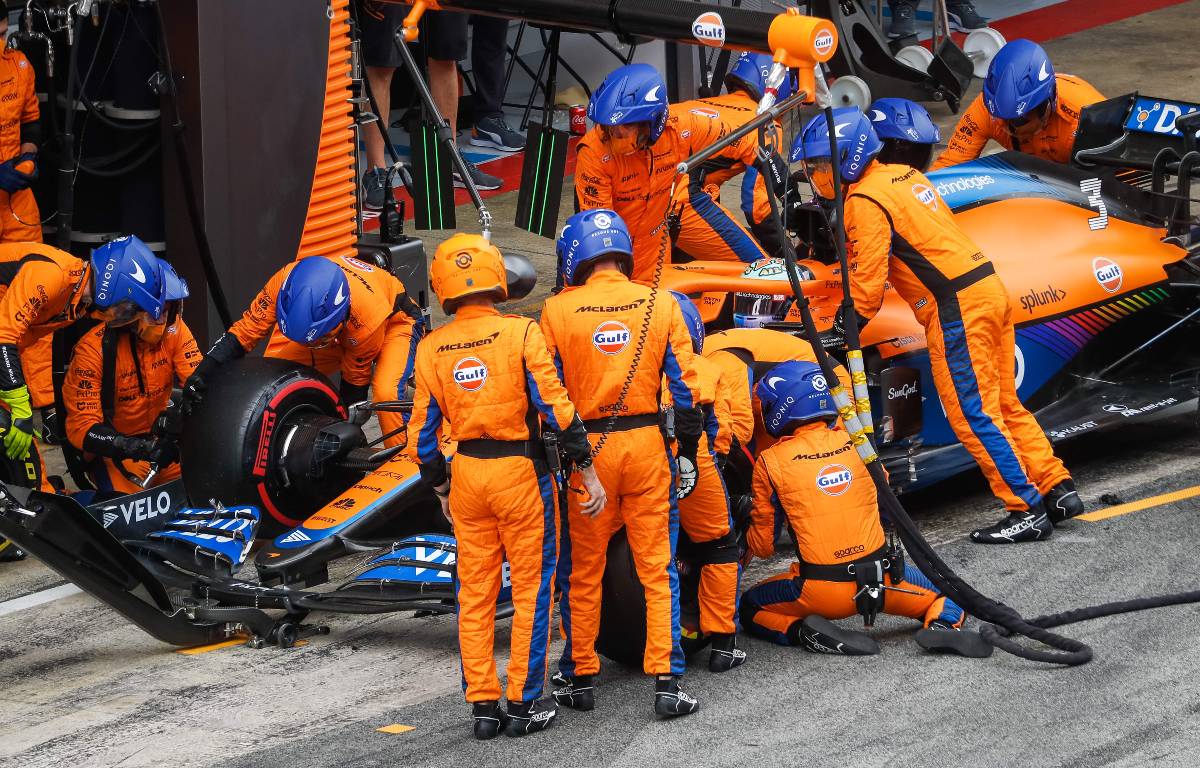 Daniel Ricciardo's performance coach says some "venting" has occurred at McLaren about the hectic nature of next year's record 23-race F1 calendar.
The target for 2021 was 23 grands prix, but a total of one fewer was possible as the pandemic meant several changes had to be made to the schedule as the season progressed.
The demands on team staff were onerous enough, not least in a particularly gruelling end to the campaign which included a triple-header of Mexico, Brazil and Qatar on consecutive weekends.
In 2022, the second half of the season after the summer break features two more triple-headers which are back-to-back, meaning six races in seven weeks – the first, of Belgium/Netherlands/Italy, looking a comparative doddle to Russia/Singapore/Japan that follows after only one weekend off.
Plus, there is also an extra testing session in February, which somewhat offsets the earlier end to the campaign in November which avoids a clash with football's World Cup.
Michael Italiano, who has worked as Ricciardo's performance coach since the end of the 2017 season, says certain McLaren staff are not exactly relishing what has been laid out for them in 2022.
"There's been a bit of venting in the garage about next year," Italiano told Express Sport.
"I think there are three triple-headers and only three races that are on their own – the rest are double-headers.
"We start in February but finish in mid-November, so that's earlier, but we are still doing one extra race. They have condensed the season.
"There's one triple-header where we go from Singapore to Russia to Japan, which will be absolutely crazy from a logistics and recovery point of view.
"It's exciting because the sport is growing so rapidly, but from a drivers' perspective it's becoming a lot more difficult physically and mentally based on the calendar F1 keep dishing out."
Just to fact-check Italiano's comments, there are two triple-headers rather than three but he is correct about there being only three standalone races – all of which take place in the earlier part of the season. Those are the Australian, Emilia Romagna and Miami Grands Prix.
At least Italiano has worked out how to cope with the rigours of an F1 season to the best effect of Ricciardo – and himself.
"What I struggled with in my first year in F1 was I didn't really focus on looking after myself," said the Australian.
"I was so fixated on making sure I was doing a good job with Daniel, I think I got sick about three times that year. But I came to the realisation that if I wasn't looking after myself, I'm of zero use to Daniel.
"As a coach or any team member, you have to look after yourself because you are not useful for anyone if you get to a race and you are sick."