McLaren have reiterated their desire to close in on Formula 1's leading teams, rather than target a specific position in 2021.
The Woking outfit continued their recent recovery with a P3 finish in the 2020 Constructors' Championship, winning out in a mighty battle for 'best of the rest' in the midfield. At times during the campaign McLaren, Racing Point, Renault, Ferrari and even AlphaTauri possessed the third-fastest car.
With Aston Martin taking over from Racing Point and Renault rebranding to Alpine, this midfield battle is only expected to become more intense for 2021. Ferrari have also likely made gains over the off-season.
So for this reason McLaren are not setting their sights on any finishing position, rather a reduced deficit to Formula 1's established top teams, Mercedes and Red Bull.
"It was a great achievement for us to finish P3 last year," team principal Andreas Seidl is quoted by The Race.
"Coming to this year again, we expect again a very tough battle with all the competitors we were fighting with last year.
"We have Lando [Norris] now going into his third year in Formula 1, we have Daniel [Ricciardo] on board, who is a clear reference, we have the championship-winning powertrain in the back of our car and we are looking to make sure we make a step forward.
"So this year we want to, again, get closer to the cars in front of us, to the Mercedes and Red Bull cars, which we managed last year.
"We shouldn't forget the battle we were in last year. We have a lot of respect for these competitors we were fighting with last year.
"We are fighting here against full works teams, which have an infrastructure in place for example which is a lot more up to date compared to what we have in place at the moment.
"So that's why we can be optimistic going into this season, but at the same time we need to be realistic about what is possible. We simply need more time in order to make sure we execute the plan we have in place for how we want to get back to the front in Formula 1.
"We need more time to put our infrastructure in place to be on a level playing field with the teams in front and also have some around us.
"The biggest topic is obviously the windtunnel, which will still take around two years until we can actually see the first benefits, which is crucial on the development side of the racecar. And until then, we simply have limitations.
"At the same time, I think we can still make steps, that's what we are working on. Our main goal is to simply make the next steps as a team with the car and the way we work together.
"We want to get closer again to Mercedes and Red Bull because these steps are key in order to get back to the front again."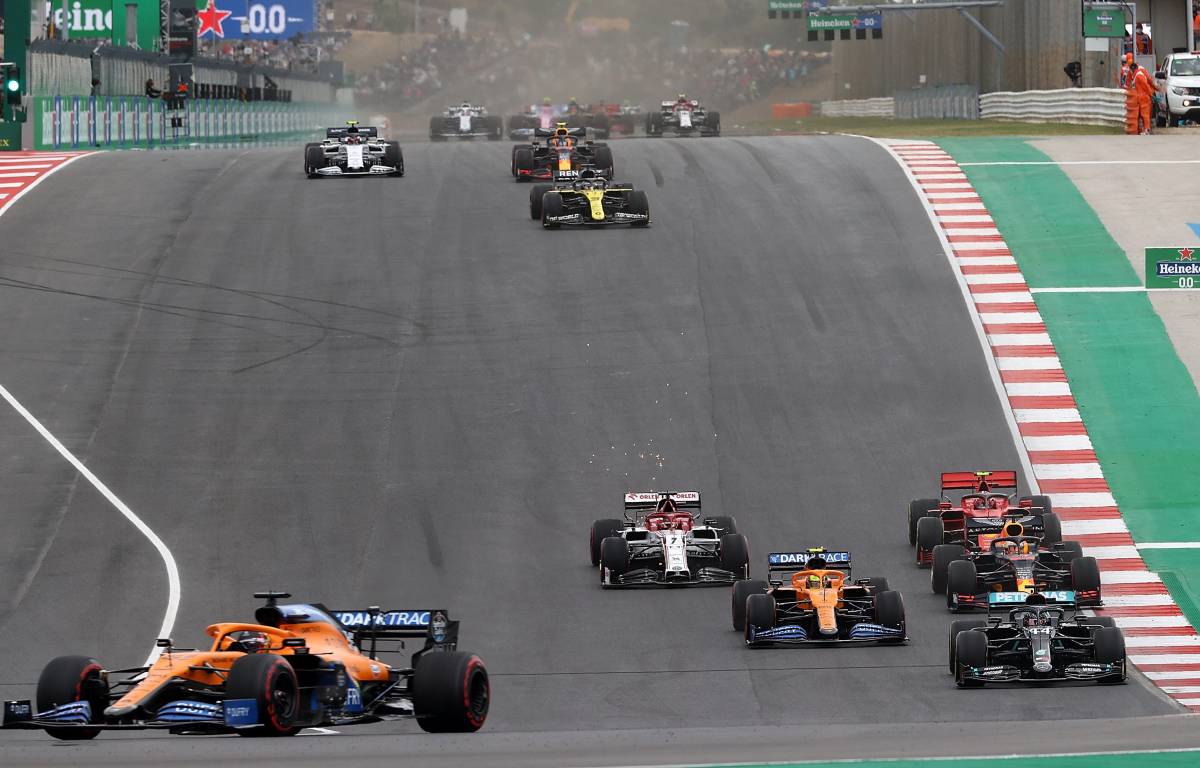 Sign up to the official Formula 1 store and save 10% on your first order!
McLaren Racing CEO Zak Brown was in agreement, saying that the pecking order is not likely to change much between 2020 and 2021, and so any gains McLaren can make on Mercedes are vital.
"All we can hope for and are striving for is to close the gap to Mercedes, who we anticipate will be the fastest team again in '21," he explained.

"The rules haven't changed significantly so I don't think 2021 will look much different from 2020 for the entire grid, other than expecting it to get yet even closer.
"We went into Abu Dhabi [2020] with the ability to finish third, fourth or fifth and we anticipate it being even closer this year.
"So all we can really do is key off who is the fastest team, and hope that we close the gap to the '21 team but short of that, it's too competitive to give any sort of prediction."
Follow us on Twitter @Planet_F1, like our Facebook page and join us on Instagram!