McLaren smell P2 behind Mercedes in 2021
McLaren technical director James Key thinks the 2021 regulation tweaks will allow for change in the pecking order.

Pirelli will be required to supply the same tyre construction for the third season in a row in 2021. The proposed 2020 rubber was rejected by the teams who chose to stick with the 2019 version, whilst the new rules which were planned for 2021 were pushed back until 2022, taking the 18-inch tyres back a year with them.
We saw already at Silverstone what can happen when the Pirelli rubber is pushed beyond its limit with several tyre failures at the British Grand Prix, and that's why the FIA have further reduced the level of downforce on cars for 2021.
To save costs teams will use the same chassis next year, meaning the order of the grid isn't likely to change much.
But, the alterations that must be made to the outer floor area to reduce downforce is enough to create a shift in Key's opinion.
So, whilst he expects Mercedes to remain the comfortable P1 team, Key thinks the door could be open behind them for McLaren.
"I think there's a chance," he told the Dutch version of Motorsport.com.
"This creates new roads that may not have been there before. Behind Mercedes, the midfield is taking new steps year after year and continuing to do a great job, it is now very exciting.
"That gives opportunities to maybe take a step forward. Of course it's also a chance to take a step back, but the pecking order behind Mercedes is a bit open for next year. There is enough room in the regulations to take a step forward."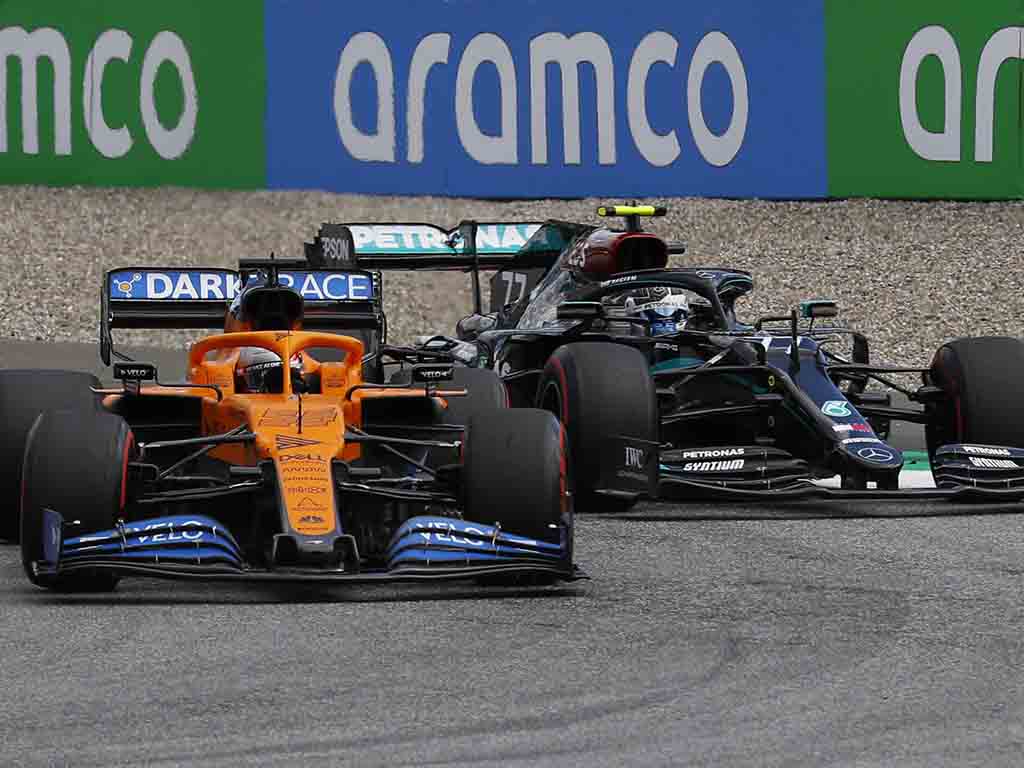 Get your hands on the official McLaren 2020 collection via the Formula 1 store
McLaren will switch to Mercedes power for next year, bringing their relationship with Renault to an end.
The Silver Arrows are seen as the benchmark for power units in Formula 1, but Key said it was too early to say what kind of advantage that could prove to be for McLaren next year.
"They [Mercedes] have done a great job, so it's exciting to go there," he explained.
"But Renault has also done a great job for us in recent years and the performance level of the engines is pretty close together.
"I think we'll see what the load looks like and whether there's some sort of extra performance potential compared to what we're used to.
"We don't know yet. It's going to be nice to see that data as soon as it's available. I think we are currently working on the engine for 2021, so we're not going to see that for the time being."
Follow us on Twitter @Planet_F1 and like our Facebook page.