McLaren say teams could not agree on Safety Car finishes after Abu Dhabi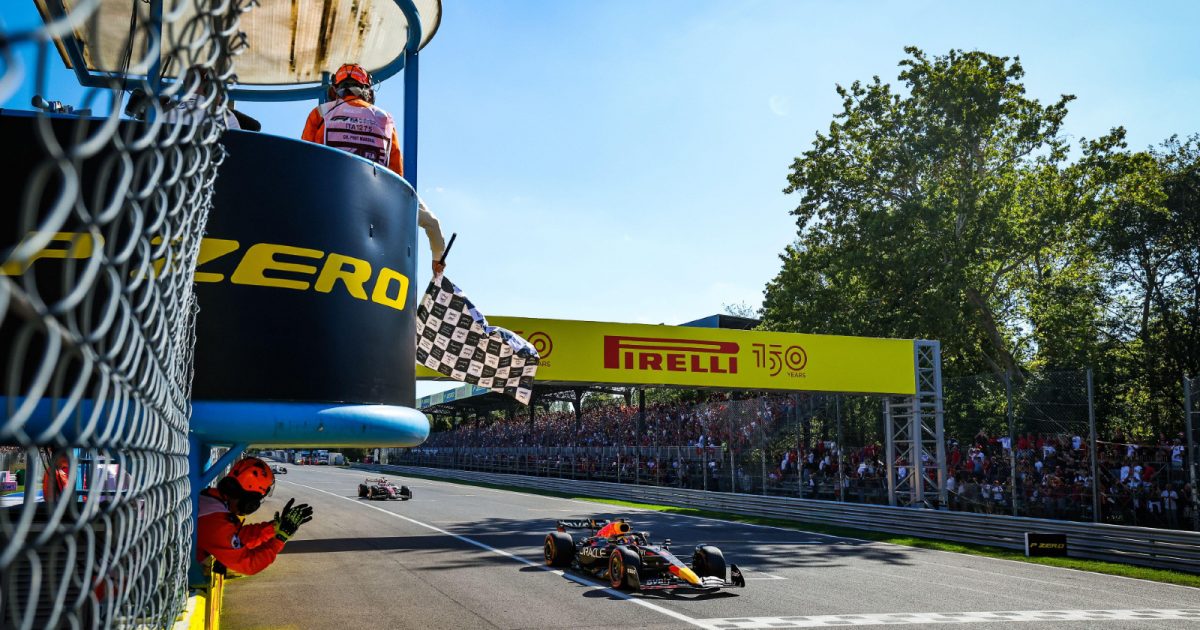 In the wake of the Italian Grand Prix, McLaren boss Andreas Seidl has revealed teams could not agree on the correct procedure after Abu Dhabi 2021.
The 2021 season finale became one of the most infamous moments in the sport's history when a late Safety Car call opened the door for Max Verstappen to overtake Lewis Hamilton on the final lap and with it, win the World Championship.
The sport saw a similar ending last time out at Monza, with the race this time ending behind the Safety Car. But, while the outcome was not nearly as consequential, the way the race concluded has been criticised by team principals and fans.
The FIA confirmed they had followed procedures agreed to by all the competitors, something race director Michael Masi did not do in Abu Dhabi, but McLaren's principal Seidl revealed that teams were not in line with how they believe a race should end.
"After what happened last year in Abu Dhabi, there were a lot of discussions between FIA, Formula 1 and all the teams involved in order to see how the rules could be modified in order to make sure that races never end under a Safety Car," Seidl said after the race, as per Motorsport.com.
"But despite FIA and Formula 1 really pushing us all to find solutions, it was down to us as the teams, and pretty much to all teams not agreeing to any change because we couldn't agree on any better solution, which is then also still a fair solution in terms of the sporting outcome.
"That's why, I guess, we simply have to accept that, unfortunately, situations like today can happen."
The McLaren team principal also revealed that in the end, every single team voted to keep the rules as they were after plenty of rounds of unsuccessful back and forth.
Tifosi 🤝 Monza. 🇮🇹

Decades of rivalry, but we respect the passion. 👊 pic.twitter.com/bUCpFW94Uj

— McLaren (@McLarenF1) September 13, 2022
"We only want a solution that's also fair on the sporting side and not suddenly ending up in jeopardy," the 46-year-old said.
"And that's why we couldn't agree on anything better than what we have in place.
"In the end, we voted that the regulations should stay as they have been. As far as I remember every single team voted like that. And therefore, I think let's close the subject."
Ferrari's Mattia Binotto was not so willing to move on in the immediate aftermath of the race and said that Formula 1 as a sport deserved better.
"After Abu Dhabi last year we had long discussions how to improve because the final objective, final aim, is try to restart the race as soon as you can in a safe manner," he said.
"And I think today certainly it could have happened. The FIA changed a lot in that area, but still I think they need more experience and they need to do a better job because F1 deserves a better job in that respect."