McLaren teases concept change as they ask has design reached its 'pinnacle'?
After McLaren brought upgrades to Hungary, technical director James Key is wary of any potential development ceiling to their car concept.
McLaren initially played it relatively safe with their 2022 challenger as heavily revised regulations swept into Formula 1, looking to keep their options open when it came to defining a path of development.
It was an issue with the brakes which held McLaren back at the opening round in Bahrain, though since then the team has gone on to establish themselves as a leader of the midfield pack, Alpine their rival in pursuit of P4 in the Constructors' Championship.
But, Key explained that now McLaren must ask themselves where they go from here with the MCL36 and beyond, as they analyse whether this current concept has delivered all that it can, McLaren remaining adrift of Mercedes, Ferrari and Red Bull.
Asked by GPFans what it would take for McLaren to make it a four-way battle at the top of Formula 1, Key replied: "I think, to be honest, fundamentally it's development-rate related to a certain extent, well, to a large extent, I should say, in that your car has got a certain level of potential and you develop within that potential to a point.
"The updates [in Hungary] where the car looks quite different is really the logical next step from Barcelona, and actually has been going on for quite a while, this work.
"I think you reach a point where you're saying, 'Well, okay. Has the concept of our car reached its pinnacle and now do we need to begin to travel in new directions?'
So, looking ahead to 2023, if McLaren are to reel in Formula 1's top three teams, then Key concedes that his team "have got to, in all honesty, start looking in fresh directions", after Ferrari and Red Bull "caught all the rest of us out".
"We've optimised as much as we can now and it's the next step, if you could – we've got a cost cap and a time limit and other things for next year's car to consider – to look at fresh directions, which open up more potential to develop to," Key added.
"We're not at that point now, on the track we're on that point now, but in terms of thinking, we're at that point a couple of months ago.
"Really, that's what we need to do. We've got to unlock fresh areas of development and we've been looking at that in detail for next year.
"Obviously, if we look closely at what the competition have done, there are two teams which are showing what's possible here, caught all the rest of us out."
McLaren technical director feels Mercedes are somewhere in between with zero-pod innovation
The Silver Arrows went in a very different direction to the rest of the grid with their W13 concept, the challenger featuring a far less bulging sidepod design with narrow inlets.
Only Williams went with a design remotely similar, but they would ditch that and return to more traditional looking sidepods from the British Grand Prix with Alex Albon's car, Nicholas Latifi then receiving the upgrade at Paul Ricard.
Mercedes stuck with the zero-pods though, and after an underwhelming start to the season, now there are signs of progress for the team following a pair of double podium results in a row, while George Russell claimed his first career pole and Mercedes' first of the season back in Hungary.
This then, according to Key, leaves Mercedes "rattling" between the ideas of persisting with their concept or following a different route.
"Mercedes I guess is rattling in the middle of that," Key suggested, "but they've definitely made some really good progress recently.
"For sure, they've made more progress than we have."
It will take more for McLaren than simply mimicking the concepts of Red Bull and Ferrari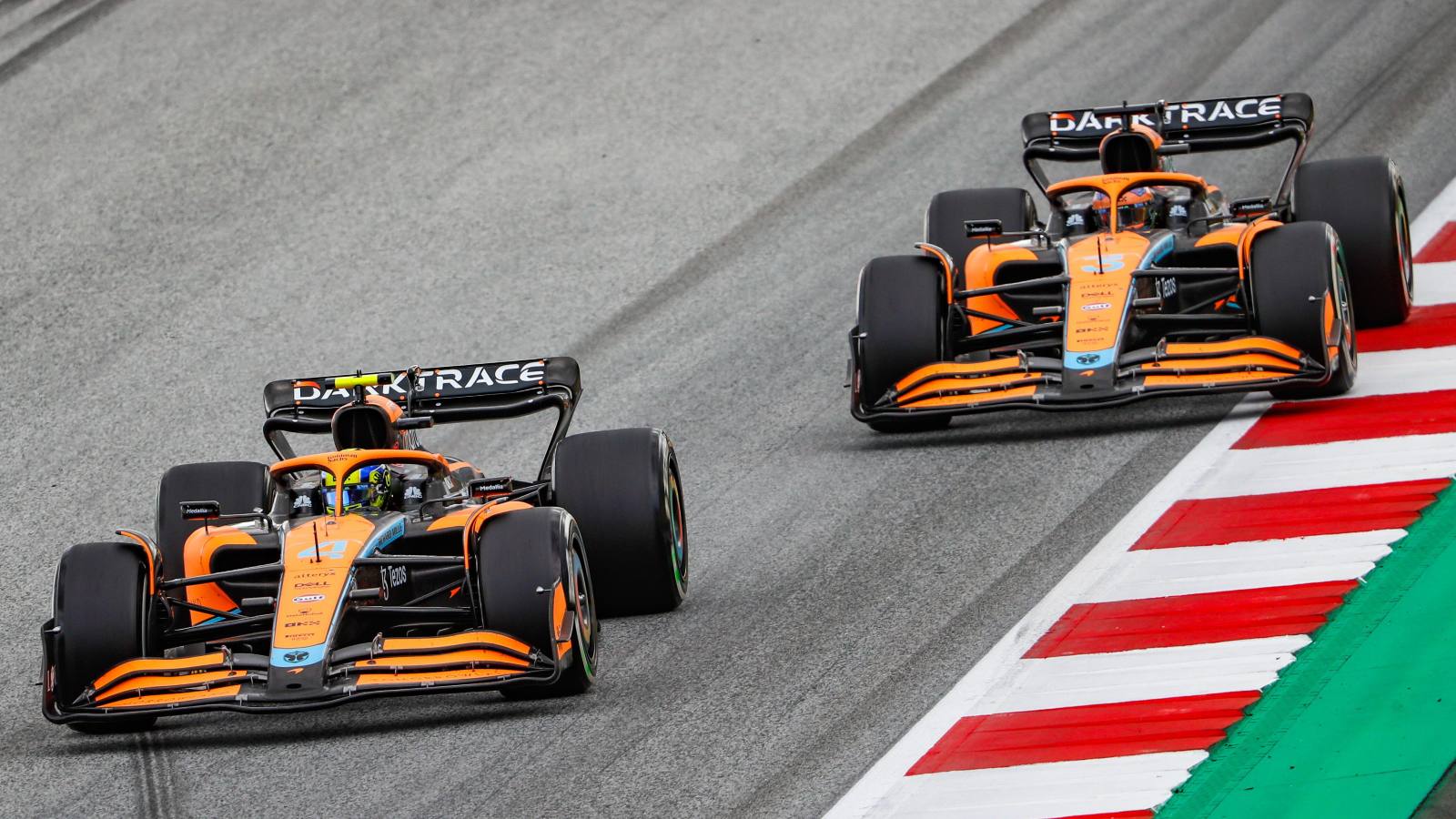 If McLaren are to finally become a consistent challenger at the front of the Formula 1 grid again, then it is simply not enough to try and model their challenger on what Red Bull and Ferrari came up with.
Aston Martin have proven that this season, causing quite the stir when they rolled out a heavily modified AMR22 which carried many similarities to the Red Bull RB18.
Ultimately, Red Bull decided not to take any action, with Aston Martin failing to become a threat to the Austrian outfit. Instead, they find themselves P9 in the Constructors' Championship.
So, if McLaren are to take a clear step towards the top trio in 2023, then they are going to need their own innovations, or at the very least make sure they fully optimise anything they put on their car which is inspired by another.