McLaren lowered their own benchmark early on day two, while Vettel sent his SF90 into the wall at turn 3.
The second day of testing saw Mercedes, Ferrari and Renault continue to split duties between their drivers.
The likes of Max Verstappen and Kimi Raikkonen were also in action for the first time this week.
Today drivers line-up for Test 2, Day 2! #F1Testing https://t.co/kkNafYxrEE pic.twitter.com/0IYEn9MJc6

— Circuit de Barcelona-Catalunya (@Circuitcat_eng) February 27, 2019
After missing a very large chunk of the afternoon session on Tuesday, Valtteri Bottas and Mercedes were eager to make up for lost time.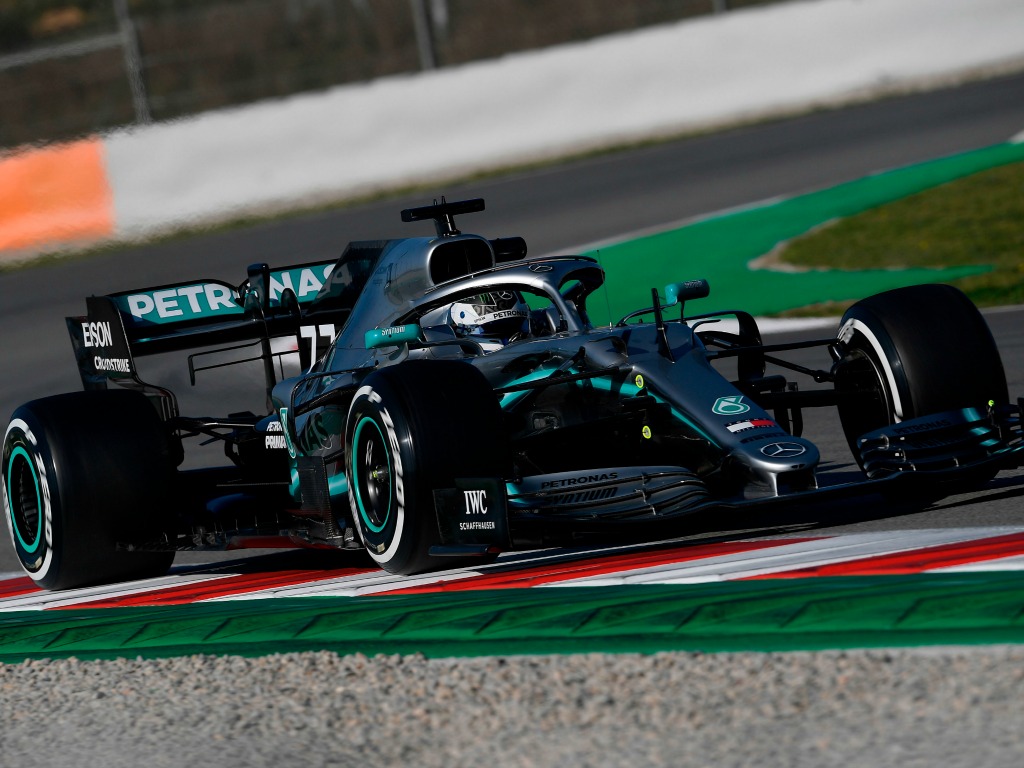 But catching the attention of many in the early stages was not only Carlos Sainz with the fastest time of pre-season testing so far…
Fastest lap of testing so far for @Carlossainz55 with a 1:17.144 💥#F1 #F1Testing pic.twitter.com/OgJDjdPsu5

— Formula 1 (@F1) February 27, 2019
But also the return of shark fins, with one appearing on the nose (of all places) of the Alfa Romeo C38.
They have shown some artistic interpretations of the aerodynamic regulations so far this pre-season.
👏 @alfaromeoracing #SkateFinsAreBack https://t.co/nv9KujvYoA

— Matthew Somerfield 🅢🅞🅜🅔🅡🅢Ⓕ① (@SomersF1) February 27, 2019
Then, perhaps a little giddy with excitement, Sainz prompted the first red flag of the day as we approached the half-way point of the morning session.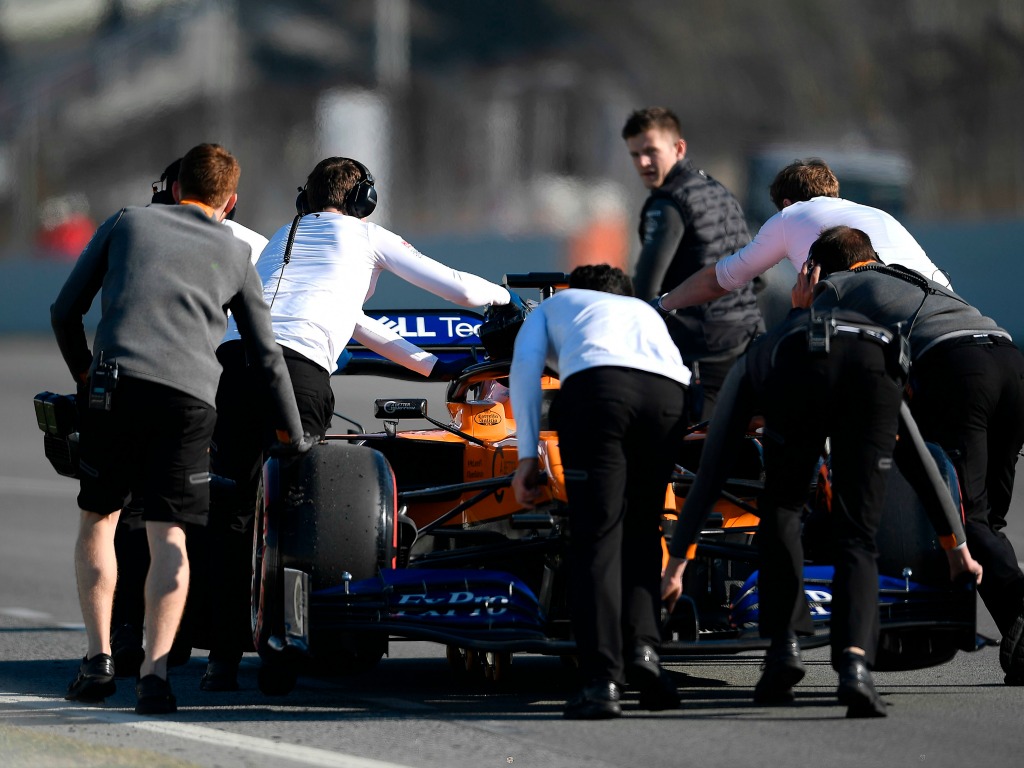 Meanwhile, we have to say we are liking the sound of that Honda engine.
.@kvyatofficial putting in the laps around the Circuit de Catalunya 🔊 pic.twitter.com/f8JkRLDRUN

— Toro Rosso (@ToroRosso) February 27, 2019
Verstappen stopped at the same place as Sainz to briefly halt proceedings, and the red flags were soon out again as Sebastian Vettel put his SF90 into the wall at turn 3.
Max Verstappen staat stil aan einde pitstraat en zorgt even voor rode vlag. Terug naar de garage. Ook Red Bull-baas Dieter Mateschitz is vandaag overigens op circuit in Barcelona. pic.twitter.com/m4Iw00r1Uh

— Erik van Haren (@ErikvHaren) February 27, 2019
Trackside footage of Sebastian Vettel's crash at Turn 3 because of a mechanical problem. #F1Testing #F1

🎥: @SergioGarciaErv pic.twitter.com/WQoVUhwC7w

— Planet F1 (@Planet_F1) February 27, 2019
Thankfully, the four-time World Champion walked away unscathed.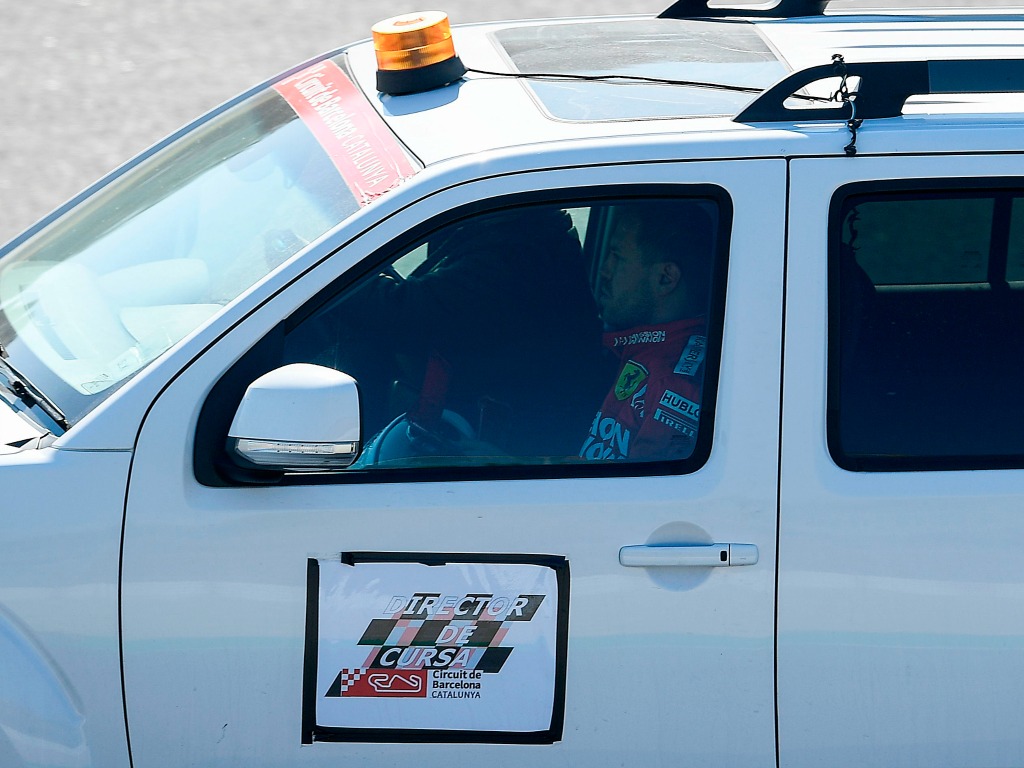 The Red Bull 'spy' will surely have a dig lined up for this.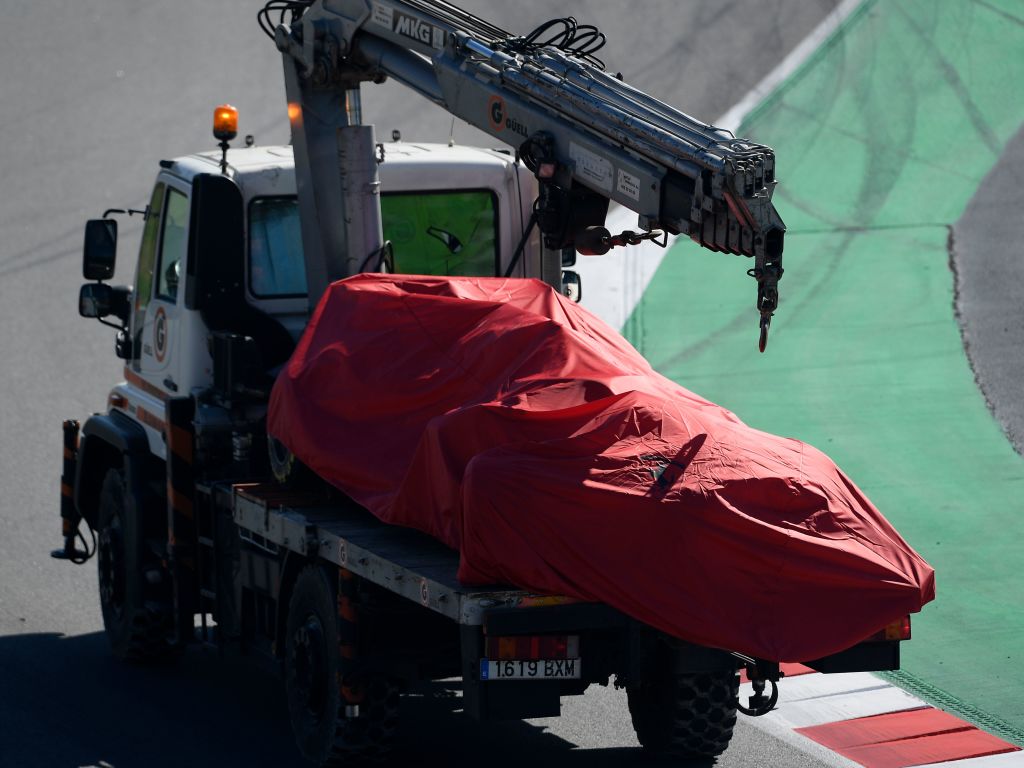 #Seb5 off was due to a mechanical problem. The car is now in the garage for all the needed checks. #SF90 #F1Testing

— Scuderia Ferrari (@ScuderiaFerrari) February 27, 2019
Sergey Sirotkin was the Renault man in-demand as he spoke to the media after he was announced as their new reserve driver.
Meanwhile back in the paddock, @sirotkin_sergey seems to have gathered quite the crowd outside our motorhome. 🎥📸#RSspirit pic.twitter.com/Ls73l4uCnm

— Renault F1 Team (@RenaultF1Team) February 27, 2019
It was another trouble-free morning for Williams, as Robert Kubica completed 42 laps of running.
42 laps in the bag, a whole heap of work completed and a quickest time of 1m19.367s. Good work #RK88 👍

Time for lunch before getting back to it this afternoon 🙌#F1Testing pic.twitter.com/Q1KH4rEyiB

— ROKiT WILLIAMS RACING (@WilliamsRacing) February 27, 2019
As the only Mexican on the grid, it's to be hoped the answer is Sergio Perez.
Mirror mirror on the wall, who's the fastest Mexican of all? #F1Testing pic.twitter.com/eeMDysSGgq

— SportPesa Racing Point F1 Team (@RacingPointF1) February 27, 2019
Verstappen was a busy lad as he added a race simulation to Wednesday's programme, complete with full pit wall, pit stops, the whole nine yards.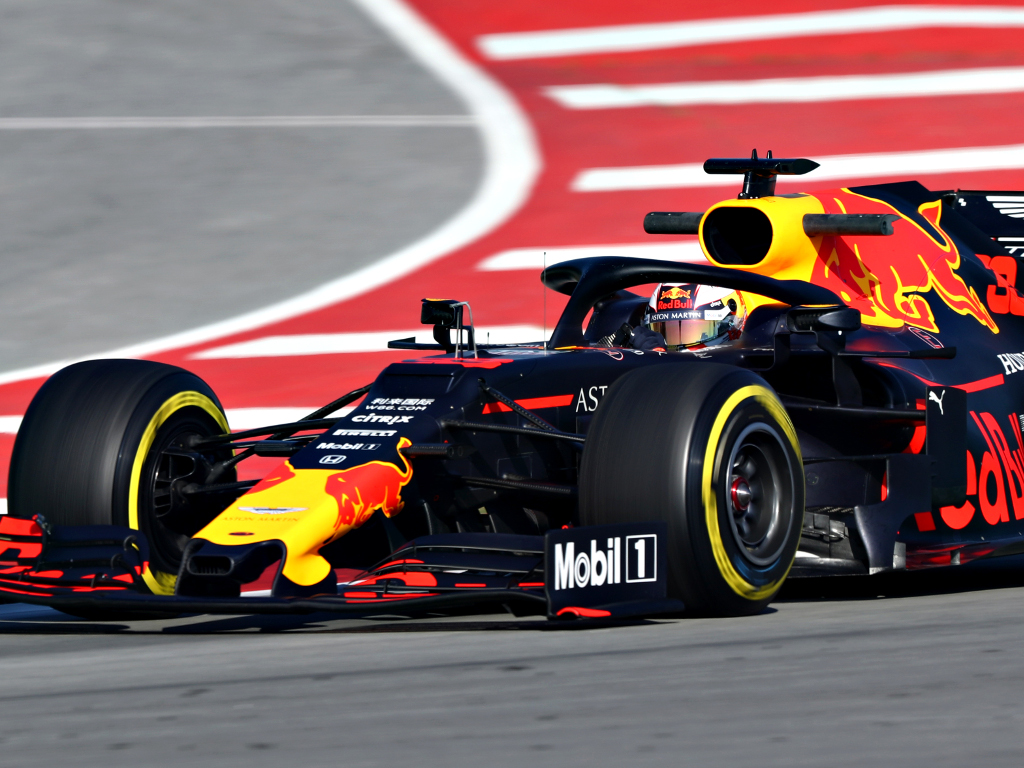 Nico Hulkenberg replaced Daniel Ricciardo at the lunch break but wasn't seen for the first two hours of the afternoon session. Renault have yet to disclose why.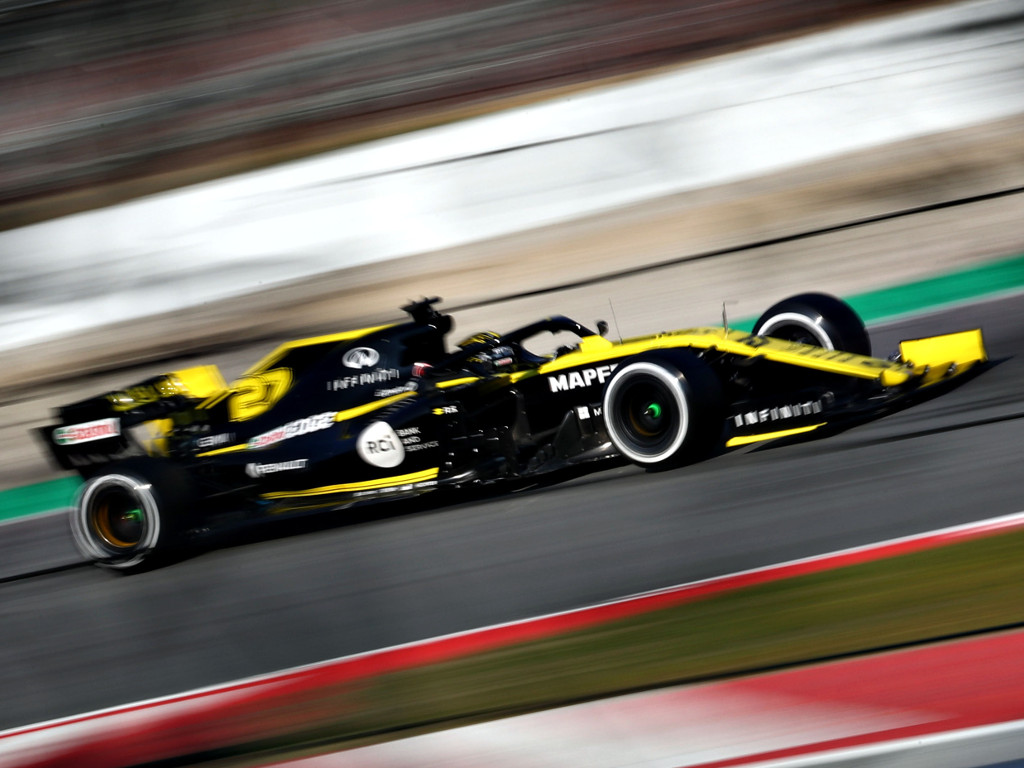 Kimi Raikkonen in the Alfa Romeo… love it!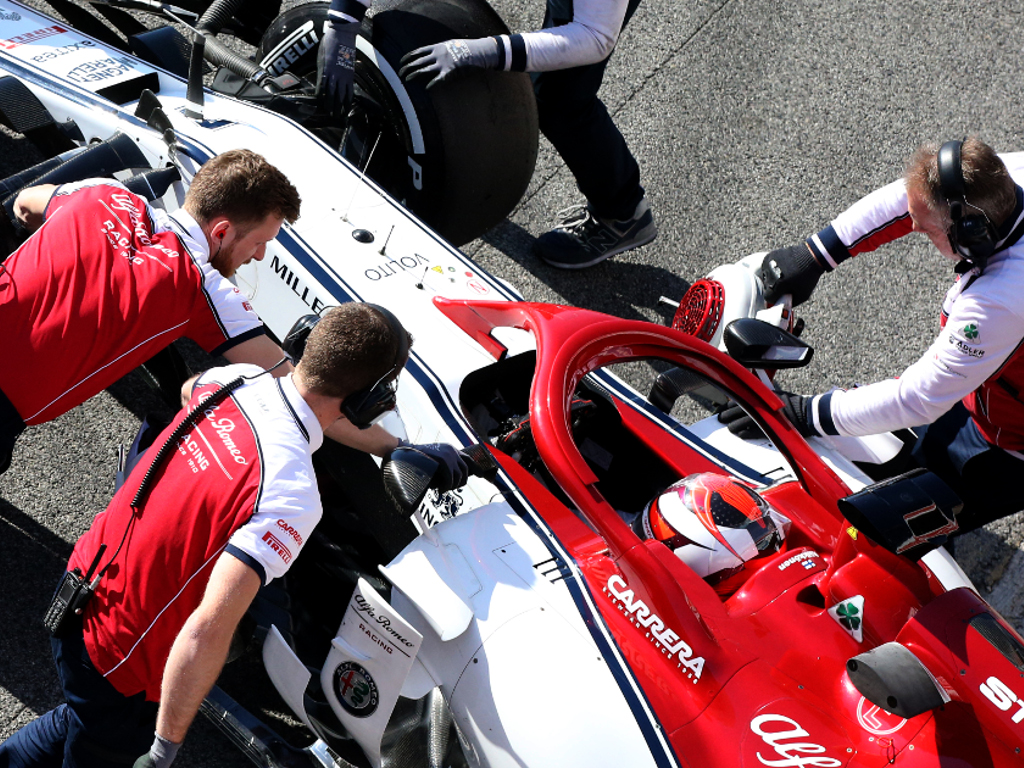 Williams celebrated Wednesday's mileage and well they should.
A century for #GR63 yesterday and now #RK88 has pushed the FW42 over the 100-lap mark for today 👏

Good work team 🙌#F1Testing pic.twitter.com/WB3YafIFMk

— ROKiT WILLIAMS RACING (@WilliamsRacing) February 27, 2019
Charles Leclerc put in a single lap to close out the day for Ferrari having been forced to wait while the team repaired the SF90.
We managed to send the car back on track for an installation lap. Tomorrow @Charles_Leclerc will kick-off the day. #EssereFerrari #SF90 #F1Testing pic.twitter.com/t9IaQ1OwHe

— Scuderia Ferrari (@ScuderiaFerrari) February 27, 2019
Follow us on Twitter @Planet_F1 and like our Facebook page.