McLaren want P6 for Sainz in 2019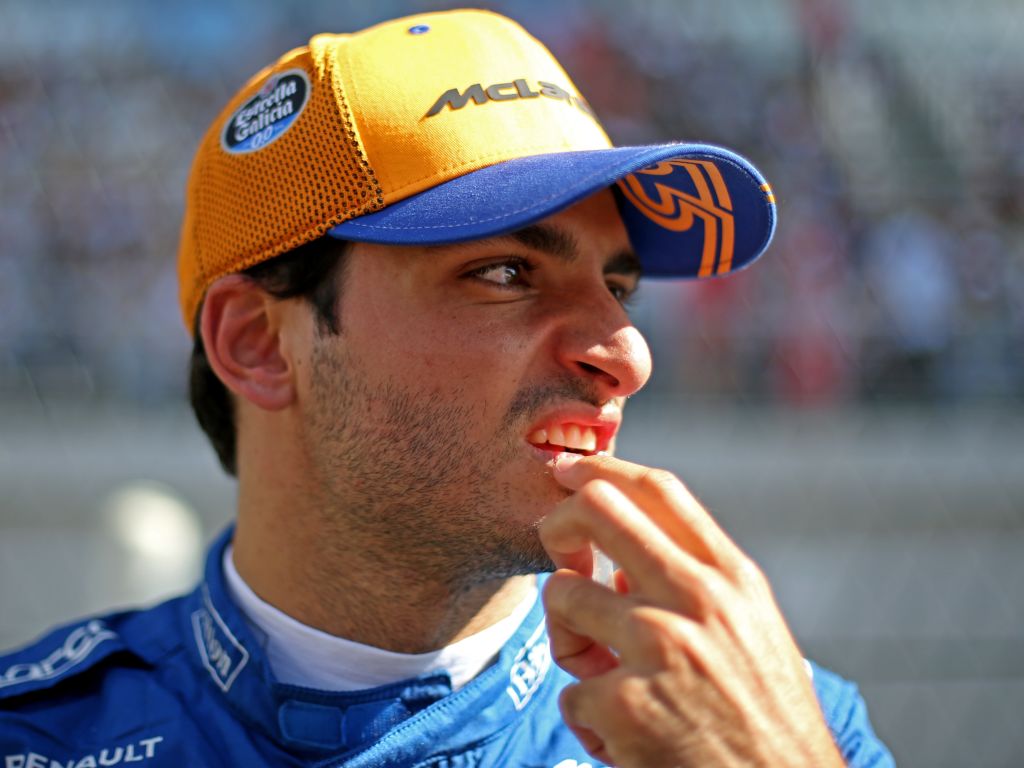 McLaren principal Andreas Seidl is targeting a P6 finish for Carlos Sainz in the 2019 Drivers' Championship.
Currently the Spaniard sits P7, three points behind Pierre Gasly, but with Gasly now back at Red Bull, the door is open for Sainz to take that P6 away from him.
Albon, who was promoted from Toro Rosso to Red Bull, is now 14 points behind Sainz with five races to go.
Not since 2015 has a non-Mercedes, Ferrari or Red Bull driver claimed a top six finish in Formula 1, but Seidl remains hopeful that Sainz can break that run, despite how difficult it will be.
"For the drivers championship clearly our target with Carlos is to score P6," he is quoted by Racefans.net.
"There's two main competitors which is Gasly and Albon. Albon is catching up quickly So hopefully we can keep this fight up as long as possible.
"It's impressive what Carlos is pulling off not just in qualifying but also what he's doing race by race.
"He was really unlucky in six races so far this year not scoring points. But whenever we gave him the machine to battle it out the track. He's delivering and that's impressive."
Seidl is impressed with the level of feedback which Sainz gives the team, saying it's like he has an "engineering degree".
"Carlos, you could see straight away, the first time I met him, that he has experience already. He has seen two other teams already in the past which brought him a lot of experience which he and then several seasons on his back already," Seidl explained.
"So he was a key element in terms of guiding [and] driving the development of the car since his first test last year in Abu Dhabi.
"Sometimes when you hear him speaking you think he has an engineering degree as well. Which is great, but at the same time he is still young as well. He keeps learning and developing together with us as a team."
Sainz has blanked in three of the last four races, but the Spaniard insists that like earlier in the season, those zero-point weekends were not his fault and he was glad to end that run in Russia with P6.
"It's exactly the same situation. None of the zeros in the first half the season were really my fault, and none of these three consecutive zeros after the summer break were my fault," Sainz told Crash.net.
"So it was just a matter of one race, nothing happening, and being back to being best of the rest.
"That's the patience that I'm having this year, trying not to lose my head too much with those zero – with that touch with Nico [Hulkenberg], with the pit stop in Monza when running in P6.
"It was just a matter of time again that it came back to us."
Follow us on Twitter @Planet_F1 and like our Facebook page.