McLaren urge penalty review after 'crazy' Norris scenario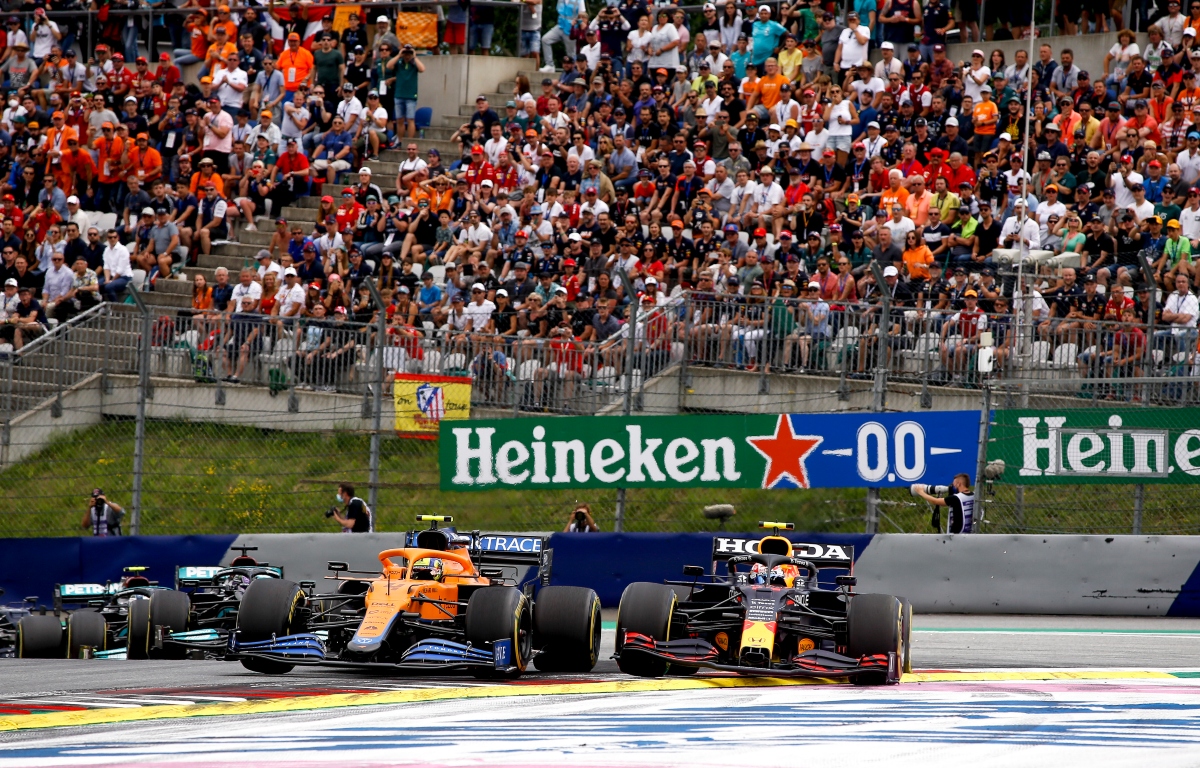 McLaren want a review of F1's penalty points system over fears Lando Norris could have faced a ban despite, they feel, no evidence he had driven "dangerously".
A total of 12 penalty points clocked up by a driver on his FIA super-licence during a 12-month period will mean a one-race suspension, although that punishment has yet to be handed down since the system was introduced in 2014.
It could happen in 2022, however, as certain drivers are not too far from the threshold. Yuki Tsunoda and Sergio Perez have eight and seven points respectively and must avoid reaching 12 in the first three races of next season before having some wiped off going into the Emilia Romagna Grand Prix.
From Red Bull's perspective, the situation is more critical for Max Verstappen because he will carry seven points through to the Italian Grand Prix in September – 15 scheduled races for the World Champion to negotiate before his penalty total begins to recede.
Norris, meanwhile, has fewer worries with five points, none of which will be removed until Azerbaijan in June – and yet McLaren are unhappy with how the British driver was treated by the stewards last year.
In writing to the FIA, they cited the example of the 2021 Austrian Grand Prix in which the stewards were particularly active and Norris received two penalty points for an incident with Perez – which even the Mexican's Red Bull boss Christian Horner felt was undeserved.
Zak Brown, the McLaren CEO, said Norris had reached a point last season where he was "one incident from a suspension" and described that situation as "crazy".
Brown hopes that along with their investigation into the unsatisfactory events that unfolded at the title-deciding Abu Dhabi Grand Prix, the FIA will conduct a review of the penalty points system so drivers are not walking a tightrope if they potentially do not deserve to be.
"I can't remember any incident where Lando drove dangerously," Brown told Motorsport-total.com.
"We wrote to the FIA and Formula One with seven races to go and said Lando pushing Perez off the track without touching him is one race away from losing his licence.
"I think the points should be about dangerous driving, not racing incidents.
"So I'm more interested in getting things like this resolved because we were concerned about Lando.
"I understand, of course, everyone is focused on Abu Dhabi but I look at the last two years. And there's a lot to clean up."
McLaren want penalty points reviewed
McLaren CEO Zak Brown has called for F1's driver penalty points system to be changed for the new season.