McLaren team principal Andreas Seidl has revealed that that his outfit will run at budget cap level from 2021 as they look to compete with F1's big boys once again.
As part of the radical overhaul to the sport from 2021 teams will be capped at spending $175million per season, a cap designed to bunch the pack up.
While the top three, Mercedes, Ferrari and Red Bull, were said to be wanting a higher figure, midfield teams were unsurprisingly hoping it would be even lower.
But now the figure is set McLaren are intent on maxing it out as they chase titles once again.
"The target for us is clearly to run at the budget cap," Seidl told Motorsport.com.
"There's a clear commitment that we will run at the budget cap because obviously that's the only chance to be able again to fight the big ones; you need to be on a level playing field in terms of budget."
Ferrari have openly declared their intention to boost their 2020 budget significantly in preparation for the following season, but Seidl isn't worried about this, believing there are more important factors to determine a smooth transition into F1's new era than money.
"You need to be realistic to what is achievable," he said.
"Even if someone will give us for next year a hundred million more, you first need to be able to digest that and to put a structure in place that actually can produce more output in this short period of time.
"This is why I'm not too worried about '20, also not too worried about the quotes I'm reading at the moment that it will be the most expensive year ever for the top three teams.
"In the end, there's a limitation placed on the CFD side, on the wind tunnel side, so there's only so much you can do, and aero will also be in the future the key performance differentiator.
"They will have a head start, simply because of where they are right now, because they do a better job they have better methodologies in place, they have better processes in place and so on."
McLaren head into 2020 as the best-placed team to challenge the top three having finished P4 in the Constructors' Championship last year, their highest finish since 2012.
And Seidl admits that when he signed for McLaren he wasn't expecting to end the 2019 campaign so high up the standings.
"When I signed for McLaren in November last year, I honestly didn't expect us to fight for P4 in 2019," he is quoted by Crash.net.
"Where we were competing this season in the field is very tight which means each race we had to fight incredibly hard for points to climb up in the championship and nothing was secured until the end of the season.
"Given the difficult times the team went through, this season has been an incredible step forward. It gives us a lot of motivation and energy.
"Looking ahead, we have to keep this momentum up and simply have to keep on pushing in order to achieve our ambitious targets.
"At the same time, we should never underestimate what our competitors can do. They all have the same high targets and will work very hard towards them as well."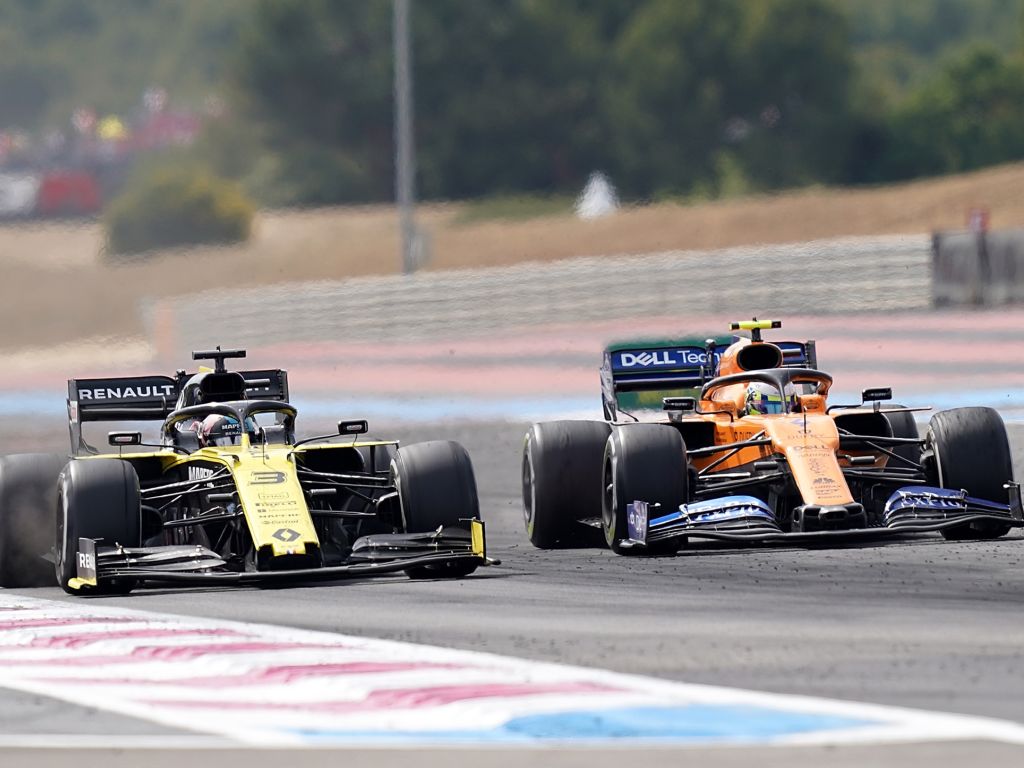 Seidl highlighted the French GP as the race which showed McLaren they could legitimately challenge for P4.
"There were several highlights," he explained. "First, the French Grand Prix.
"We were clearly the fourth strongest team in qualifying and in the race, and it was at that moment that we thought we could genuinely fight for P4 in the constructors' standings.
"The developments that we were bringing to the car were working well, and there were plenty more still to come. It was fantastic to see how the team back home in Woking were working hard to develop, produce and deliver the updates during the season.
"Another on-track highlight was the moment we secured P4 in the constructors' table in Brazil. "We weren't always the fourth-fastest team this year, but ending up in P4 meant we were the fourth strongest team overall.
"How we improved the car during the season, how we understood our weaknesses and how we pulled off the race weekends – the strategy calls we made, the qualifying performances, the driver performances – were all fantastic and P4 was the well-deserved reward."
Follow us on Twitter @Planet_F1 and like our Facebook page.