McLaren team principal Andreas Seidl has denied Mercedes has influenced their decision to withdraw from the Racing Point appeal process.
McLaren, Williams, Ferrari and Renault had all stated their intent to appeal the FIA's decision to dock Racing Point 15 points and fine them 400,000 Euros for using illegal, Mercedes-inspired rear brake ducts on their RP20 car.
The part was deemed illegal from a Sporting Regulations perspective rather than from what the law states within the Technical Regulations but, as the deadline loomed, the soon-to-be-Mercedes-powered McLaren and the Mercedes-powered Williams withdrew from the protest regarding the Mercedes-powered Racing Point.
Sky Sports pundit/commentator Martin Brundle mentioned the fact that McLaren had withdrawn and said that was "presumably down to McLaren running Mercedes engines next year" but Seidl refuted the claim that politics were in play.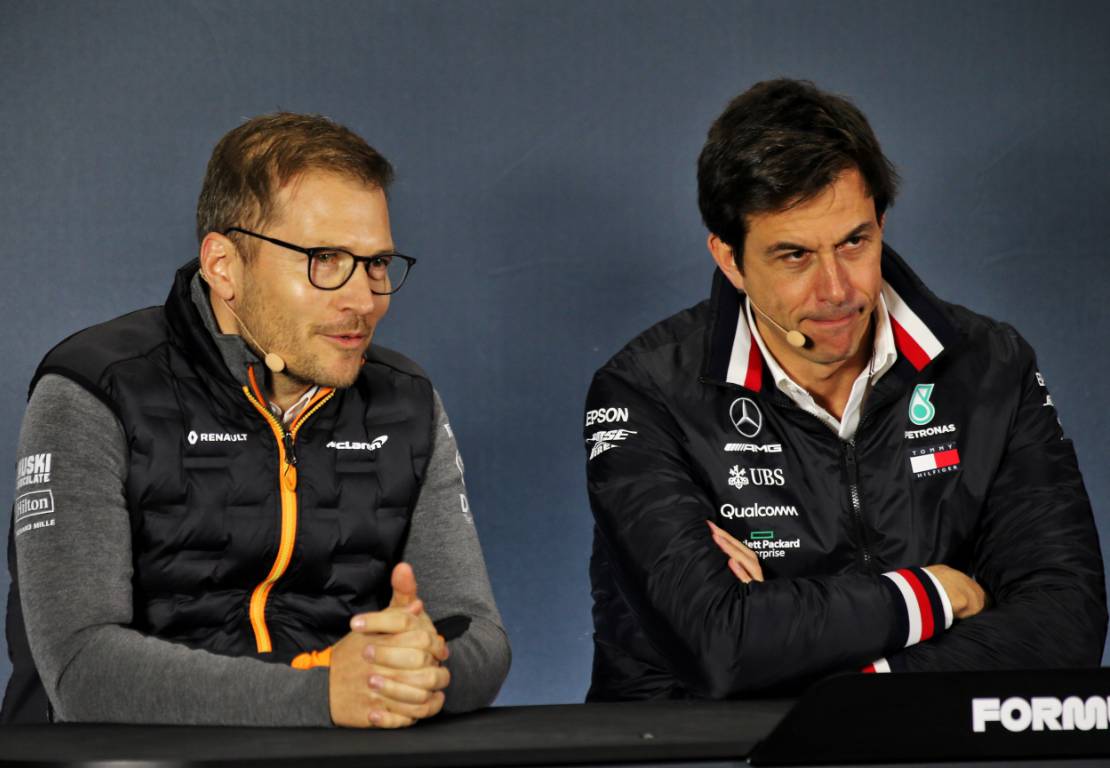 "Just to be clear, it has nothing to do with Mercedes," Seidl told Sky Sports F1.
"The protest from Renault is against the Racing Point and not against Mercedes. What we did at Silverstone first and foremost is show our intention to appeal to give us more time to understand what the FIA and Formula 1 wants to do in order to stop this copying that we have seen this year.
"In the end, I clearly see us as winners from all of these discussions over the last two, three months because there is a clearly an agreement and commitment from the FIA to stop this which for us, as independent team, is very important for our existence and also for our competitiveness in the future, so we are happy with that and of course we will follow with interest what happens next.
"For us it is simply important to have clear regulations in place that stops copying in the way it has been done this year on the Racing Point. What we have seen so far from the communication via the FIA is that we'll get that for next year and that is the most important thing for us.
"As we know, the International Court of Appeal [process] takes time but we are out of this process at the moment and so we need to focus on ourselves. As we have seen at Silverstone, it's good to spend the energy with the team and the energy on improving the team."
Ferrari and Renault are pressing ahead with the appeal, whilst Racing Point are also appealing as they try to clear their name completely.
Follow us on Twitter @Planet_F1, like our Facebook page and join us on Instagram!