McLaren hail 'world-class guy' Daniel Ricciardo's character in the face of his imminent exit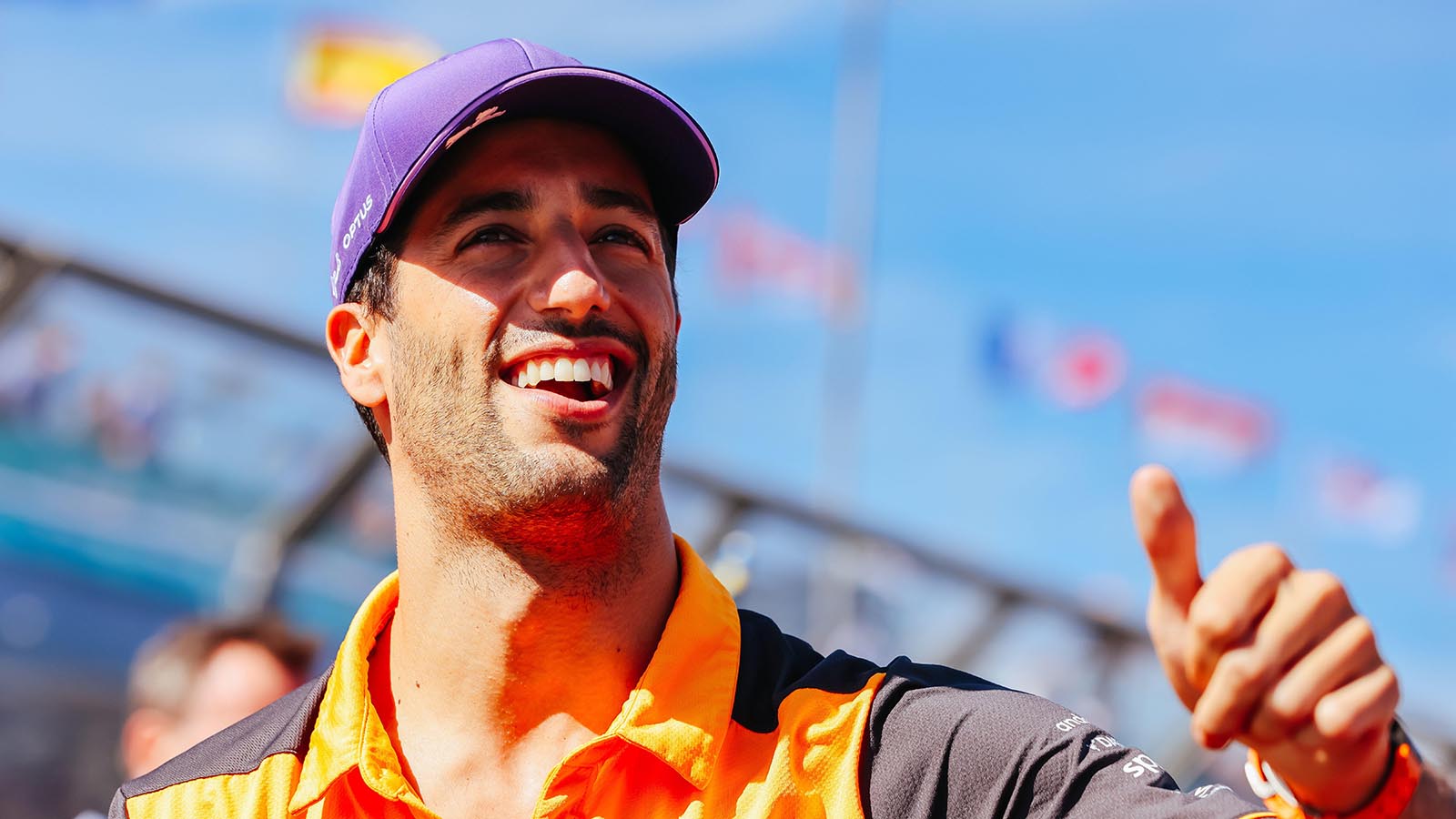 Andreas Seidl "really appreciated" the way in which Daniel Ricciardo handled himself, as the driver and McLaren spoke of their problems which ultimately led to his exit.
Ricciardo said farewell to McLaren after the season-ending Abu Dhabi Grand Prix, with the Australian leaving the team with a 20th and final top-10 result.
The Honey Badger and McLaren announced in August this season would be his last with the team, both parties unhappy with their performances together.
McLaren signed Oscar Piastri in his stead with Ricciardo returning to Red Bull having chosen to take a reserve driver deal as he wants a year away to rebuild.
But as the end came into sight, both Ricciardo and McLaren were asked time and again about their struggles during their two seasons together.
Neither threw shade at the other, just admitting it did not go to plan.
"It was tough to have all these open and honest discussions about the situation we were in," team boss Seidl said, quoted by The Race.
"At the same time, how Daniel was handling the situation together with me is something I really appreciated.
"It showed what a world-class guy he is in terms of character and personality, because we all have seen situations in the past where such challenges can take a team apart as well.
"That's something I really appreciated and I'm always grateful for as well, how he was dealing with that situation."
The 33-year-old walked away from McLaren, and the F1 grid, with eight race wins to his name, the last of those secured as a McLaren driver at the 2021 Italian Grand Prix.
That Sunday he led home Lando Norris in a 1-2, but it was one of only a handful of times he was able to beat his team-mate.
McLaren racing director Andrea Stella says the Aussie worked with the team all the way through to his final chequered flag.
"We appreciated immensely that he stayed calm," he said. "It was collaborative, positive, constructive, even during the struggle, even on difficult weekends.
"We have seen previously, not necessarily at McLaren, but these situations can become quite difficult environmentally, they can just take negative spirals.
"That never happened. So we are very appreciative of that. And we acknowledge that as an element of peculiarity of Daniel, which I would like to recognise."
Ricciardo is hoping his year out as Red Bull's reserve will reignite his passion for Formula 1, the driver making it known he is already thinking about a comeback in 2024.
"When I think about Daniel and his future, the most important thing for me is I see he's happy with whatever he's doing next," Seidl added.
"And it seems he's happy with the decisions he has made for himself, and that's the most important thing in life in the end.
"Also, if you look at [the Abu Dhabi GP weekend] or the farewell we had in the company with him, or the farewell barbecue we had on the Thursday, I'm very happy we are still in a position to have a good relationship, to still have a good dinner and a laugh together, and a good beer.
"Because in the end, we all love the sport because it's a team sport. And it's about the people, including the drivers that are involved.
"That's why I'm simply wishing him all the best for the future and looking forward to still seeing him around."
Read more: Max Verstappen reacts to Daniel Ricciardo returning to Red Bull team