'Nobody should feel right calling that a race'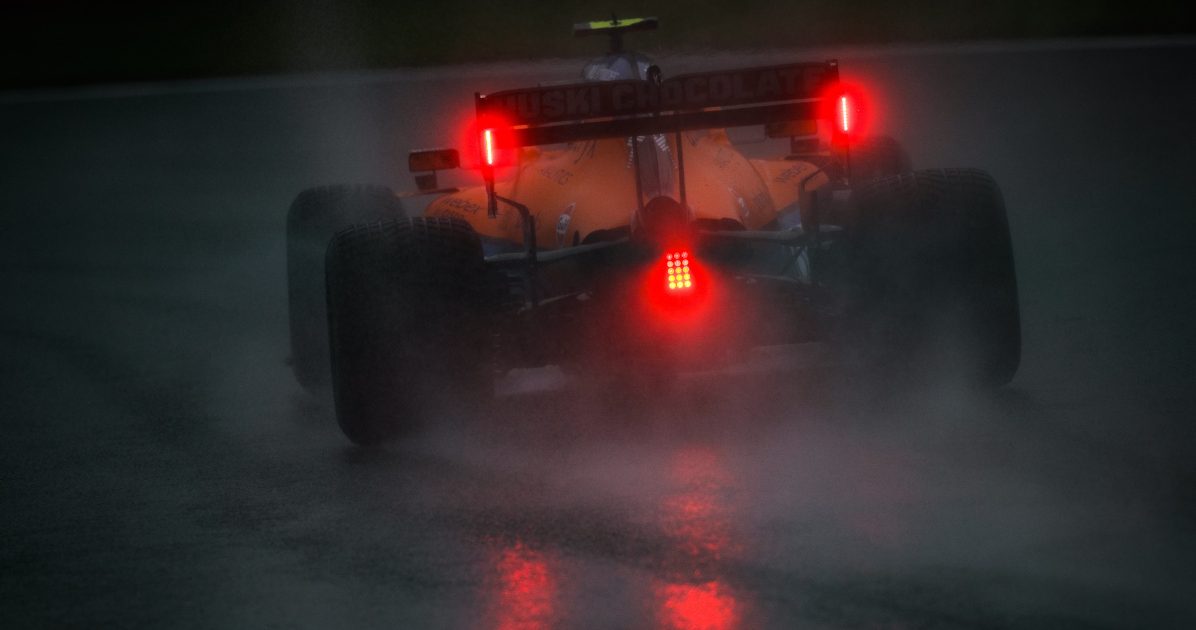 Formula 1 needs to have a hard look at what it considers a race after two laps behind the Safety Car at Spa yielded a classification, and saw points awarded.
That's the opinion of McLaren CEO Zak Brown.
Sunday's Belgian Grand Prix at the Spa-Francorchamps circuit was a washout, or at least it should have been as the rain bucketed down, rendering the circuit undrivable.
Race Control, though, was determined to get a result in and sent the drivers out for the mandatory laps needed for a classification and for half points to be awarded.
However, those laps all took place behind the Safety Car meaning there was no passing, and in fact there was no racing.
While Brown concedes it was a "difficult situation" for F1 race director Michael Masi to manage, he feels Sunday's antics should never be called a race.
Unfortunately, the #BelgianGP will not resume. 😔

We have classification for the race and it's Daniel in P4 with Lando in P14. pic.twitter.com/3gPl7wvdHn

— McLaren (@McLarenF1) August 29, 2021
Stand out from the crowd with McLaren merchandise via the official Formula 1 store
"That was certainly a disappointing day," he said.
"We wanted to race, our drivers wanted to race and, of course, we know you wanted to see a race and that is not what you saw. That is not what we participated in.
"[It was a] very difficult situation. I think it needs a bit of an explanation.
"I think the FIA did everything they could to put on a race. They obviously can't control the weather. They do need to put the drivers' safety first. The conditions were not raceable.
"The regulations state [that] after you do a few laps it can be called a race. I think that needs to be reviewed.
"I don't think there's anyone that would argue the weather was safe to race in but we need a better solution as a sport.
"When that type of situation happens, the outcome should not be a race after three laps, behind a safety car.
"That is what the rules say. But I think that now needs to be reviewed, by all of us, to learn from today and realise if we are getting this type of situation, what would we do differently to make sure the outcome is that everyone gets their racing – whether that's the following day, whether it's coming back.
"It's quite complicated with the schedule, but I don't think anyone would say today it felt right calling that a race.
"So we will get to work on this and hope that something like this doesn't happen again."
McLaren scored points with Daniel Ricciardo classified P4 on the day.