McLaren's Singapore upgrade is the 'first step towards a new concept'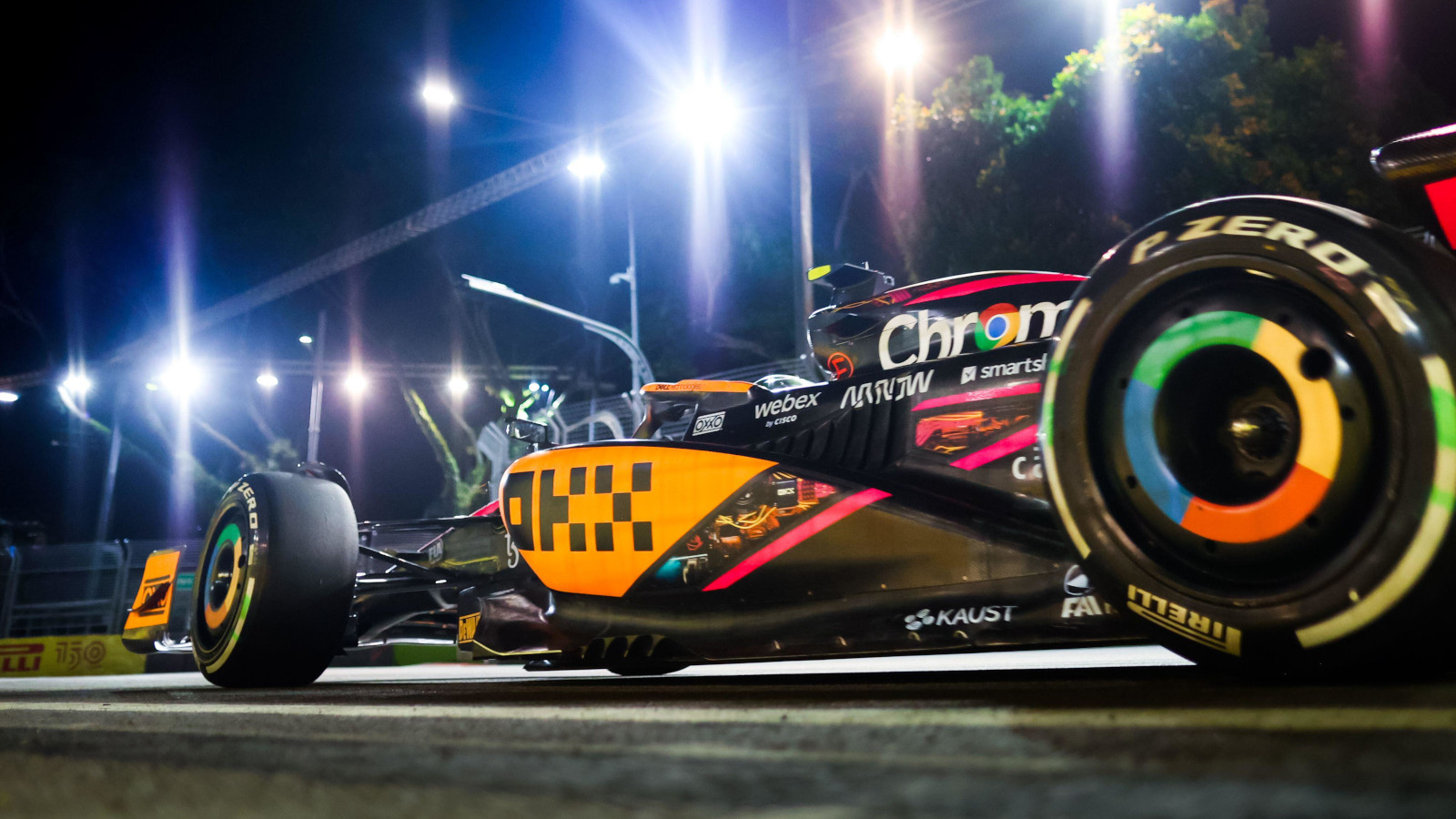 Putting a heavily revised MCL36 on the track in Singapore, McLaren technical director James Key says that was just the "first step towards a new concept".
Introducing all-new cars this season, Formula 1 overhauling the technical regulations, McLaren found themselves on the back foot early in the season when continued brake issues took resources away from developing the car.
Once they had resolved that, the team set about finding performance with the latest batch of upgrades debuting at the Singapore Grand Prix weekend on Lando Norris' car.
Featuring new sidepods, floor body and fences and diffuser, Key has called it a "new concept".
"It's been an ongoing process," he told The Race, "we had a little bit of conceptual work to do through the year.
"This effectively is a logical step. It does follow on from what we did in the France update [McLaren's most recent major upgrade package].
"But there's some conceptual changes on it as well, which are quite different. That's the first step towards a new concept."
The sidepods especially are notably different to the previous version with Key revealing there are also other upgrades that can't be seen.
"Given the differences at the front, they impact the sides of the floor, they impact the underside of the floor.
"You can't see it but there's a lot of detail beginning to develop now.
"Lots of surfaces and things that don't look logical when you just think about the real basics of a ground effect, but actually make the differences.
"The bits you can't actually see are some of the most effective parts."
Lando Norris takes to the streets in his fancy new @McLarenF1 livery for Singapore and Japan 👌

Peep the new helmet too! #SingaporeGP #F1 pic.twitter.com/FE9SJ4GQAP

— Formula 1 (@F1) September 30, 2022
Admitting McLaren would have "done a few things differently knowing what we know now", the Woking team hopes that what it puts on the track today is the step in the right direction for next season.
"You can see some of the philosophies around, there's still lots of differences between bodywork and other things, even floor edges," Key added.
"We've been lucky enough to have the freedom to look into that without being too locked in.
"Having said that, this package has got quite a lot of mechanical changes under the skin to allow some of the shapes to develop. So, we weren't locked in, but we had to make some changes to this particular one compared to where we were."
McLaren are in a fight with Alpine for fourth place in the Constructors' Championship, 18 points behind their rivals with six races remaining.
Read more: Daniel Ricciardo 'at peace' with 2023 options, but may 'start foaming at the mouth'