Medical Car team replaced in Turkey after positive tests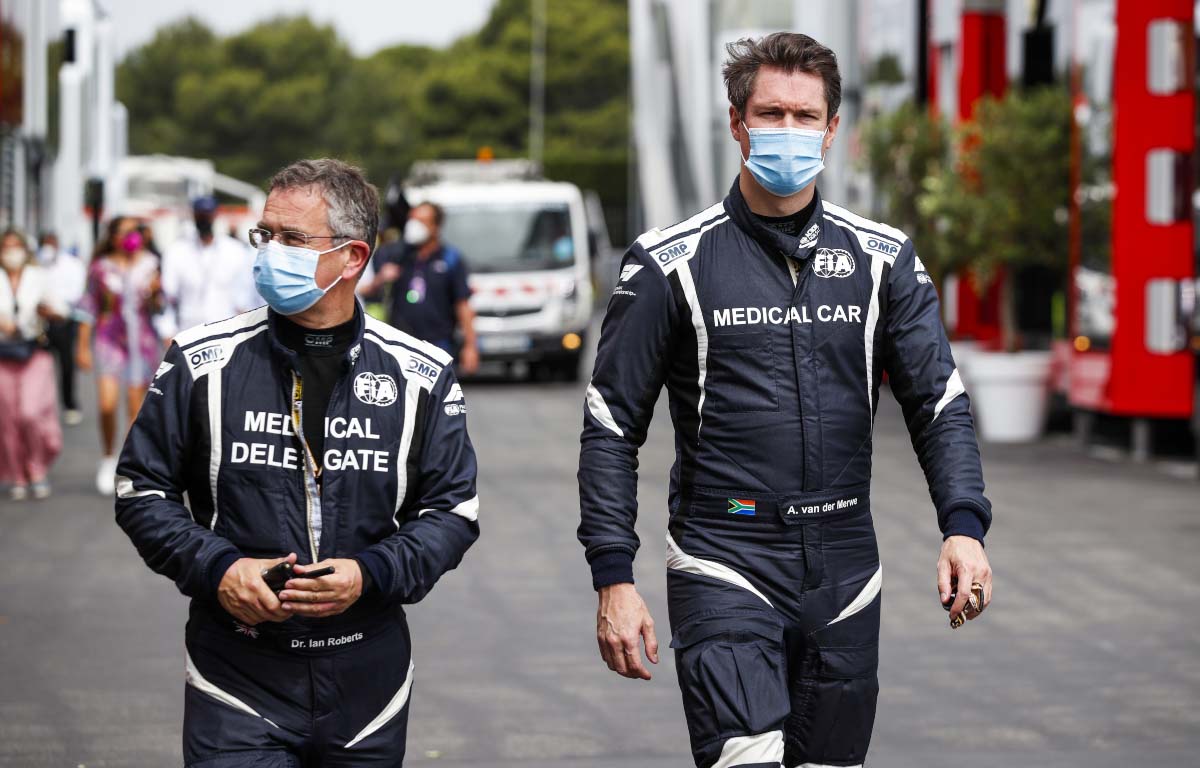 Dr Ian Roberts and Alan van der Merwe will be replaced in the Medical Car in Turkey, having both tested positive for Covid-19.
GPFans report that the FIA has confirmed that Medical Car driver Van der Merwe and Dr Roberts, FIA deputy medical delegate and F1 rescue co-ordinator, are both self-isolating after recording positive tests prior to travelling to Istanbul Park.
However, without further complications, both should be available to step back into their roles when the United States Grand Prix takes place in a fortnight's time.
Check all the latest 2021 teamwear via the official Formula 1 store
They will be replaced by experienced members of FIA staff in performing a vital duty at a race weekend, with Formula E Safety Car driver Bruno Correia stepping in for Van der Merwe, while Dr Roberts will be replaced by FIA medical delegate Dr Bruno Francheschini.
In Formula 1's Safety Car, Bernd Maylander is expected to carry out driving duties as normal this weekend.
There are many ways in which you will be able to follow the Turkish Grand Prix this weekend, find out where you can keep up with the action by clicking here.
They are not the only F1 personnel missing this weekend's race.
Haas Nikita Mazepin will have Ayao Komatsu, Haas' director of engineering, as his race engineer this weekend as his usual race engineer, Dominic Haines, will miss this Turkish and United States races due to what the team calls "a personal matter".
Komatsu was previously Romain Grosjean's race engineer.
Turkey GP Preview
The F1 arrives in Turkey. What has the weekend got in store...