Melbourne grid box width increased by 20cm after back-to-back out of position penalties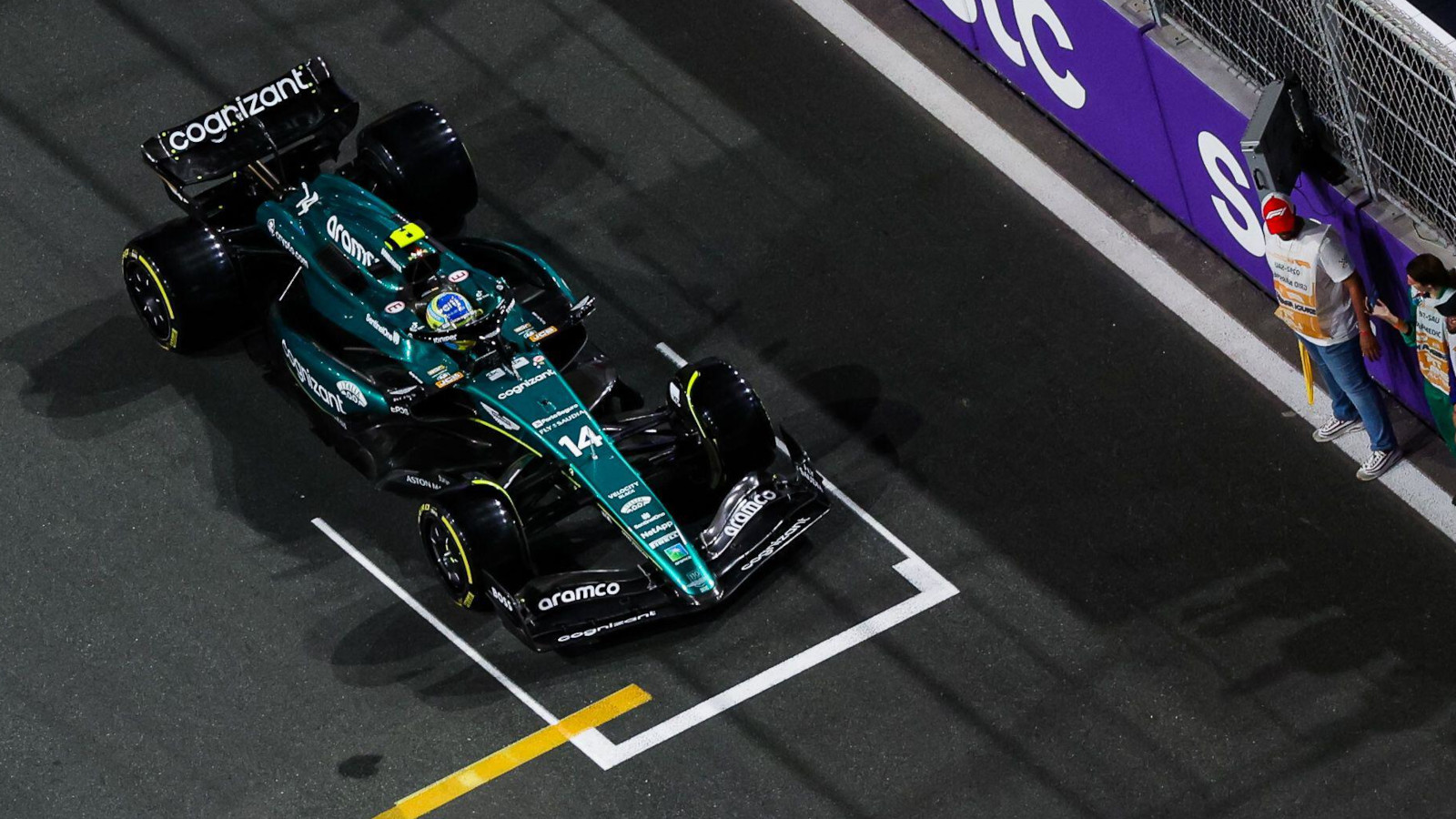 The grid boxes for round three of the championship, the Australian Grand Prix, have reportedly been widened by 20cm after drivers complained they were struggling to see the margins.
Esteban Ocon began his 2023 campaign in comical fashion as the Alpine driver was hit by not one but three penalties at the season-opening Bahrain Grand Prix.
It was kickstarted by a five-second penalty for being out of position on the grid when the Frenchman was penalised as his front right tyre was not within the defined lines of his grid box.
Ocon warned more penalties would follow for other drivers.
"It seems like a stupid penalty that we get there," he told Channel 4. "But it's not as easy as it looks to park the car in the right place, especially with these big cars, how low we are sitting.
"I honestly didn't know if I was in the box or not in that race either, so I was a bit shaking, but honestly it's very, very hard, and all the margins are nothing basically.
"That's the rule now and we need to be more cautious with everything we do."
Ominously he added: "I don't think that's the end of the story."
He was right as one race later his former team-mate Fernando Alonso was penalised for the same infringement, the now Aston Martin driver too far left in his pit box.
PlanetF1.com recommends
Jeremy Clarkson's most outrageous F1 quotes: Lewis Hamilton and Max Verstappen be warned
The two potential headaches hanging over Red Bull in Australia
Esteban Ocon predicts 'stupid' grid position penalties will continue throughout F1 2023 season
George Russell called for common sense to prevail, explaining that they drivers are sitting so "low, we only see probably the top four or five inches of the tyre, so you can't actually see the ground itself.
"We've got these big, long yellow lines pointing out, I can't even see the yellow line, let alone the white lines. Determining your lateral position is really, really tough."
It seems the FIA have listened to the drivers' concerns with reports the grid box at the Albert Park circuit are 20cm wider than they were last year.
#F1: grid boxes are 20 cm wider here in Melbourne after the incidents with Alonso and Ocon. #AMuS, #AustralianGP pic.twitter.com/mrFyXSRFCa

— Andreas Haupt (@andihaupt1) March 29, 2023
Max Verstappen was asked about Alonso's penalty after the Saudi Arabian Grand Prix, the reigning World Champion saying while it is "painful when it happens", he feels it is "a bit the same with the white line and with track limits.
"Sometimes you argue did you gain anything in going wide or not, going outside of it.
"I think at one point we do need a rule. It looks really silly if people start to take advantage of going really left and right."
He added: "I don't know what we can do better. The visibility is just really poor in the car that is I think probably the main issue why you end up sometimes not fully correctly in your box."
That should hopefully have been resolved for Melbourne, we'll know more come Sunday…