Melissa Jimenez: Who is Fernando Alonso's rumoured new girlfriend?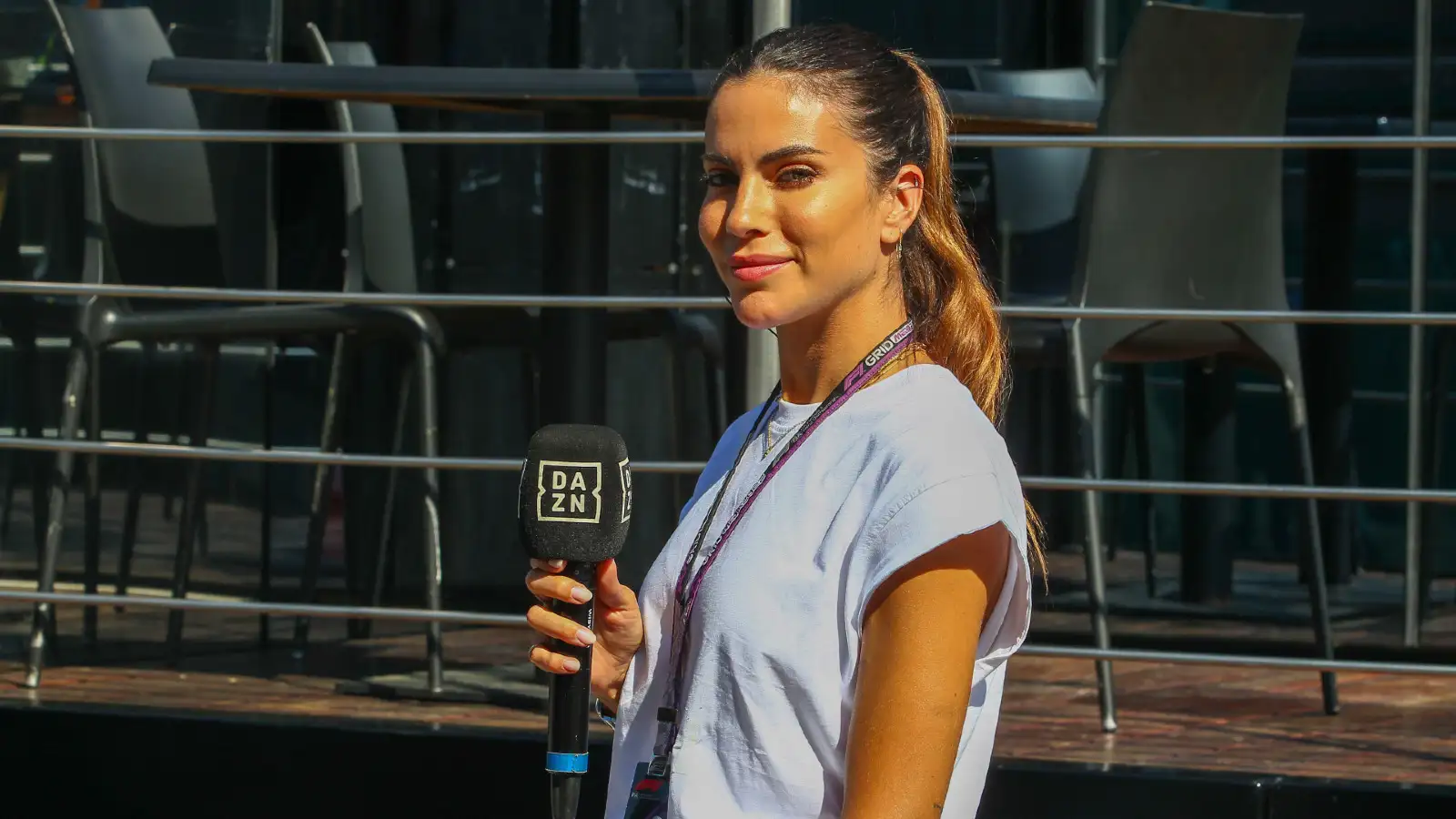 After the rumours that he was dating Taylor Swift, Fernando Alonso's new girlfriend is apparently Spanish F1 journalist Melissa Jimenez.
Following his split from Austrian TV broadcaster Andrea Schlager, Fernando Alonso did nothing to dispel the circulating rumour that he had begun dating American country and pop singer Taylor Swift.
In fact, Alonso even leaned into the rumours, sharing a cheeky social media post in which he used Swift's music and winked at the camera. When pressed on the matter, Alonso wouldn't be forced into passing comment, saying he prefers to keep his personal and professional life apart.
However, Alonso doesn't seem averse to finding dates in his professional work environment, as his latest rumoured girlfriend also works in the Formula 1 paddock.
Alonso has been spotted in the company of F1 broadcaster Melissa Jimenez, with Spanish magazine Hola publishing photos of the couple together in a car, while Italian publication La Repubblica have also reported they have begun dating after the conclusion of Alonso's relationship with Schlager.
La Repubblica also reported that during last weekend's Monaco Grand Prix, "the paddock was silent witness to an argument between Alonso and his ex, Andrea Schlager".
Who is Melissa Jimenez?
Melissa Jimenez is the daughter of MotoGP engineer Antonio Jimenez. Born and raised near Barcelona, she was a regular visitor to the MotoGP paddock as a child and knew she wanted to work in that environment.
After studying Communications in college in Barcelona, she began an internship at Onda Rambla and worked for 25TV.
After her studies, she moved to Madrid and began to work with Spanish TV station Marca. Sky Italia offered her a job working in the MotoGP sphere and she moved to Italy, where she also worked as a press officer for the Forward Racing Moto2 team.
In 2013, she returned to Spain to join Mediaset's sports newsroom and also began working as a broadcaster in the MotoGP paddock.
In 2022, she was announced as a journalist for the Spanish DAZN broadcaster, with whom she still works.
In her personal life, Jimenez was married to FC Barcelona football player Marc Bartra, with whom she has three children. They separated in 2021, confirming their separation in January 2022.
Neither Alonso nor Jimenez have officially confirmed their relationship together, but have been spotted travelling and socialising together.