Mercedes are continuing to keep their cards close to their chest with Toto Wolff declining the chance to say where they have spent their development tokens.
After the new regulations were frozen until the 2022 campaign, teams are limited in how they can further develop their cars for the 2021 season and have just two tokens each to spend.
Most teams have been pretty forthcoming about which areas of their new car they have decided to target but Mercedes are certainly not one of them.
As we all wait and see to which Mercedes actually turns up at the season-opening Bahrain Grand Prix, they are not prepared to give anyone a helping hand in how the W12 differs from its predecessor.
"Not everything needs to be put in the public," Wolff said in Bahrain.
"This is also a war on information, a competition of information, and I'm sure you haven't seen all the cars in the specification they are going to be raced in Bahrain, so that is part of it."
One area that Mercedes could not keep a secret was their new wavy floor which was taped up during their W12 launch.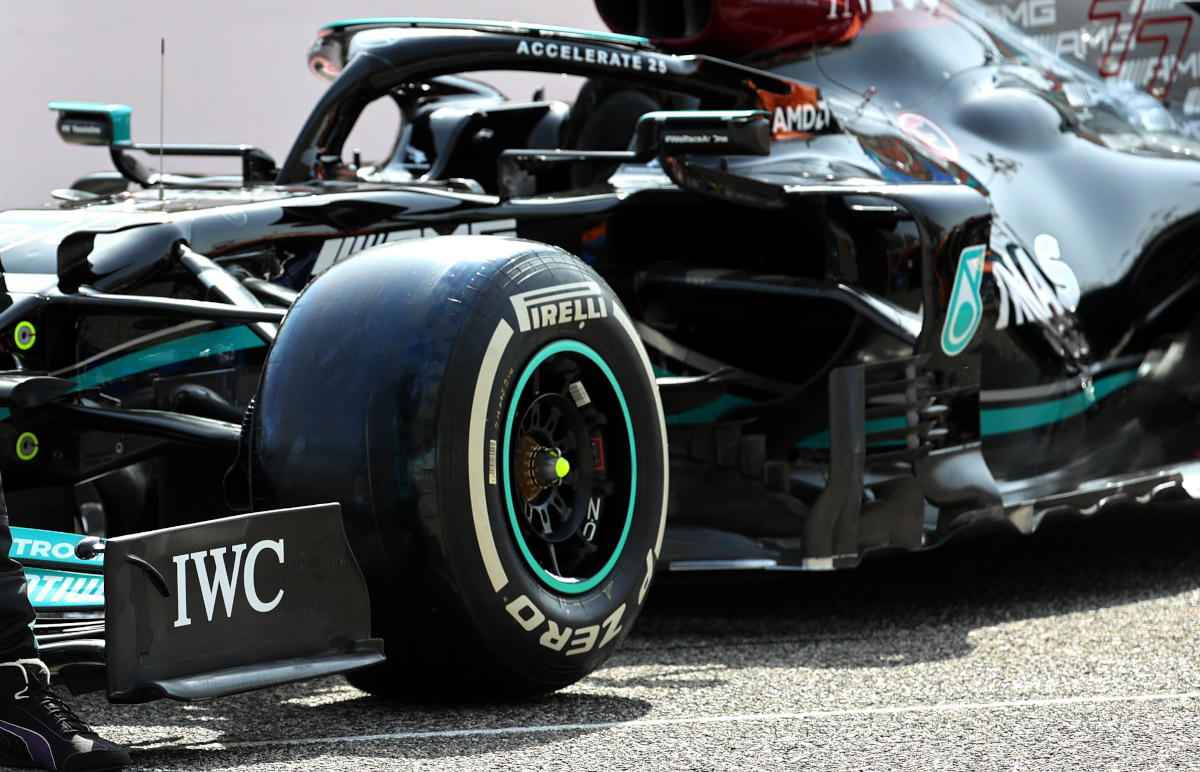 Get your hands on a limited edition Lewis Hamilton cap via the official Formula 1 store!
But again, Wolff was not prepared to disclose too much information on the new introduction.
He continued: "If I were to start on the benefits of the floor for aero purposes you would probably get the wrong information!
"I think it looks good. [It's about] optimising the floor around the lack of aerodynamic performance we have with the new regulations. Let's see whether it can be translated into real performance."
The new aerodynamic regulations for 2021 were expected to slow the cars down this season but tyre manufacturer Pirelli reckon the losses are well on their way to being recovered.
"The difference compared to last year is very, very, very small," said Pirelli's Formula 1 boss Mario Isola, as quoted by Motorsport.com.
"I've tried to make some calculation on the lap times compared to last year and that's why I'm telling you that, if we consider that probably the track [in Bahrain] was not in perfect condition, plus the reduction in downforce, and the fuel level, so considering fuel corrected lap times, I believe that we are not going to see a delta lap time or a difference in reduced performance compared to last year.
"I believe that compared to the original plan to have a downforce reduction in the range of 10 percent, the teams were working around the modifications and the current situation is probably a downforce reduction in the range of four to five percent."
Follow us on Twitter @Planet_F1, like our Facebook page and join us on Instagram!