Mercedes power unit hailed as 'really important cornerstone' for their improvement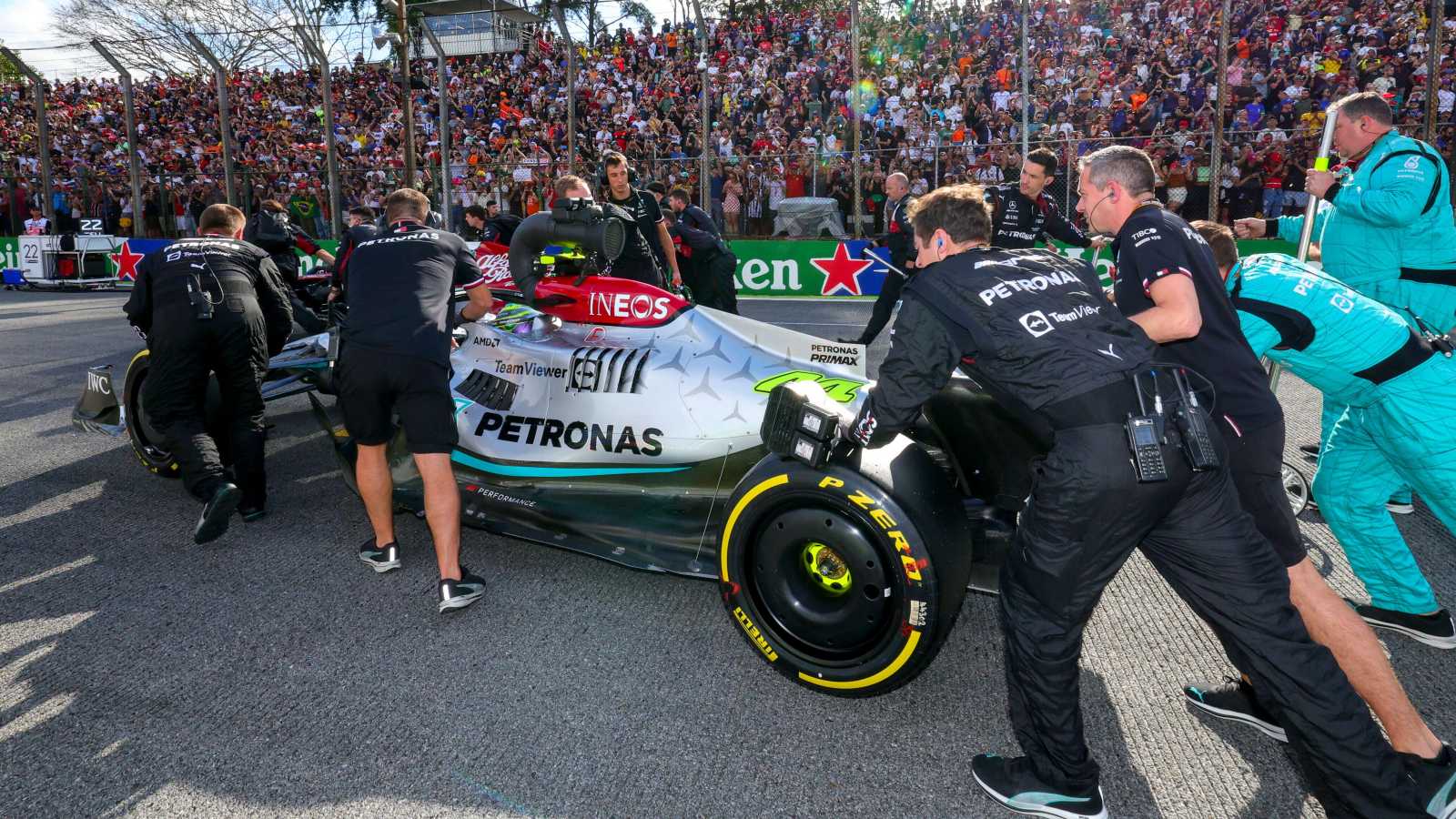 Toto Wolff hailed Mercedes High Performance Powertrains for their ability to push the power unit and team forward in 2022.
2022 really was a season of change in Formula 1, the most obvious being the switch to ground-effect challengers, plus the swap from 13-inch to 18-inch wheels.
But within the bodywork there were also newly-designed power units fuelling the cars, the final specs for this generation, as new power units are on the way for 2026.
In the meantime, development has been frozen on these PUs for pure performance gains, with only reliability alterations now permitted.
It was not easy for the chassis team either, with Mercedes starting out in 2022 adrift of the leading pace, their W13 struggling with a bouncing phenomenon known as 'porpoising' following the regulatory overhaul.
But, while consistency was always lacking, Mercedes did show the potential in that W13 by taking a one-two finish in Brazil, their only win of the season, and Wolff was keen to praise the role which Mercedes HPP played in that improvement.
Speaking alongside engine boss Hywel Thomas in Mercedes' end-of-season review, Wolff said: "When the hardware is frozen, it becomes so much more complex to fine-tune the power unit and every driver always wants a different way of interacting with the power unit.
"But honestly, how you've been able to just progress throughout the season has been a really important cornerstone in the working of all the team together, and you've supported the chassis guys who came under a lot of pressure with the obvious behaviour of the car, and you just continued to just deliver a solid job and push the car's performance up."
Thomas said that the chassis and power unit working in perfect harmony has now become even more vital to success in Formula 1, with the prospect of the two being developed in isolation no longer an option.
And so, with the Silver Arrows having enjoyed their best form of 2022 in the second half of the campaign, Thomas sees this is a very encouraging sign for 2023 and beyond.
"And what's becoming clearer and clearer as we've gone through that is the link between the power unit and the chassis is just you can't develop them separately now," said Thomas.
"Especially with the way that you know if you want to get the performance from it, from this development of non-hardware in the PU, you have to match the PU even more beautifully to the chassis.
"And I'd say it's especially in the second half of the season is where some of the gains have been coming, so that's a great thing for the future as well."
Read next: F1 2023 calendar 'couldn't have been put together much more expensively'