Mercedes make light-hearted joke about Newey
Mercedes joked that teams don't copy their longer wheelbase because the media have convinced everyone that Adrian Newey is the best designer.
Adrian Newey is seen as one of Formula 1's greatest technical minds, designing title-winning cars for Williams, McLaren and Red Bull, but Mercedes have dominated Formula 1 since 2014, taking seven Drivers' and Constructors' title doubles in a row.
The Silver Arrows use a longer wheelbase for their challengers, but despite Mercedes' dominance it took until 2020 for Racing Point to change their philosophy and follow Mercedes' lead.
And Mercedes' technical director James Allison joked that a major reason for that is the fact that the media do such a good job of promoting Newey as the best chassis designer that it allowed Mercedes to "fly under the radar".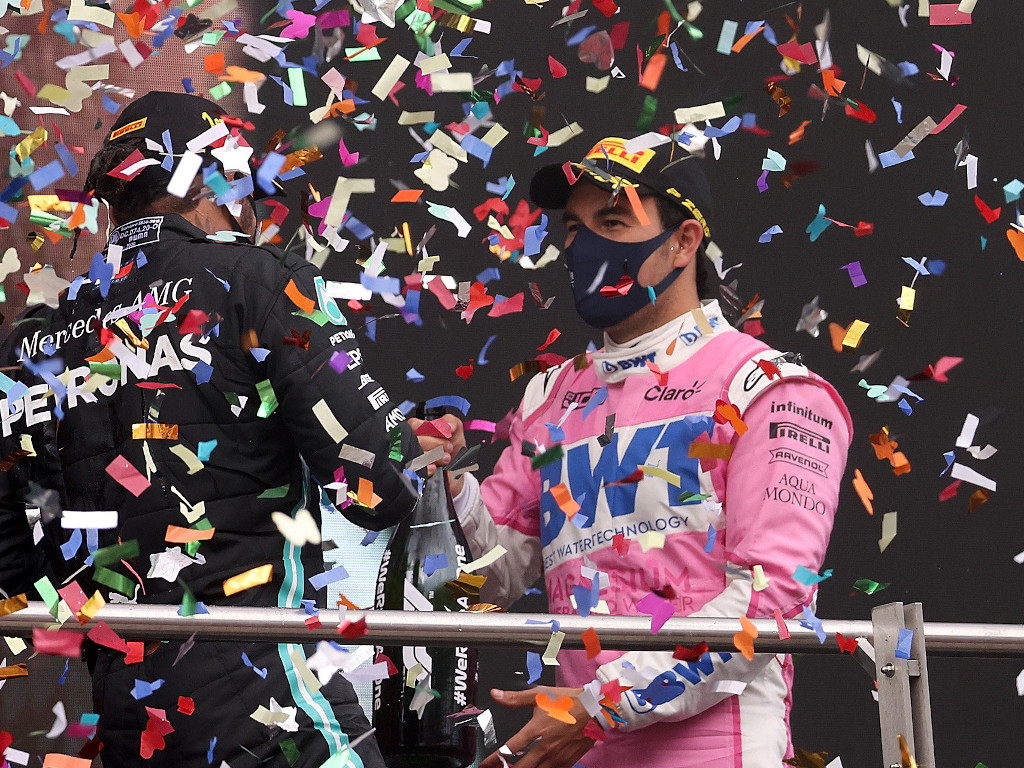 "There are two answers," Allison told Auto Motor und Sport.
"Because the media do a good job of telling everyone that Adrian Newey builds the best chassis, and that has convinced everyone else to copy that concept.
"In the meantime, we have flown under the radar with a car that everyone only ever believed lived on its powerful engine. Our car is also very good aerodynamically. Now for the serious answer.
"Every team has chosen a way, whether they copied Newey or not. To deviate from that approach is fraught with risk. If you go from a low position to a high position or vice versa, you will get worse results over a period of time. Because you have invested a lot of work in your concept and brought it to a very good level.
"Any attempt to deviate from it is first of all a step backwards. And it will take a while before you reap the benefits of the other concept. It is difficult to be brave, to switch to a new concept. That's why everyone sticks with what they have.
"Look at how long it took us to cure the weakness of the 2017 car. We knew what was causing the problem. But understanding how to change fundamental things about the car without going over the cliff is extremely time-consuming.
"It's like when you have to steer a supertanker. You make small changes and it takes time for the tanker to change direction. And if you steer in the wrong direction, it can take a long time to stop it.
"So Racing Point deserves a lot of credit. First, that they had the courage to change the concept. Secondly, that they had the competence to make the change quickly and smoothly."
Follow us on Twitter @Planet_F1, like our Facebook page and join us on Instagram!