Mercedes agree with George Russell's 'worst decision we made' assessment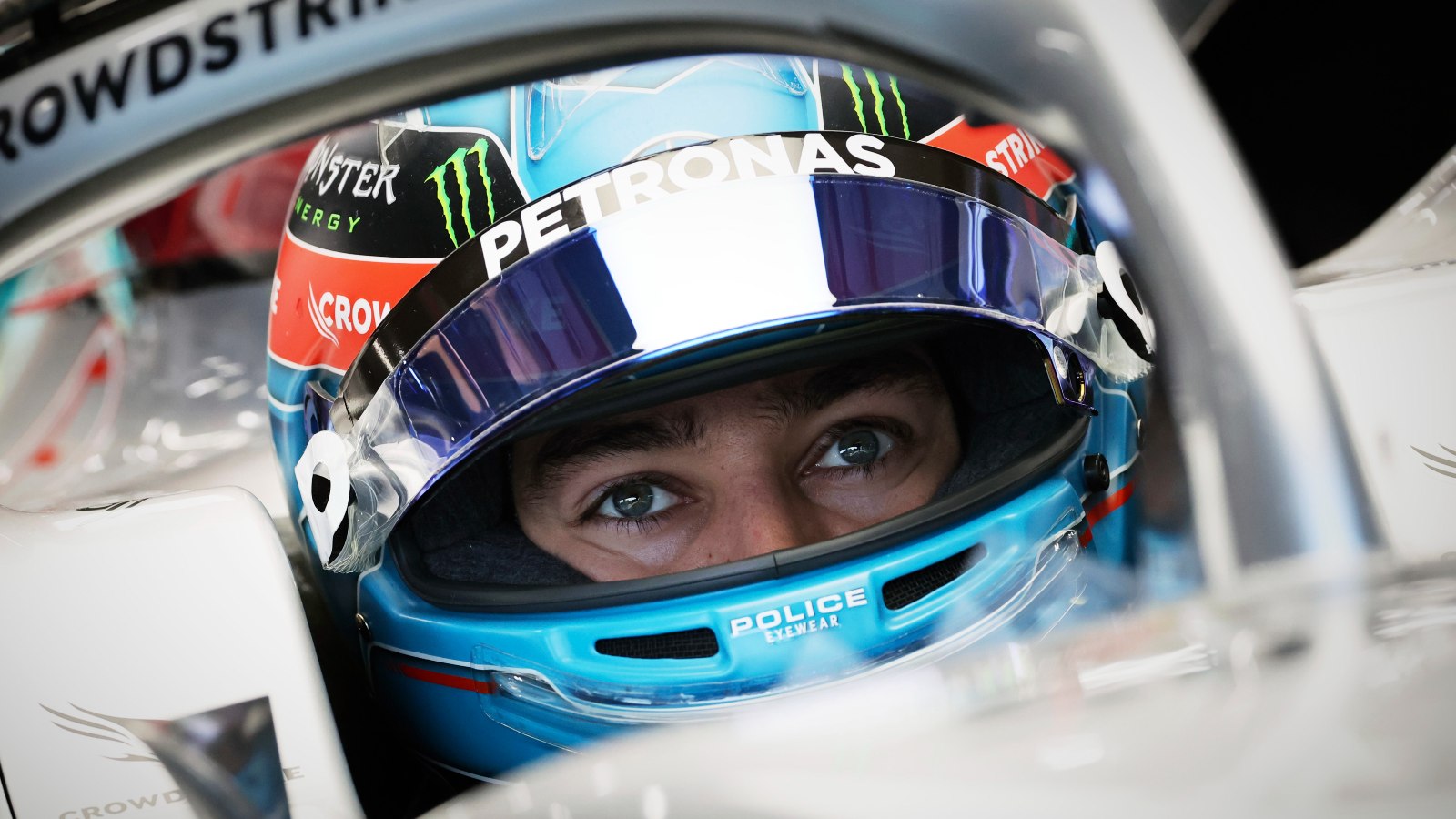 Denouncing Mercedes' call to double-stack him at the Japanese Grand Prix, George Russell said it was the team's "worst decision" – and Andrew Shovlin agrees in hindsight.
Restarting Sunday's Japanese Grand Prix after a two-hour red-flag delay due to the weather, the 18 remaining drivers lined up on the full wet tyres behind the Safety Car for a rolling restart.
It was apparent almost immediately that the Pirelli extreme wets were not the right tyre and one by one the drivers entered the pits to swap to inters.
With Russell running behind Hamilton, Mercedes made the call for him to double-stack, Russell falling to P14.
"That was the worst decision we made," he said over the radio.
The Briton recovered to finish eighth but believes he could have been several places higher were it not for that double-stack.
"I probably could have fought for P5," he said. "We need to review what went on. I was right behind Lewis and double-stacking, I was just going to lose all the positions."
Shovlin says in hindsight he agrees with the driver.
"We've gone through all the timing of that and we've concluded no, it wasn't the right decision," said the Mercedes trackside engineering boss.
"We should have done what George was asking, which was to give him the lap in clean air.
"Now, we had seen the intermediates were a lot quicker, so on the wets you would have lost time on track.
"But the problem was George and Lewis were a bit too close for us to be able to do the pit-stop without losing some time, and that time ultimately cost George the position to [Yuki] Tsunoda and possibly even to Lando [Norris].
"So it gave him a bit more of a challenge to deal with, having to pass those cars to try and find any clean air."
"That was a nice move!" 💙❤️

Passes galore from @georgerussell63 in Japan. 📈 pic.twitter.com/gB3jbEMVVj

— Mercedes-AMG PETRONAS F1 Team (@MercedesAMGF1) October 10, 2022
The one upside for Russell, though, was he had fun.
He made notable passes on Nicholas Latifi, Norris and Tsunoda, applauding himself for his "nice pass" on the AlphaTauri driver.
"That was the silver lining, that was enjoyable and fun," he said of the overtaking. "But it was truly a race of tyre management.
"It was probably the most amount of tyre management I've ever done in an F1 race, considering it being wet – it's pretty surprising."
The rain also meant Race Control did not activate DRS, Russell saying that had also hampered his progress.
"I think it's difficult for everybody," he said. "I don't know what the race was like as a whole but these F1 cars without DRS, you can't overtake.
"Maybe in the future there needs to be a bit of a rethink as to how you get that advantage when you're within one second."
Read more: George Russell adamant 'no reason why we should ever have a tractor on track'