Mercedes: Aston Martin gained two seconds in six months and their car is half of ours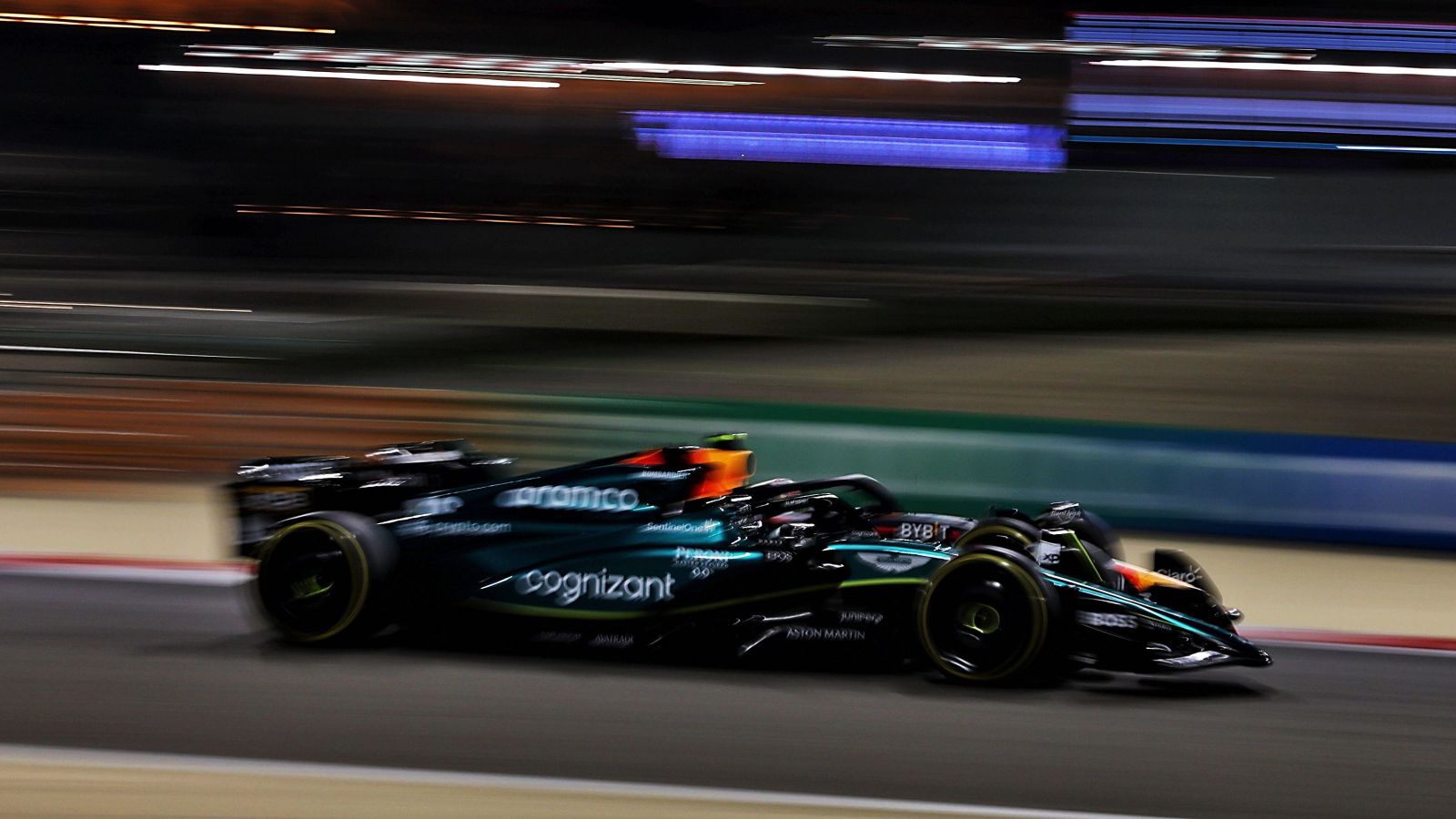 Toto Wolff has congratulated Mercedes customers Aston Martin for emerging as one of Formula 1's leading teams at the Bahrain Grand Prix, claiming "they gained two seconds in half a year and their car is half ours."
Although a challenge for pole position proved to be beyond them, Aston Martin delivered on their pre-season promise to compete at the sharp end of the grid in Bahrain as Fernando Alonso claimed fifth spot in qualifying.
That means Alonso will start ahead of both Mercedes drivers at the Sakhir circuit on Sunday, with George Russell and Lewis Hamilton qualifying marginally slower in sixth and seventh respectively.
Aston Martin have a long-standing technical partnership with Mercedes stretching back to 2009, when the team competed under the name of Force India, and incorporate several Mercedes components – including the power unit, gearbox and rear suspension – into the design of their car. The Silverstone-based squad also have access to Mercedes' wind tunnel.
Following the qualifying session, Mercedes executive director Wolff was full of praise for the progress Aston Martin have made after finishing seventh – four places and 460 points behind the eight-time World Champions – in the 2022 Constructors' standings.
He told media including PlanetF1.com: "We started last year with [a deficit of] six tenths and we started this year with six tenths and that is the reality.
PlanetF1.com recommends
Lewis Hamilton labels W14 'average' and 'not alive' after Bahrain qualifying
Charles Leclerc explains tactical reason for early exit from Q3 in Bahrain
'Bummer' for Kevin Magnussen: 'Looks like' VF-23 better suited to Nico Hulkenberg
"Our aim, while being humble about it, is to fight for victories and the World Championship so whatever is between us and pole position is less relevant.
"Now Fernando is there we can only take our hat off [for] what they achieved.
"They gained two seconds in half a year and their car is half ours, from the engine, gearbox and the rear suspension. And the same wind tunnel.
"So there's a lot of parallels and you just need to acknowledge that they've done an outstanding job."
Alonso admitted to being "very surprised" by the pace of his car in Bahrain.
"I believe in the project, and I think all the technical department, the design group, they're very talented, new facilities coming, so I felt Aston Martin will be a contender in the future," he said.
"But I thought it will take some time, maybe in the first season to develop the car, the new project, but this car is a very basic car that we launched and it's just the baseline of the platform to develop future cars.
"So, I think to start in the top five, race one, it was unexpected for everybody."