Mercedes, Aston Martin 'worst affected' by new rules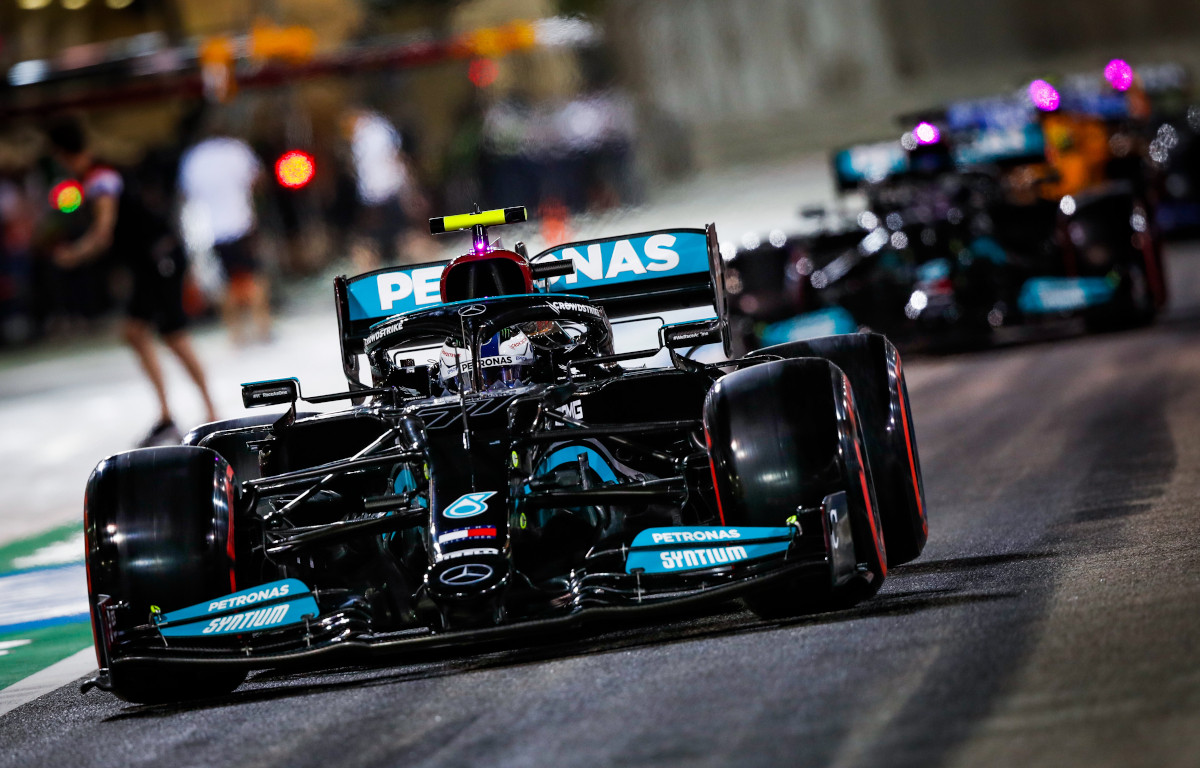 Mercedes and Aston Martin are paying the price for their low-rake car designs with Toto Wolff conceding they have "lost more" pace than high-rake cars.
This season Formula 1 introduced a new regulation regarding the floors that was aimed at slowing down the cars.
But cutting away a segment of floor just in front of the rear tyre, designed to reduce downforce, has affected the grid's low-rake cars more than their high-rake counterparts.
And that has had the biggest impact on Mercedes and Aston Martin.
While last year Mercedes' W11 was the car to beat, this year – at least as far as testing and the Bahrain GP have shown – it is Red Bull's high-rake RB16B that has come to the fore.
Max Verstappen claimed pole position for the Bahrain Grand Prix by 0.388s ahead of Lewis Hamilton.
Wolff said, as quoted by Racingnews365: "Definitely, there's a pattern that low rake cars, seems to have seemed to have lost more than a high rake car.
"But, that's the situation. We just need to get that kind of sweet spot so we can combat with our competitors.
The Austrian, though, concedes it is not just the new regulations that are hurting Mercedes in Bahrain.
"I think the car is just not in a happy place and Bahrain wasn't particularly great last year either," he continued.
"This is a is a track layout that Red Bull seems to master better than us.
"But of course, between the lines, it also means that the W12 could work much better on a different route.
"But of course this is only speculation, because the new car has not yet driven on any other track.
"We just need to we just need to do what we have done in the last years and understand the car and the tyres and optimise every detail and then we will be back."
New subscribers to F1 TV Pro can watch the Bahrain Grand Prix for free with a seven-day trial. Sign up here! Please check to see if F1 TV Pro is available in your country.
Aston Martin's AMR21 is paying a similar price.
Speaking after qualifying, where Lance Stroll was the team's best placed driver in 10th place, Aston Martin team principal Otmar Szafnauer told Autosport: "When we last raced here in Bahrain – just four months ago – we were heading for a podium, on merit, before a power unit issue ended Checo's race.
"We will not be anywhere near that kind of performance here now, and the direct cause of that performance drop-off is the new-for-2021 aero regulations, imposed on all the teams.
"If you compare the qualifying times between those two races here in Bahrain, now and four months ago, it looks like the high-rake aero philosophy cars have gained around a second per lap compared to the low-rake aero philosophy cars.
"So Mercedes and ourselves are the teams worst affected."
Follow us on Twitter @Planet_F1 and like our Facebook page.