Mercedes 'have to utilise' ATR advantage but Toto Wolff concedes it is not 'a given'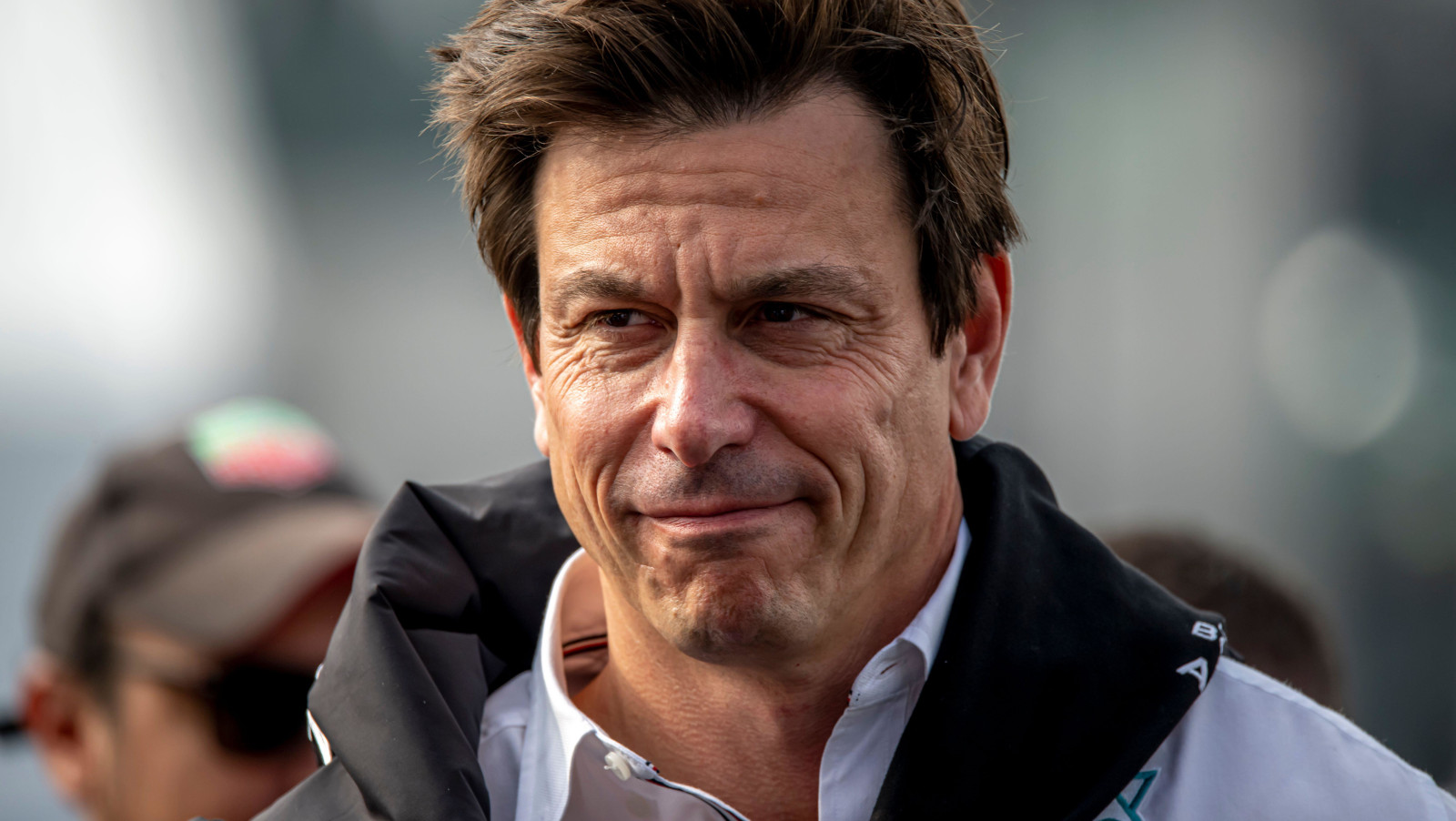 Although Toto Wolff has declared Mercedes "have to utilise" their extra wind tunnel time in 2023, he concedes it's not a given they'll get it right.
Mercedes have been on the back foot when it comes to Aerodynamic Testing Restrictions [ATR] over the past two seasons, Formula 1 introducing a sliding scale at the beginning of last year that is based on where a team finishes in the Constructors' Championship.
That meant for two years running the Brackley squad were permitted fewer wind tunnel runs and less CFD than any of their rivals with a five percent difference between positions.
Next year, though, will be a very different story.
Third in this year's championship, Mercedes will have 80 percent of the allotted time equating to 256 runs in the wind tunnel with Ferrari at 75 percent, 240 runs.
Red Bull, having won the Constructors' Championship, will only have 70 percent but that has been further reduced by their budget cap penalty.
Found guilty of overspending last season, the Milton Keynes squad was hit with a $7million fine and the deduction of 10% of whatever wind tunnel time they would have had.
That's dropped Red Bull to 63 percent, only 202 runs.
It offers a glimmer of hope for Mercedes, who are looking to close the gap after a disappointing 2022 season in which they won just one grand prix.
Wolff reckons the sliding scale in the aerodynamic regulations goes some way towards balancing Mercedes not being able to spend their way out of trouble.
"I think it's the same," he told the media including PlanetF1 when asked if it was more difficult to make inroads under the budget cap.
"I think it's harder because you can't really invest more in order for the outcome to come quicker. But I think how the aerodynamic regulations are designed, and the penalty that they've gotten, it's 25 percent less wind tunnel and that can have an effect.
"The way that the regulations, the wind tunnel or ATR restrictions, have been set in place allows teams that are further back to really make a big jump compared to the front runners.
"That's also the reason why we will see much closer championships in the future because if you are last you will have 50 percent more, 40 percent more.
"So, clearly that is an advantage we have to utilise. Is it a given that we can utilise it? Who knows?"
The Austrian is by no means expecting Red Bull to give up in the face of their punishment.
"They are a brilliant racing team and it will give them an extra motivation," he said. "And against Ferrari, it's seven percent, but it's around marginal gains and we have been a bit closer to Ferrari in the last fourth of the season."
But while the ATR will benefit Mercedes in 2023, for the past two seasons it has gone against them.
Wolff, though, believed even back then that it was for the good of the sport.
Speaking at the beginning of the year, Wolff said: "The ability of having more wind tunnel time is of course something you need to bear in mind.
"The advantage of finishing sixth versus first over the course of the season is a couple of tenths [of a second].
"And of course you need to catch up, but we are part of these regulations. I think it's good to create competition and so we shall see where everyone is."
Read more – Revealed: The top 10 highest-paid drivers on the Formula 1 grid