It's the final day of testing before Australia…and Mercedes may just be showing us a little more of their hand.
But first, the all-important line-up of drivers banking their final laps before the new campaign gets underway in a couple of weeks.
Ready for action at the final day of #F1testing @Circuitcat_eng? Let's do it! @F1 #Fit4F1 pic.twitter.com/VuOxHF7qqy

— Pirelli Motorsport (@pirellisport) March 1, 2019
McLaren have made a point of being one of the first teams out on track throughout the testing period. Friday was no different.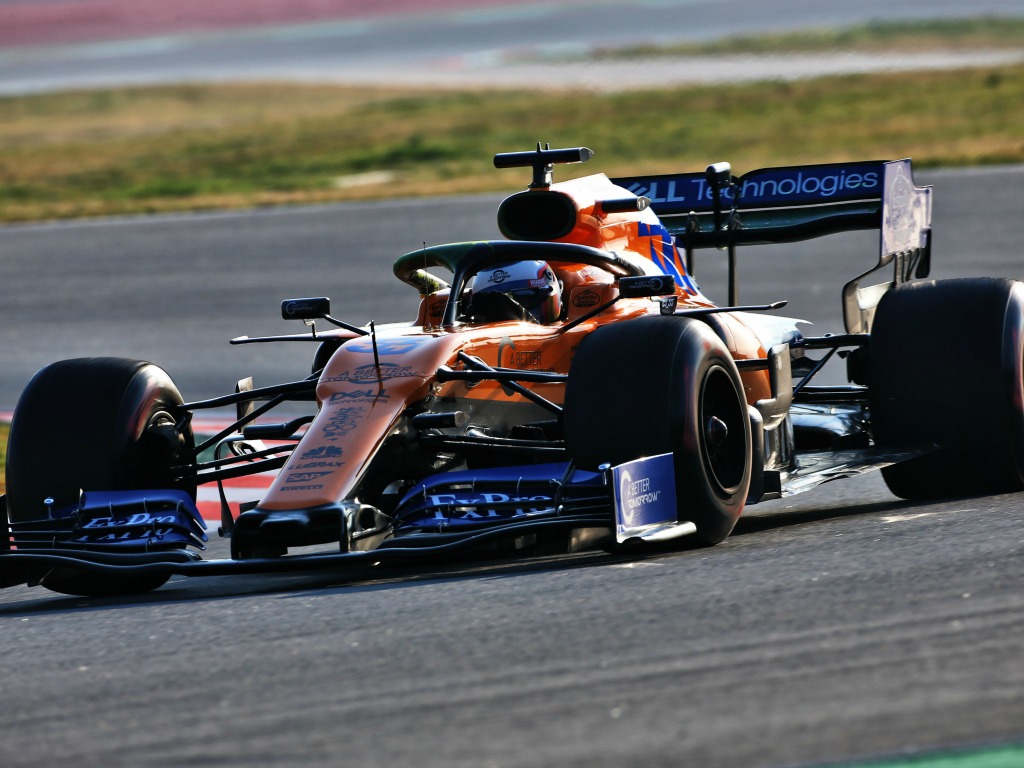 Sebastian Vettel was back in the Ferrari car for the final day. Hopefully he avoid another incident like this…
ICYMI: we've got footage of Vettel's mechanical failure-induced crash on Wednesday 😮#F1 #F1Testing pic.twitter.com/VQ2YDqfDlW

— Formula 1 (@F1) March 1, 2019
Mercedes were not interested in getting involved in the pace wars on Thursday, but Friday morning saw them up their speed. Bottas posting a 1:17.101 on the C4 compound.
Box. Box. ✋ 29 laps and a best time of 1:17.101 for @ValtteriBottas as he gets stuck into his final morning with W10 before we head to the #AusGP pic.twitter.com/tJHA3CxnOo

— Mercedes-AMG F1 (@MercedesAMGF1) March 1, 2019
Bottas re-emerged on the quickest C5 tyres and began to drop down into the 1:16 bracket as we approached the final hour of the morning session.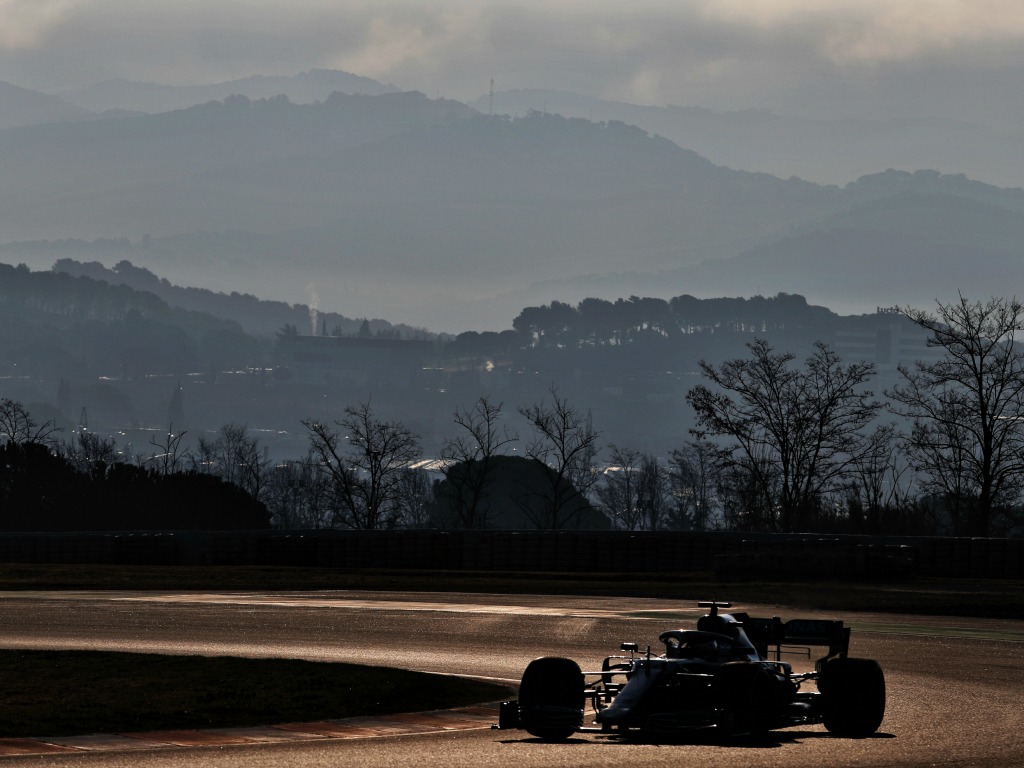 But then, with the lunchtime break looming,  Sebastian Vettel decided to join the party…
Pace-setter so far today is #Seb5 @ScuderiaFerrari with a 1m16.333s. That's the second-fastest time of the whole test, with last year's pole time getting closer and closer… pic.twitter.com/zp0hQFivNI

— Pirelli Motorsport (@pirellisport) March 1, 2019
And Vettel wasn't done there, make way for a brand new fastest time of testing! A 1:16.221 – one hundredth quicker than his new team-mate Charles Leclerc set on Thursday.
What's for lunch? How about a look at the #F1testing times and tyre compounds so far today? Sounds delicious. pic.twitter.com/hIvs725sSb

— Pirelli Motorsport (@pirellisport) March 1, 2019
Danny Ric has something to say during the lunch break…
Friday, media day? Nah yeah.#RSspirit pic.twitter.com/wpLe5gJhAw

— Renault F1 Team (@RenaultF1Team) March 1, 2019
Bring your lad to work day over at Alfa Romeo…
Kimi with Robin in the paddock today ☺#Kimi7 pic.twitter.com/rXMQBqc2ap

— Kimi Räikkönen Fans (@iceman7news) March 1, 2019
Leading the pack after the lunch break, Vettel brought out the red flags when he stopped at Turn 3. Pace gets a tick, reliability not so much.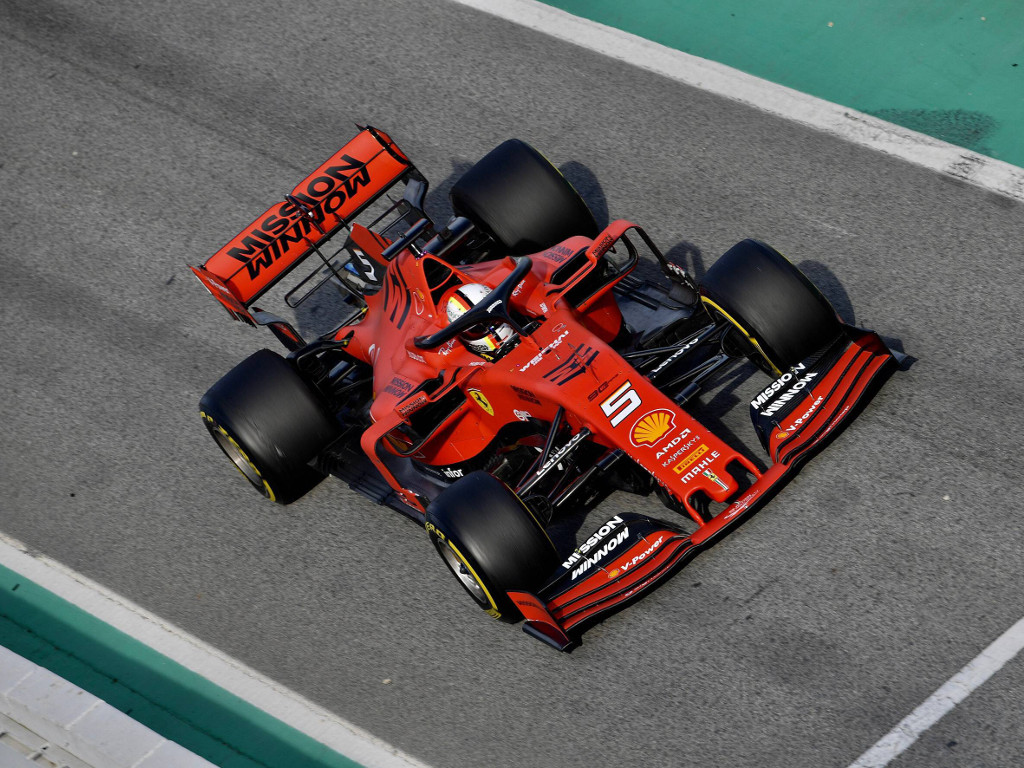 Rumour has it he ran out of fuel…
Update: Sebastian Vettel's Ferrari has stopped at turn 3

Rumor: They probably trying run till no fuel test.#F1Testing #F1 pic.twitter.com/03ApTT6mZ2

— Scuderia Ferrari F1 News (@UpdatesFerrari) March 1, 2019
Turned out it was an electrical issue and Ferrari called an early end to testing.
Update: Electrical issue caused the car to stop, Confirmed by Ferrari, it will take too long to investigate, Testing is done for the team.#F1Testing #F1 #Seb5 pic.twitter.com/mhd9KUFBSY

— Scuderia Ferrari F1 News (@UpdatesFerrari) March 1, 2019
Red Bull had a few troubles of their own…
The Team are investigating a gearbox issue which has limited our running. We are working hard to get the #RB15 back on track later this afternoon 👊 #F1Testing pic.twitter.com/RApmj9aQrP

— Red Bull Racing (@redbullracing) March 1, 2019
Lewis Hamilton replaced Bottas for the afternoon session and was quickly into the laps. He put on the C5s late in the day and went second, 0.003s down on Vettel.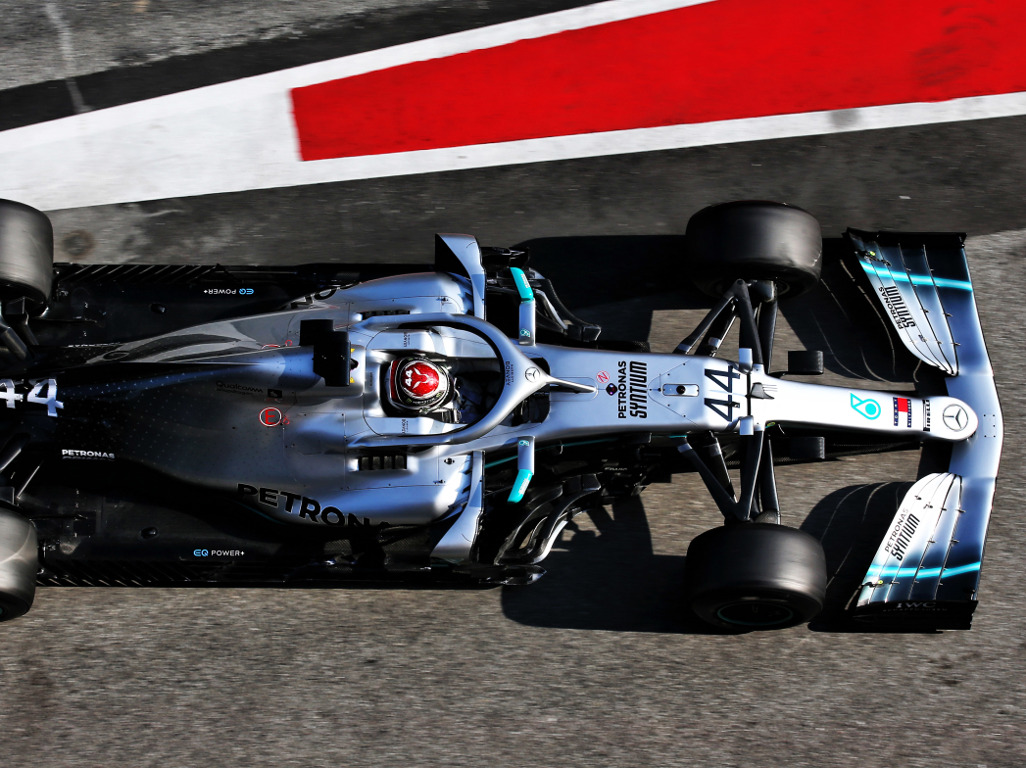 Final red flag of the pre-season belonged to Kevin Magnussen who stopped out on track at Turn 4.
But the final P1 belonged to Vettel, despite his troubles.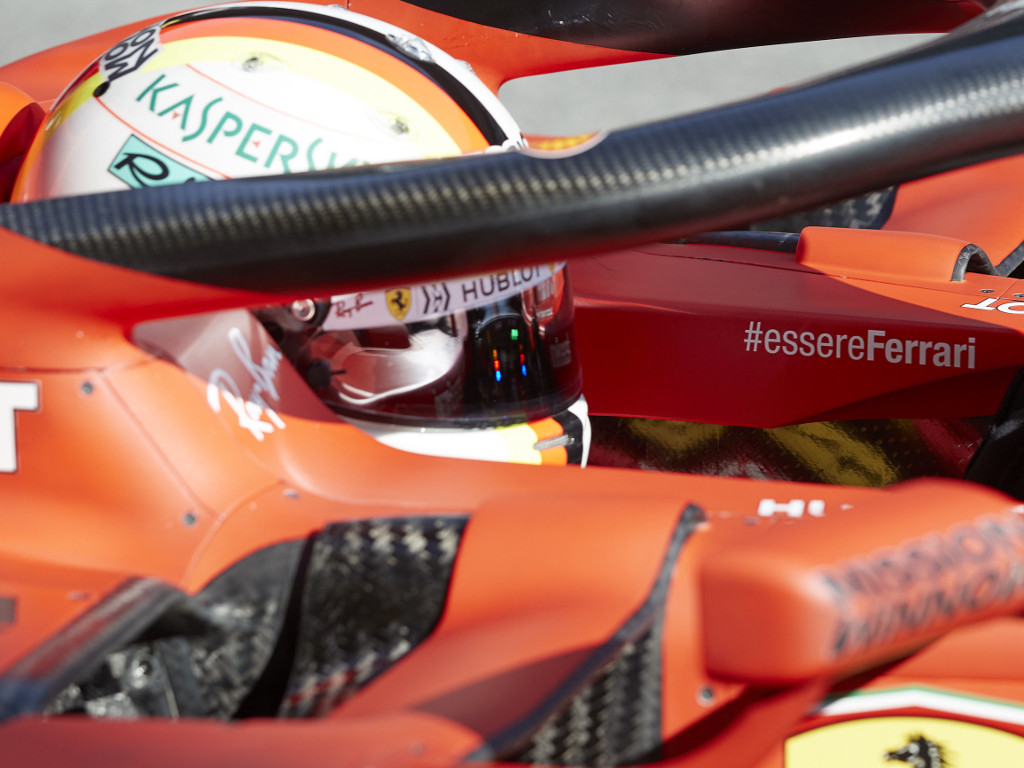 More to follow…
Follow us on Twitter @Planet_F1 and like our Facebook page.