Mercedes bid to continue dominance of the Russian Grand Prix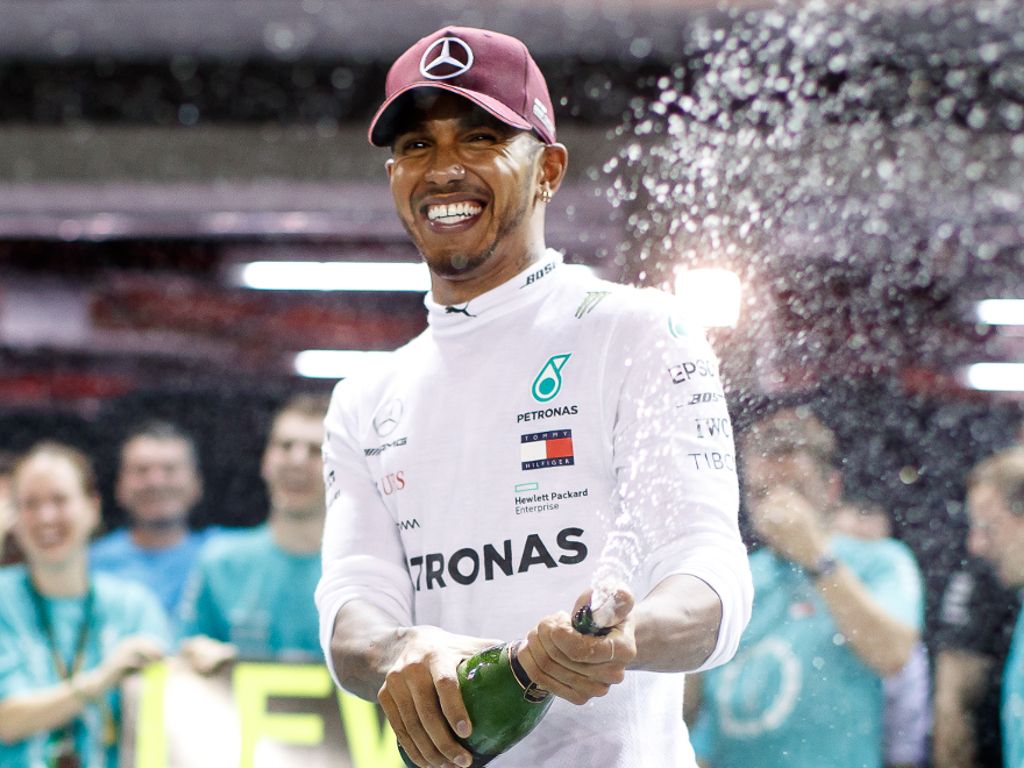 The F1 circus moves onto Russia for the next Grand Prix on September 30. The pressure is on Ferrari to get a win in China after Lewis Hamilton's victory in Singapore last Sunday (September 16) took his lead at the top of the table to 40 points from Sebastian Vettel with only six races to go.
Vettel had been leading the drivers' championship at one stage this season, but Ferrari just make too many mistakes. Hamilton has been telling anyone interested in listening to him that the Italian cars are faster than Mercedes, but recent results haven't been proving that fact.
Hamilton in Top Form as Vettel Falters
The last two races have both been won by Lewis Hamilton and he's been victorious in four of the last five only missing out on the Belgian Grand Prix where he finished second behind Vettel. Those five races have seen Hamilton score 118 points compared to just 70 for Vettel who has failed to make the top two in three of the last five races including having to retire in the German Grand Prix. Mercedes have had a much closer battle than usual in the Constructors' Championship but are starting to pull away with a lead of 37 points after the Singapore Grand Prix.
Now it's time for Ferrari to start their fightback or the chances are there won't be a close finish to the season and Hamilton will win the world title for a fifth time in his career. He put in a fantastic performance in Singapore, particularly in qualifying grabbing pole with what was described as an "epic" lap that was over a second faster than anything he'd achieved in practice.
Mercedes on Top in Russia
The Russian Grand Prix is held at the Sochi Autodrom which is a street circuit built around Olympic Park. The race was first held there in 2014 and the worrying statistic for any Ferrari supporters is that all four previous races have been won by Mercedes.  Lewis Hamilton won in both 2014 and 2015, Nico Rosberg in 2016 and last year saw Valtteri Bottas finish first.
The 2017 race was a particularly disappointing one for Ferrari. The weekend had its ups and downs with the ups being the first all-Ferrari front row since 2008 as Vettel grabbed pole ahead of his team-mate Kimi Raikkonen (who's racing his last Russian Grand Prix for Ferrari and will be replaced by Charles LeClerc next year). That didn't produce the expected win though with Vettel finishing second and Raikkonen back in third.
Vettel Can't Repeat Previous Struggles
Vettel will be hoping for better luck than he had in the 2016 Russian Grand Prix when his Ferrari collided with the Red Bull of Daniil Kvyat and he had to retire on the first lap. 2014 saw him only finish eighth and he'll need a much better performance than that if he's to get anywhere near Hamilton in the title race.
Mercedes have been dominant in Russia and if that continues then a fifth world title looks more and more likely for Lewis Hamilton. He's definitely the driver in form and those faster Ferrari's have to start proving that is the case if they are to give us a close finish to the 2018 F1 season.