Albon called 'four times' by Mercedes to stop Williams move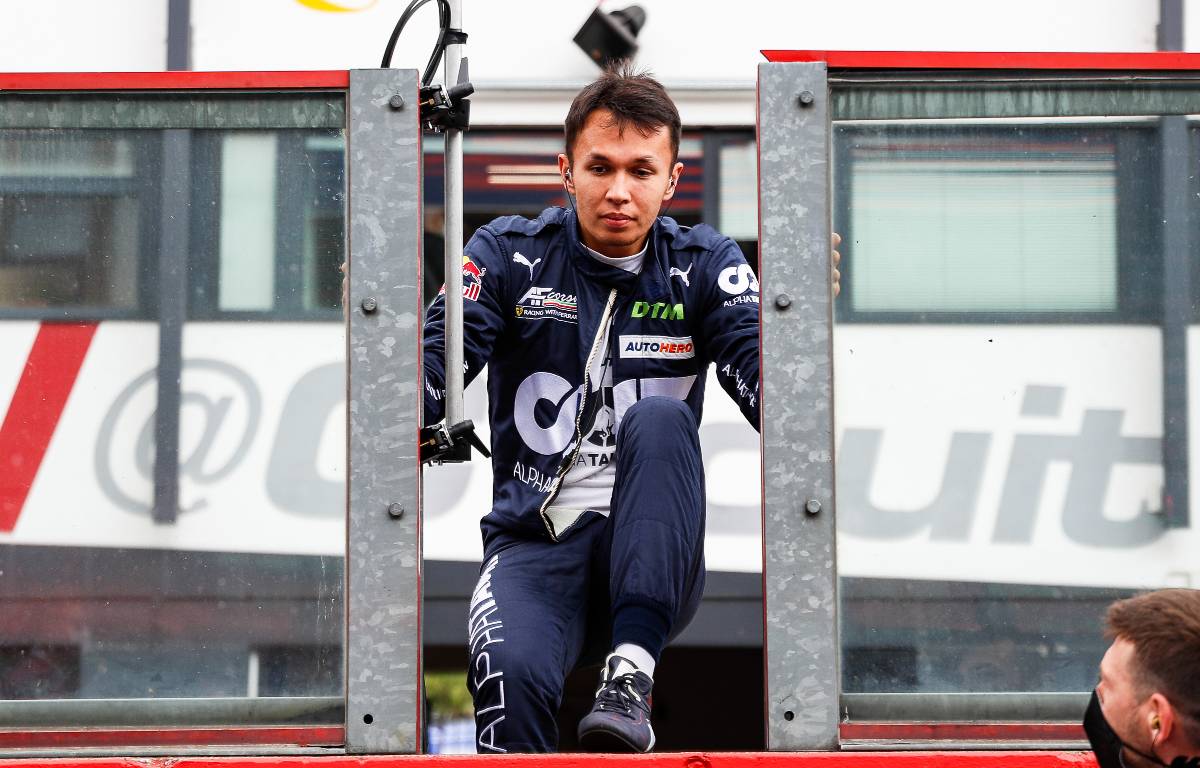 Red Bull boss Christian Horner says Mercedes have repeatedly called their reserve driver Alex Albon, telling him not to join Williams.
The Austrian outfit are currently searching for a place on the 2022 grid for Albon, with Williams and Alfa Romeo taking an interest in the Thai racer.
Horner revealed that Williams are Albon's preference, but Mercedes, who supply engines to Williams, are proving to be a roadblock, with Horner revealing that their rivals have called Albon "four times", trying to steer him away from Williams.
"We are working really hard to get him a seat, I really hope that Mercedes don't block his opportunity at Williams," Horner told Sky F1.
"Because of his linkage to Red Bull, that would be a great shame if a driver were to pay the penalty for that. But hopefully that won't come to play.
"Alfa [Romeo] and Williams are the two that are showing a lot of interest, I think his preference would be Williams.
"But obviously there are a few hurdles. He's had about four phone calls telling him not to go there from the team next door [Mercedes].
"I told him to ignore them.
"But there are opportunities in a couple of teams, and our priority is to see him racing next year.
"If we can't do that, then he'll still be with us in a test and reserve role because we rate him extremely highly."
The claims made by Horner are a direct contrast to those of Mercedes boss Toto Wolff, who said he would "never" attempt to block Albon.
"I guess at the moment it revolves around Alex Albon who, as Christian says, deserves a seat; he is a really good kid, and he is probably the main protagonist in the… [musical] chairs," said Wolff of the driver market during a press conference at the Dutch GP.
"I would never block someone like Alex Albon; he's a fantastic guy, personality is great, I was personally sad to see him going [in 2020], and if he has a chance in a Formula 1 car I think that's the right thing to do.
"But equally, maybe Nyck [de Vries] has. So we'll have to look at the open spaces at Alfa and at Williams and try to find a solution."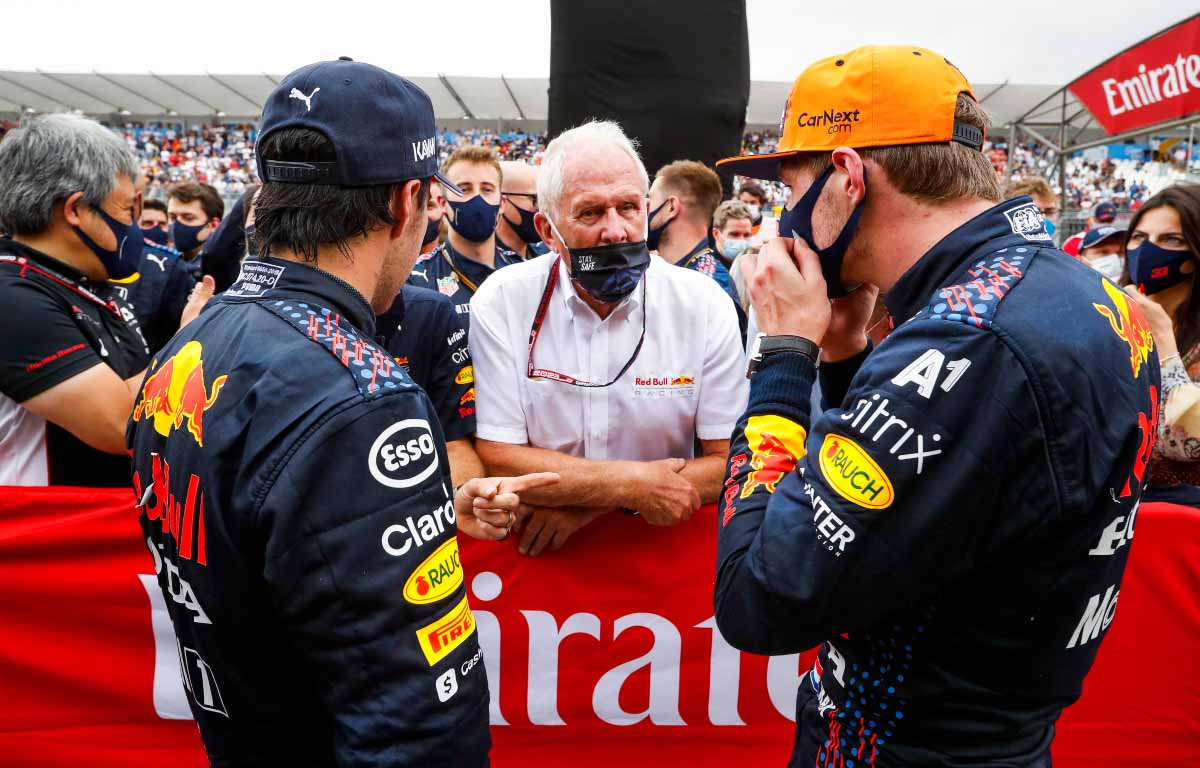 Red Bull merchandise is available to purchase now via the official Formula 1 store
Perhaps the more obvious 2022 seat for Albon would be AlphaTauri, but it would seem he is not being considered by their team boss Franz Tost.
And since Max Verstappen and Sergio Perez are confirmed at Red Bull for 2022, that means Albon must look outside of the Red Bull teams.
"That is something that you probably have to speak to Franz about," said Horner when asked why AlphaTauri is not an option.
"Obviously from a Red Bull Racing perspective our line-up is fixed for next year, but our objective would be to see him race in another team, rather than spend another year on the bench.
"So he has got a couple of opportunities to do that outside of Red Bull, and hopefully he will get that chance."
If Mercedes' attempts to thwart Albon's move to Williams are motivated by engines, then could Red Bull power potentially follow Albon to the team?
Red Bull will become an engine manufacturer from 2022, taking over from Honda, and supplying another team is something they will look at in the future.
For now though, they have enough to handle with their own two outfits.
"It's an opportunity further down the line," said Horner when asked if Red Bull Powertrains could supply Williams.
"We are going to have enough on our plates supplying the two teams for the time being, but 2026 or 2025 when the new engine comes, anything is possible for the future.
"It really depends on what the new regs are, and next weekend in Monza is crunch time for that, all the big dogs are in town for that.
"We are going to be an independent manufacturer, so you can put whatever label you want on that engine, I think that's good for Formula 1, it's just important that it's a competitive engine.
"Most importantly for Red Bull, but any team that we will possibly supply in the future, but that very much depends on the regs and the budget cap, and what the philosophy of the engine is for the future."