Mercedes unveil ambitious Brackley plans as part of £70m investment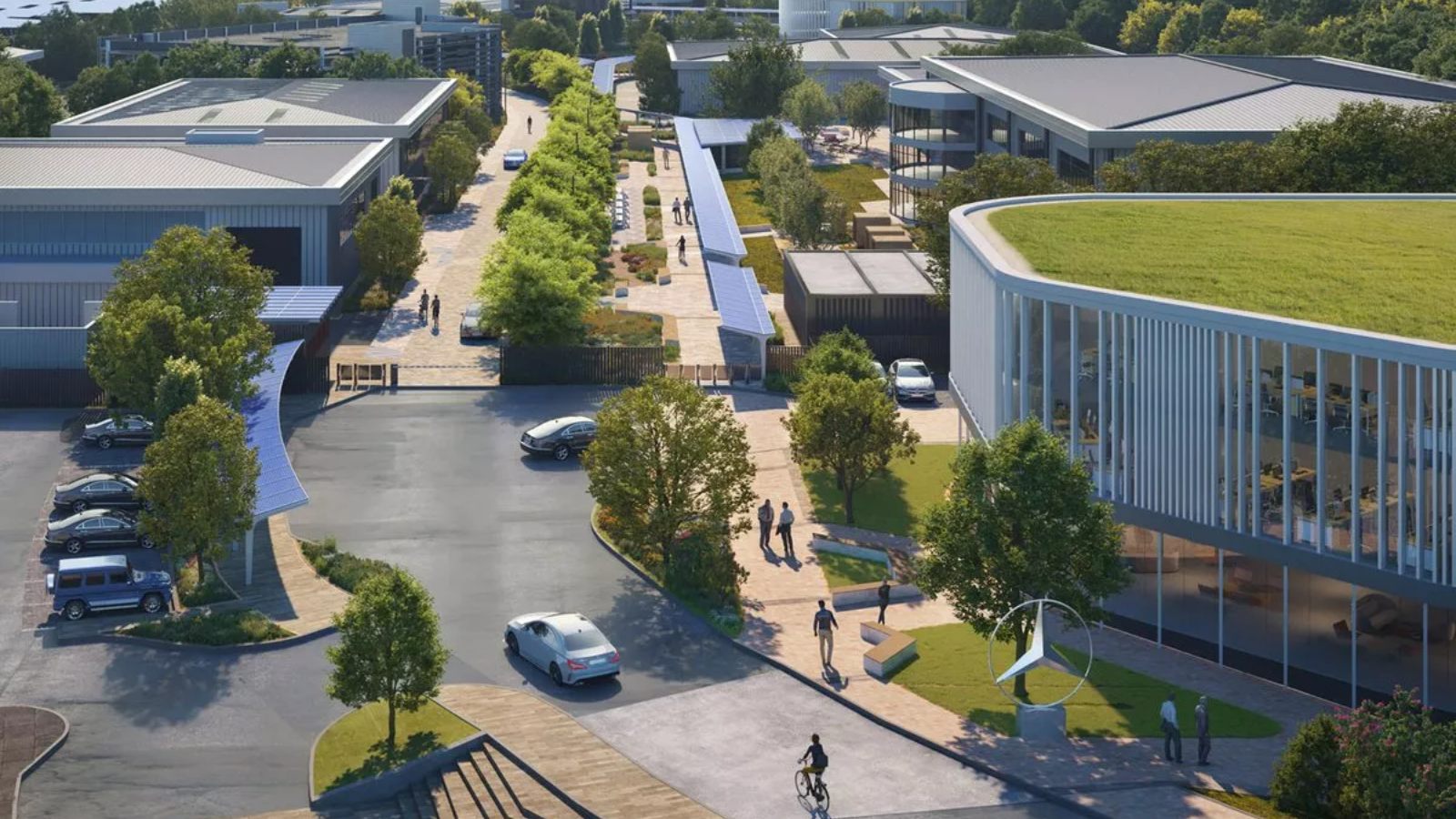 Mercedes will make a £70 million investment on their Brackley base which will include transforming it into a Silicon Valley-style campus.
Much of the improvement will be focused away from the car design and manufacturing process but instead on making the base more hospitable to Mercedes' employees.
There are plans to construct new marketing buildings, leisure facilities and restaurants and form a larger investment in Mercedes' infrastructure and staff.
The upgrades are expected to be completed by 2025 and Mercedes believe it will make their base the best in Formula 1.
The Silver Arrows are currently working on 30 different projects to improve the site, which is 10 miles away from the Silverstone circuit, with the belief that long-term success is built on employee happiness.
Toto Wolff told Autosport that the plan was for it to become "its own little village."
"The Brackley campus was built to accommodate 350 people, and today we are at 1250," he said.
"The development of the campus over the last five years was done at an astonishing pace and this now looks like an F1 team with modern state-of-the-art facilities.
"But what we are planning to do is to expand the campus with multiple new buildings and create a modern style campus, with lots of breakout areas, restaurants, state of the art gyms, new marketing buildings, and getting all the cars out.
PlanetF1.com recommends
Ferrari poised to make Lewis Hamilton mega offer for F1 2024 drive – report
"We want it to become its own little village, with all the amenities and benefits that you would expect from a Silicon Valley style environment."
The new buildings will also incorporate the team's environmental goals including being 100% powered by renewable energy from onsite and offsite sources.
"All of this is obviously done for our people. We're not trying to win some kind of architectural prize," Wolff said.
"This is not like some of our competitors did 20 years ago where you are getting lost and probably emphasising more the architecture. Here form follows function, it is not the other way around. But nevertheless, it's all done to create a great place to work at and spend time."
The Silver Arrows have been housed in the Brackley base since the team's return to the grid in 2010 but the history of the building dates further back then that.
It was first built by British American Racing in 1999 after they purchased the Tyrell team. It was then sold to Honda, who in turn sold it to Ross Brawn before it became its current iteration in 2010.