Lewis Hamilton has confirmed Mercedes have made changes to ensure he doesn't accidentally hit the brake magic switch again.
Last time out at the Azerbaijan Grand Prix, Hamilton was handed a huge opportunity to take victory and the lead in the title fight after Max Verstappen crashed out and caused a standing restart to take place with just two laps to go.
The Mercedes driver got off the line better than leader Sergio Perez but then went straight off at Turn 1 and ultimately dropped out of the points as a result.
After the race, he revealed that the reason for that was that he accidentally hit a switch on his steering wheel that shifted brake balance forward considerably.
Mercedes have now taken action to make sure it doesn't happen again.
"We haven't moved it, we've just put a shroud around it," Hamilton said at Paul Ricard.
"Just to make sure that you can't accidentally touch it in the future, but that's for the short-term.
"Obviously the wheel's not so easy to change or to move buttons on, because it's all designed, so we'll look for a longer-term solution probably in the future."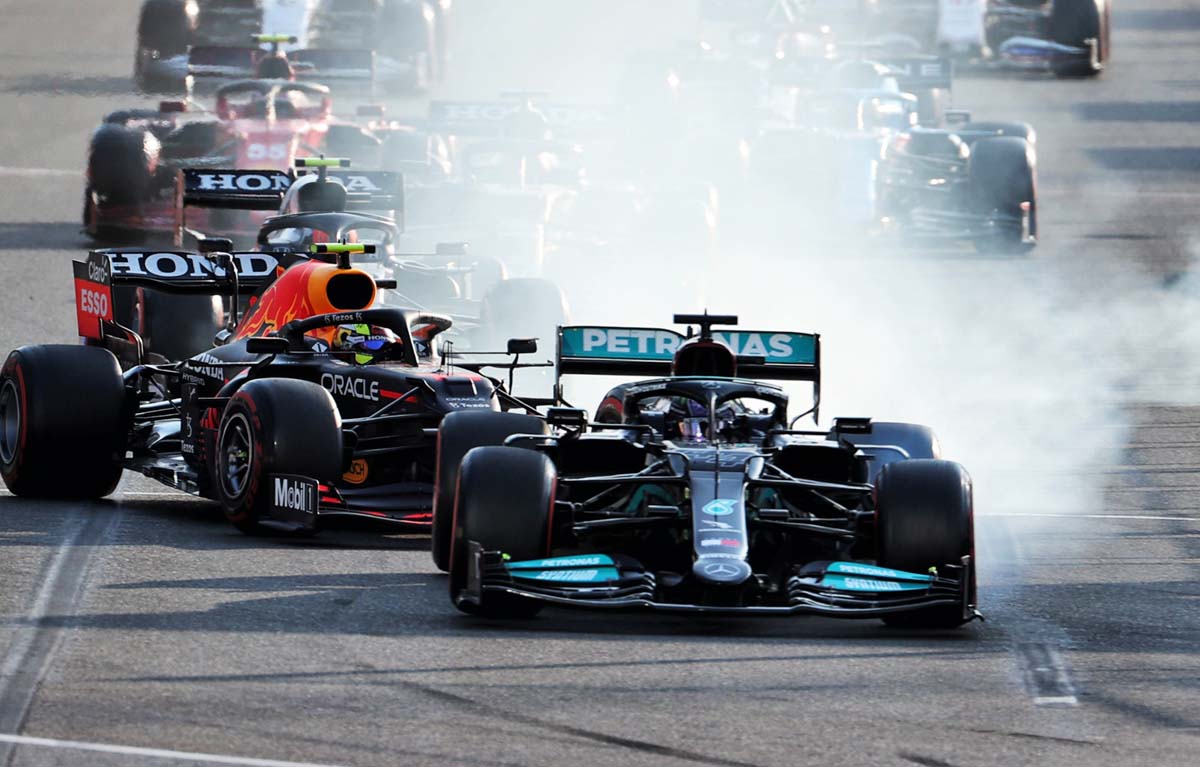 Check out all the latest Lewis Hamilton merchandise on the official Formula 1 store
Baku was the second round in a row that Hamilton left disappointed after he could only claim P7 at the Monaco Grand Prix.
Given such struggles, he's happy to return to a track that he has dominated at in the past, winning in both 2018 and 2019.
That being said, the seven-time World Champion is expecting tougher competition this time around with Red Bull looking so strong.
"I've had two really bad races, so it's good to come back to a track that we've been successful on before," he added.
"But it's a different time and we have no idea how close everybody is going to be this weekend, we've seen such a great close battle with all the teams, particularly in the last race.
"So it'll be interesting to see, but I think after these two difficult races I feel amped that we can hopefully get a better result.
"It has been good for us in the past here but I anticipate a tough weekend, naturally. Obviously, the Red Bulls have shown some serious pace over the previous races, as well as on the more conventional tracks like Barcelona."
Follow us on Twitter @Planet_F1 and like our Facebook page.