Mercedes: Sao Paulo one-two rivalled feeling of a championship win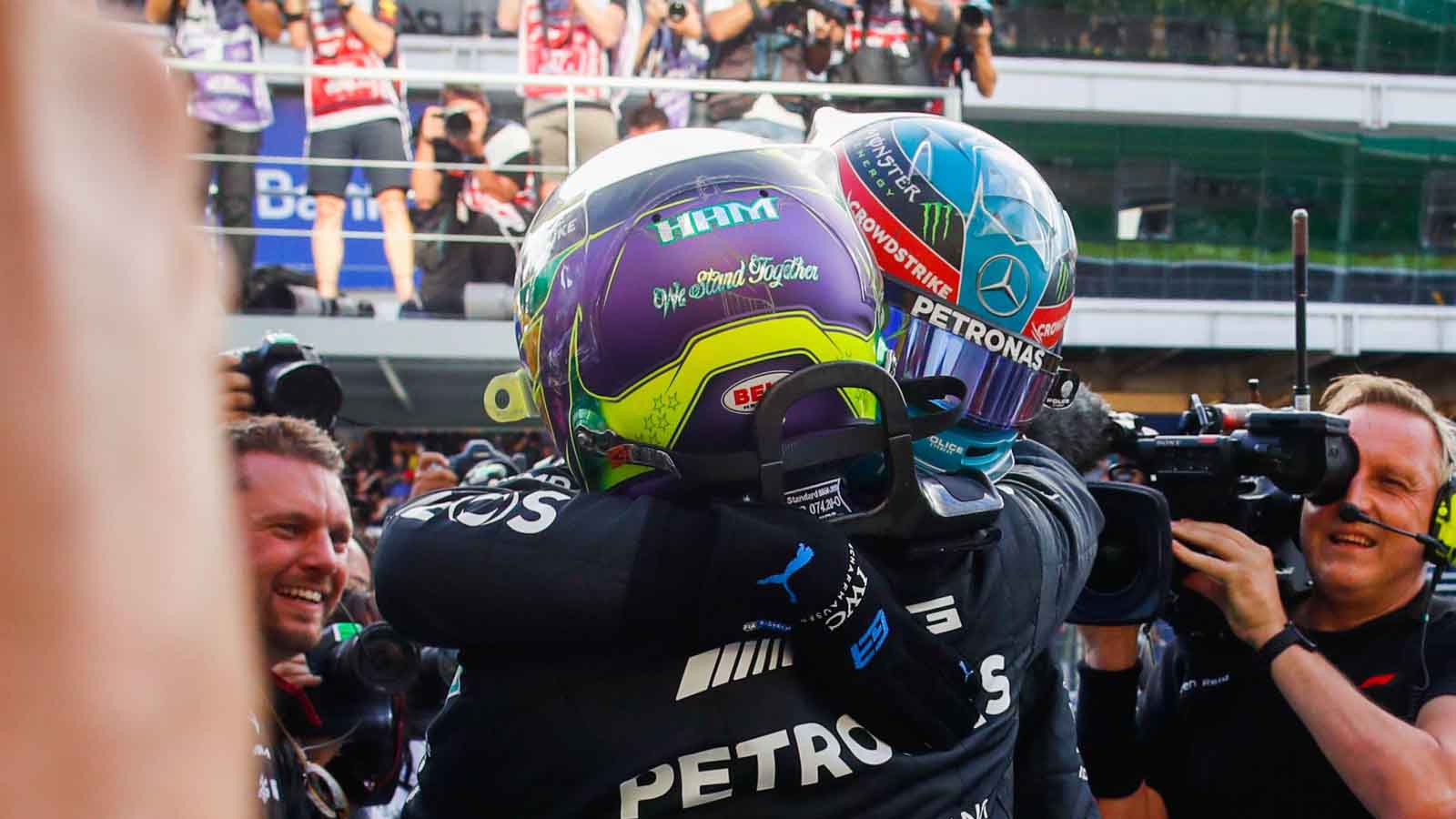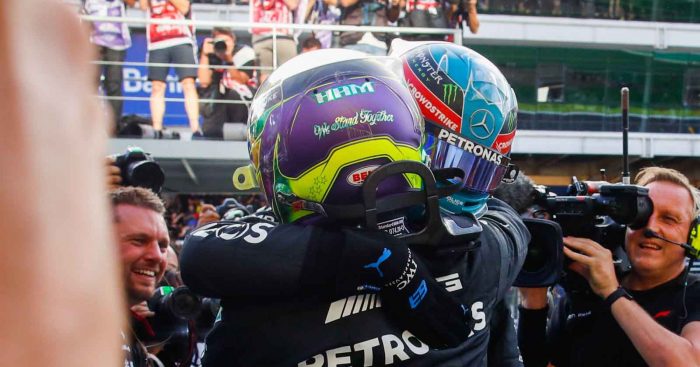 Mercedes technical director Mike Elliott likened the feeling of securing a one-two finish in Brazil to that of their past title successes.
Having won the past eight Constructors' Championships in succession, stretching from 2014-2021, Mercedes were staring at the very real prospect of going the entire 2022 campaign without winning a single race.
But at the penultimate round, the Sao Paulo Grand Prix, such thoughts were emphatically washed away as George Russell claimed an impressive sprint victory, before winning the Sao Paulo GP as team-mate Lewis Hamilton followed him across the line to complete a Mercedes one-two.
Hamilton's result came even after an earlier collision with his 2021 title rival Max Verstappen, dropping Hamilton to P8.
Verstappen and Red Bull may have hoovered up the titles on offer this season with ease, but for Mercedes, their triumph in Brazil was certainly up there with the feeling of title glory.
"First of all, I am massively proud of what the team have achieved," said Elliott in Mercedes' Sao Paulo Grand Prix debrief.
"To go from where we were in Bahrain, where we were a long way off, to fighting for race wins like we are doing now and to come home with a one-two I think is incredible. I think George drove magnificently, really controlled to win the race.
"For Lewis to come from eighth in the sprint race, to have the issue at the start of the race that he had with Max and to come through to second I think is another fantastic drive.
"I think when you've got a season like this in some ways that race win feels almost the same as the championship wins we've had in the past. I couldn't be prouder of what the team have achieved and the amount of hard work that they have put in."
Verstappen certainly came off worse than Hamilton when they made contact at Turn 2, the Dutchman needing a change of front wing while the stewards also hit him with a five-second penalty.
Elliott revealed that there was thankfully minimal damage to Hamilton's W13 after the collision, which allowed the seven-time champ to fight back from there.
"I think we've got quite lucky really," said Elliott. "I think with a collision like that you can do quite a lot of damage to the car.
"As it was there was damage, but the damage wasn't huge. In terms of the aerodynamic performance, it wasn't something that was going to really upset Lewis' performance.
"I think the fact that he was able to drive through the field, get himself back up to P2 shows not only how good a driver Lewis is, but also that the car wasn't hugely damaged."
With Ferrari crossing the line P3 and P4 in Sao Paulo, Mercedes were able to cut the Scuderia's buffer over them in the Constructors' Championship to 19 points.
Mercedes then head into the season-ending Abu Dhabi Grand Prix with motivation and a very real shot at snatching P2 from Ferrari in the final standings.
Hamilton meanwhile has just one race left to continue his streak of his having won a race in all of his seasons in Formula 1, stretching all the way back to 2007.
"On paper it is probably a circuit that doesn't suit us quite as well, but then I think if you look at the result that we've had this weekend we are hoping for the best," said Elliott of Mercedes' prospects in Abu Dhabi.
"Ferrari are 19 points ahead of us and we'd love to beat them for that second place in the Championship. We'd also love to have another win in the bag. A win for Lewis would be fantastic. So, fingers crossed."
Read more: Mercedes will not prioritise extending Lewis Hamilton victory record in Abu Dhabi