Brawn: 'Throwing resource' not an option for Mercedes
Ross Brawn pointed out that for a team like Mercedes, the option is no longer there to throw money at their W12 to recover performance.
The early-season form was with Mercedes as they chased the 2021 Drivers' and Constructors' Championships, looking to make it eight title doubles in a row, but five consecutive wins for Red Bull has put a firm stop to that momentum.
Mercedes depart Austria after back-to-back rounds at the Red Bull Ring where they had no answer for their rivals, with Red Bull now leading the Constructors' standings by 44 points.
Max Verstappen meanwhile opened up a 32-point gap over Hamilton in the Drivers' Championship.
In the past, Red Bull and Mercedes joined Ferrari in being Formula 1's clear biggest spenders but now all teams are capped at $145m on the chassis side. Also, the teams are having to balance development of this year's car with working on the radical new 2022 challengers, all of this within the budget cap.
And so, if Mercedes want to reel Red Bull back in, then they can no longer do it by "throwing resource" at the car.
"This year is unusual in that the teams can't respond in a normal way for several reasons. One is that we have the cost cap now, so they can't just throw resource at the problem," wrote Brawn, Formula 1's managing director, in his Austrian Grand Prix column.
"Secondly, we have the new car coming in next year, which they will be pretty committed to, so it's a bit of a dilemma for the team as they probably can't afford to deliver a very strong response in the way they normally would do.
"Before the cost cap, you would throw resource at it. These are the elements of the rule changes that have been made, which are significant and slightly unseen and I think the rule changes will lead to stronger championships in the future.
"The title is still reachable for Hamilton and Mercedes. These races have been pretty much dominated by Red Bull, but I will be amazed if that continues at every track.
"I think the British Grand Prix at Silverstone is going to be fascinating, especially with the new sprint format on the Saturday."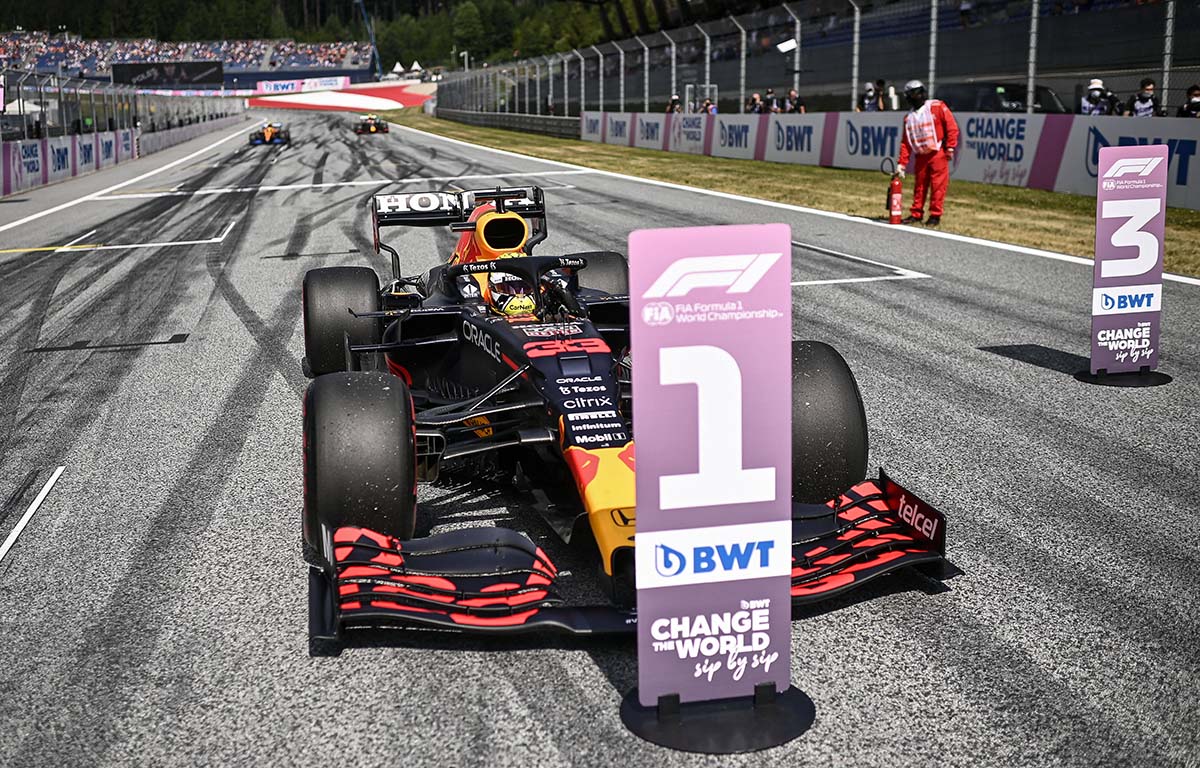 Check out all the latest Lewis Hamilton merchandise on the official Formula 1 store
Verstappen's challenge is the sternest opposition which Hamilton has faced in a title fight since Mercedes' dominance began back in 2014, but while this situation is therefore not one that Hamilton is accustomed to, Brawn assured that it is not a new situation for the seven-time World Champion.
"Right now, things aren't going well for Lewis but he's been through this before, albeit maybe not for some time. He is used to tough battles," said Brawn.
Follow us on Twitter @Planet_F1, like our Facebook page and join us on Instagram!