Mercedes will not be able to poach Ocon away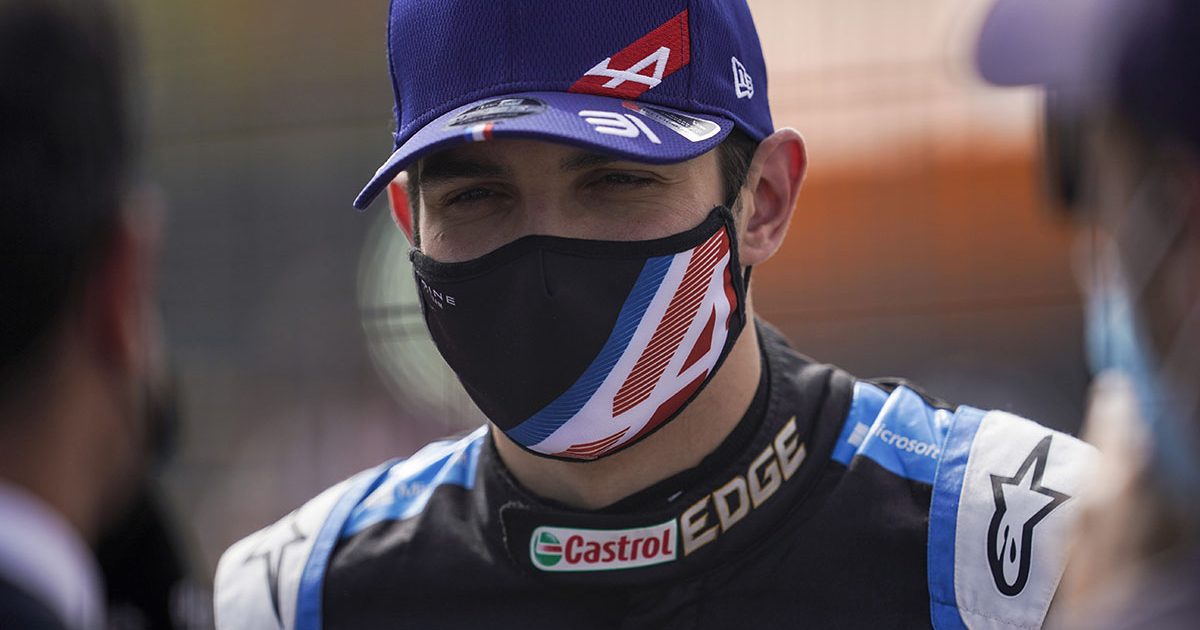 Alpine has made it clear there are no exit clauses in Esteban Ocon's new contract that allows him to leave for Mercedes.
Ocon has been rewarded for his strong, consistent form at Alpine with a new three-year deal at the team, but he still does retain a link with Mercedes, who could well be looking for a driver or two in the years to come.
Due to those said links, Ocon always finds himself on the shortlists reported by the press when the Mercedes driver rumours are swirling around.
But, Alpine CEO Laurent Rossi has said Ocon will be staying with them for the duration of the contract as there are no exit clauses for Mercedes to trigger.
"He is a Mercedes managed driver, that's about it," Rossi said in the FIA team principals' press conference.
"So he's constantly under their management, but there's no such clause for Mercedes to put him out of the team.
"No, he stays with us for the next three years."
As for the reason behind the contract duration, Rossi explained that Alpine did not want to lose a driver who he feels is a "top-10 minimum" driver – especially with new regulations on the way in 2022.
Extremely happy to announce I will continue with @AlpineF1Team for 3 more years, I've been part of the team for a long time but i'm very much looking forward to write more memories together🔥 #EO31 pic.twitter.com/9fCDKCqh3b

— Esteban Ocon (@OconEsteban) June 16, 2021
Check all the latest 2021 teamwear via the official Formula 1 store
"We've seen enough of Esteban, we know he is good," Rossi added.
"I don't want to be here again, looking for another driver after two years. Recent past showed that it never really turns the right way…if you have a good driver, you want to keep them.
"So I think it's good for us, it's good for him. We have a long, long way to make progress, he buys into the project, and adds credibility to our project.
"For me it's also a guarantee that we're going to perform on the driver department. Esteban is arguably a top-10 driver minimum. So, we don't make a big mistake here.
"For me it was a no brainer. It's part of a long journey and Esteban fits into that mould quite well."
Rossi also said that Ocon reminds him of a Formula 1 legend in the form of Alain Prost with how he operates within the team.
"He is a great fine tuner, he reminds me a lot of Alain," he said.
"He is very good at extracting the maximum out of the car, and it shows, constantly improving. He is damn fast too – give him any car he is fast, and he shows it every qualy. So that makes him a very good driver.
"He is a good team-mate. He is good with the rest of the team. When I say team-mate it is not just to other driver, also the rest of the team. He is basically pushing everyone up. He is a great guy to have in the team."
Follow us on Twitter @Planet_F1, like our Facebook page and join us on Instagram!