Mercedes 'can't suddenly lift W12's rear 30mm'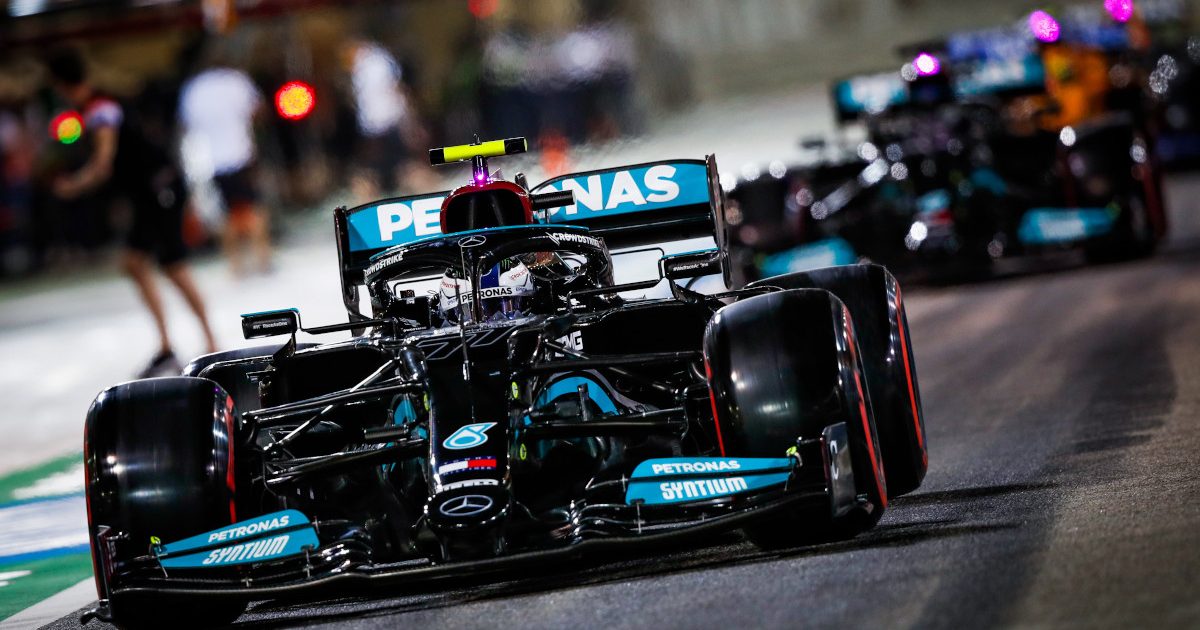 Convinced the new floor regulation hurts low-rake cars more than their high-rake rivals, Andrew Shovlin says Mercedes "can't suddenly" lift the W12's rear 3cm.
Although this year's cars are largely a carry over of last year's, Formula 1 does have a few new rules for 2021 that are designed to slow the cars.
One of those relates to the floor with the teams having to cut away segment of it just in front of the rear tyre to reduce downforce.
As small as the change is, it has had a big impact especially on the teams, such as Mercedes, who run low-rake cars.
But while Mercedes are well aware of the problem, trackside engineering head Andrew Shovlin says it is not one they can easily fix.
"What we certainly can't do is suddenly say we're going to lift the rear of our car 30mm and work with that because that would write off the season… we'd lose so much in doing that… it's just not practical," he told Reuters.
The first qualifying session of this season, in which Red Bull's Max Verstappen took pole by 0.3s ahead of Mercedes' Lewis Hamilton, showed that Mercedes and Aston Martin were two of the biggest losers in terms of pace.
Check out all the latest Mercedes merchandise via the official Formula 1 store
Mercedes did fight back to take the Bahrain win, Hamilton crossing the line 0.7s ahead of Verstappen with Valtteri Bottas P3.
Shovlin is concerned that this year's W12 has no "strengths relative to" to Red Bull's RB16B.
"We don't really have any strengths relative to them, is what I would say," he said.
"We've had a lot of years where we've been able to rely on straight-line speed or high-speed cornering or interconnected corners but you look at it here and we weren't taking any time out of them anywhere.
"In qualifying we're just bang on their pace in our best corners and they are quicker in the others. So we need a faster car, simple as that."
"We're having to look at more subtle areas to do with driveability characteristics," Shovlin continued. "This season is actually going to come down to the fine margins more than normal.
"I don't see us really being able to develop to a point where we could get clear ahead and hopefully Red Bull won't develop to a point where they're clear ahead."
Follow us on Twitter @Planet_F1 and like our Facebook page.