Mercedes caught out by soft tyre in Russia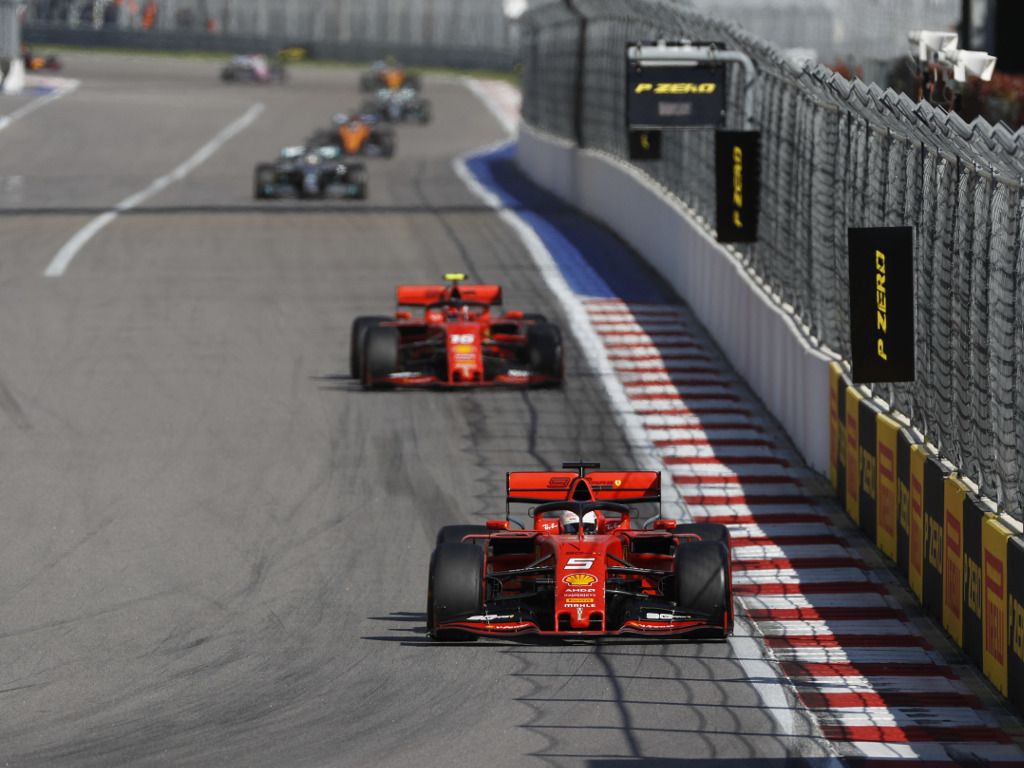 Mercedes' motorsport strategy director James Vowles admits that the team were caught out by how little the soft tyre degraded at the Russian GP.
The Silver Arrows started the race on the medium tyres, as opposed to Ferrari who were on the softs, believing it would open up more opportunities for the second stint when the softs degraded.
However, the compound degraded far less than Mercedes expected, allowing Ferrari to pit and keep Charles Leclerc and Sebastian Vettel in a one-two position.
"Going into the race we expected that soft tyre to be a little more fragile than it was," said Vowles in Mercedes' Russian GP debrief.
"In reality, the degradation was very low, both on the soft and the medium and that reduced the number of opportunities that we had.
"Had the soft degraded like it did on Friday, we would have had plenty more to play with, it would have meant around Lap 15 or so that soft tyre from the Ferraris would have started to fail a bit more and would have come back towards us, and they would have had to stop earlier, creating more of an offset.
"It didn't, so once they were able to go a fair amount into the stint, now we were reliant on the soft tyre transforming our car and making it work better, but even so, we would have been behind the Ferraris.
"Had there have been a late Safety Car and all the cars bunched together, that fresh soft may well have provided the difference.
"Whilst we didn't have necessarily the track position on them, if we are tucked up behind them, I think that tyre would have re-started very well."
As it was, Vettel's retirement shortly after pitting brought out the Virtual Safety Car, before George Russell crashed under the VSC to trigger the full Safety Car.
That allowed Mercedes to pit Hamilton and bring him out still in the lead ahead of Leclerc, while Ferrari then pitted the Monegasque driver again to give him fresh softs for the last stint, dropping him to P3 behind Valtteri Bottas.
Vowles though was clear that without the VSC and SC, Leclerc would have won the Russian GP.
"Indeed one of the reasons why Leclerc stopped and fitted that soft tyre rather than staying on the medium was because he had concerns about how it would re-start," he explained.
"The reality is though I think it would have been incredibly tough to take points off Ferrari in a straight fight without a VSC or Safety Car.
"I think we would have finished third and fourth, and Ferrari would have won that race."
Follow us on Twitter @Planet_F1 and like our Facebook page.