'When Mercedes have a chance of a win, it's Lewis Hamilton not George Russell'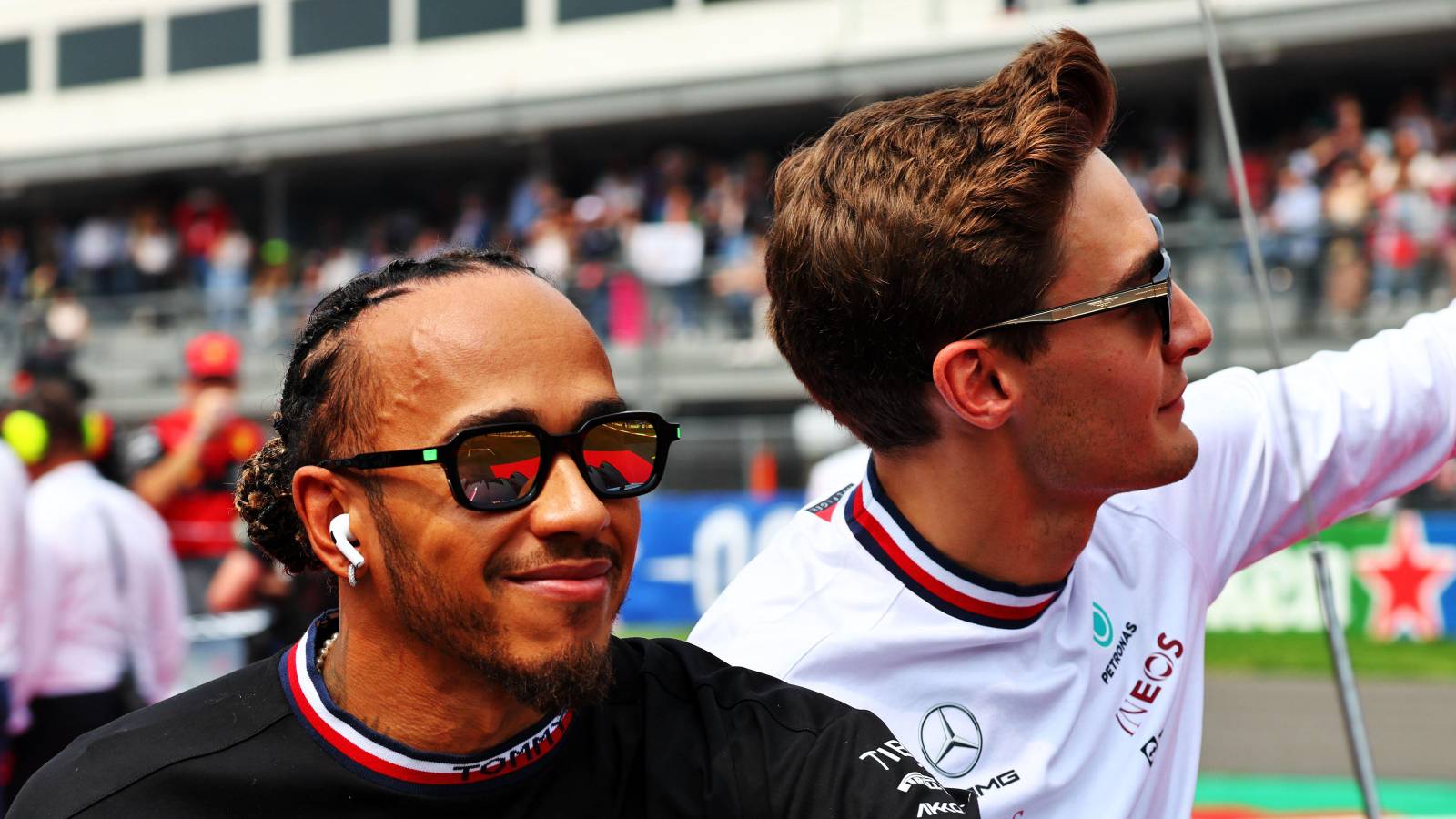 Jolyon Palmer believes that despite the current points gap, Lewis Hamilton still represents Mercedes' best chance of a win over George Russell.
Russell, who is in his first year with the team, leads Hamilton by 15 points in Drivers' Standings but that is largely due to his performances at the start of the season rather than the ones of late.
Hamilton, meanwhile, has gone from battling for midfield spots to fighting for podiums and has finish second in the last two grands prix.
Palmer believes that Hamilton has proven he is back to his best and if Mercedes do have a car capable of winning the title next year, the seven-time World Champion will be the one pushing for it.
"I imagine George will close it out, just by sheer numbers," he said of the points gap on the F1 Nation podcast. "There's only two races left and if he just manages to keep this consistency, he'll be there.
"But I think that doesn't really tell the picture of the Mercedes story.
"I think George has been impressive, if he beats Lewis it will be an amazing achievement, but I do think the more the season's gone on, the more Lewis looks like Lewis again.
"At the start of the year, there was a really odd moment where everyone was a bit perplexed [thinking] 'is George Russell, gonna outdo Lewis Hamilton?' and for the first six, seven races, it was looking that way.
"As the season's gone on, I think Lewis has got on top and I think if they do have a title-challenging car next year, I still think it'd be Lewis that would be that man."
Damon Hill agreed and said that it was the race on Sunday where Hamilton's talent shone through.
"When it comes to the race itself, Lewis is nearly always a faster driver over the distance. I think that's interesting,
"The younger drivers tend to be really quick over the one lap but the more experienced drivers, you look at Fernando [Alonso] in the races he's incredible. He's still creaking in qualifying, but they have this understanding of how to eek time out in a race.
"Quite often Lewis is still creeping ahead of George in the last few races. He's [Russell] done an incredible first season with Lewis but in some ways you could say he was fortunate not to get Lewis on top form at the start of the season."
Mercedes will be aiming to return to the summit of the sport having not won the Constructors' Championship for the first time in nine years and Palmer noted that "whenever Mercedes are in with a chance of a win, it's Lewis there, not George."
"So when the when the Mercedes car seems a bit absent through a weekend, it's very close between the two, often George can be ahead. That's certainly how it was at the start of the year.
"But every single time we're looking at maybe Mercedes can win this race, as the race is unfolding, it's only Lewis.
"That's maybe just a little bit of experience still for George when the car's at it's best to maximise it. I'm sure he'll improve as well next year but that's where I still think you've got Hamilton ahead, even if the points don't show it."
Read more: Lewis Hamilton – We obviously have a championship we need to get back