After Charles Leclerc secured pole position in Monaco with his late crash, Toto Wolff says F1 should introduce a rule that a driver who crashes loses his fastest lap.
That, he says, will put paid to any speculation about whether the crash was deliberate.
Leclerc put his Ferrari on provisional pole for the Monaco Grand Prix, clocking a 1:10.346 to sit P1 by 0.230s ahead of Max Verstappen.
His joy almost turned to misery when he crashed on his second run, wrecking his SF21 in the Swimming Pool section.
The crash meant Verstappen, who was on a hot lap, wasn't able to complete his lap, neither could the rest of the top ten.
Leclerc secured pole position through the crash, although could yet face a grid penalty if Ferrari need to change his gearbox.
Asked whether he felt Leclerc's accident was deliberate, qualifying runner-up Verstappen was quick to deny that.
Wolff, though, reckons if F1 introduced an IndyCar style rule in which a driver lost his fastest lap time if he crashed in qualifying, that would immediately put an end to any conspiracies.
He told The Race: "I didn't know that that was the rule in the US but I think it's an intelligent rule that would avoid confusion.
"By any means I don't think that Charles put it in the wall [deliberately] today, because there's just too much at stake.
"But it would be a nice little incentive to make sure that the polemic that such a situation provokes is out of question, is not happening because nobody would doubt it."
F1 TV are offering PlanetF1 readers 10% off their Access and Pro subscriptions! Click here and use the code PLANETF10 at checkout*
*offer expires midnight on Sunday, June 6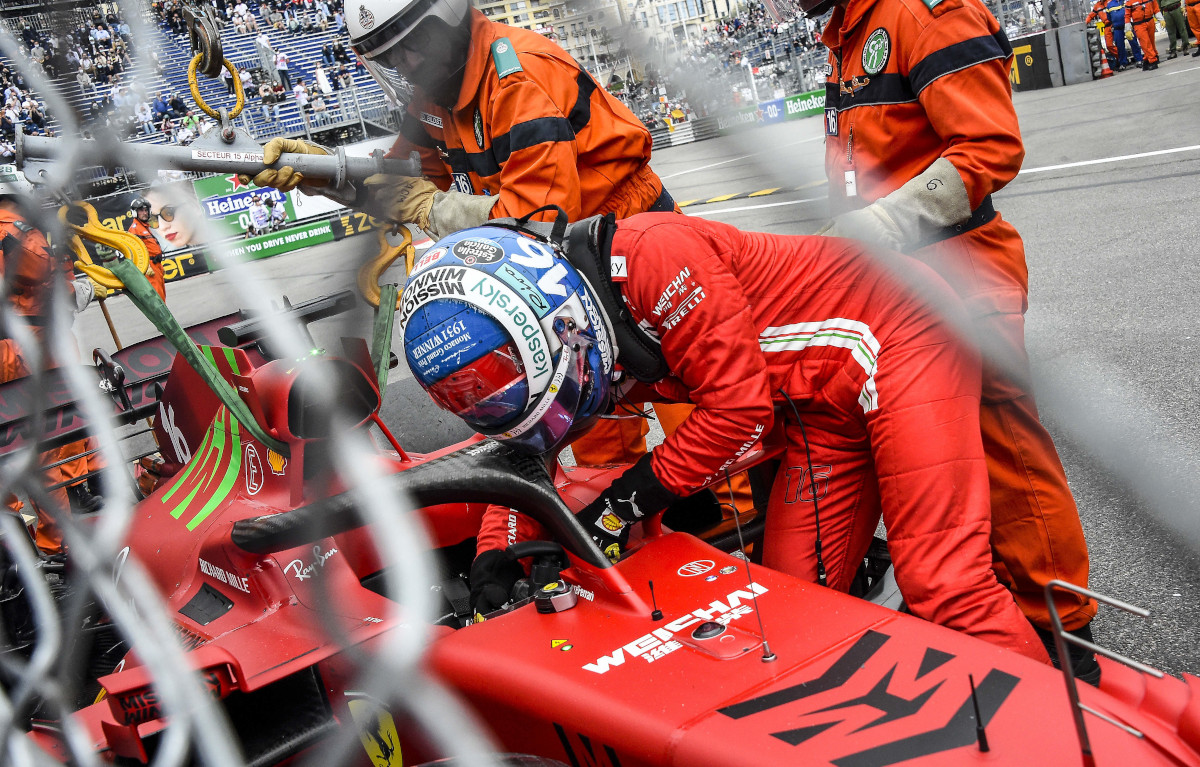 Asked whether he felt Leclerc's crash was deliberate, the Mercedes motorsport boss said no, especially given the amount of damage to the Ferrari and the potential consequences if the local lad's gearbox does need to be changed.
"Like with all the incidents that we have seen in the past in Monaco, only the driver will ever know what exactly happened," he said.
"In that case I doubt that Charles would make himself detonate in the rail which could cause even more damage to his car."
At present Ferrari have no plans to change Leclerc's gearbox, saying it has "not revealed any serious damage".
They will, however, reassess in the build up to Sunday's grand prix.
Follow us on Twitter @Planet_F1 and like our Facebook page.