Mercedes swap Hamilton and Bottas' W12 chassis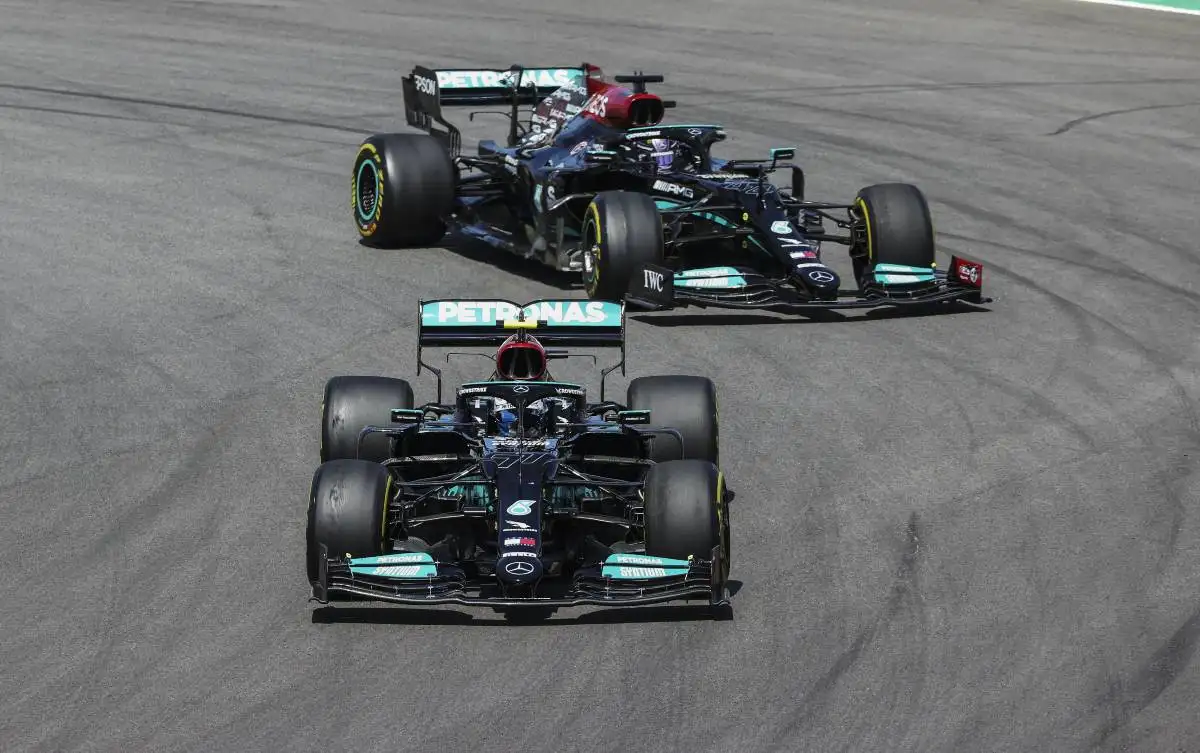 Lewis Hamilton and Valtteri Bottas have swapped chassis for the French Grand Prix weekend, Mercedes have confirmed.
So far this season, Hamilton has used chassis number six in every race, but his team-mate Bottas will be the one driving it at Paul Ricard. The Brit meanwhile will use chassis number four.
It's the second time this already this year that Bottas has changed his, with the first coming after the Emilia Romagna Grand Prix due to his crash there with George Russell.
The change apparently has nothing to do with performances but has just been made, as planned, so that all of the team's available chassis complete a similar amount of mileage.
"It's not a new chassis," Bottas said.
"It's different and it was always planned for me to change to a different chassis at this point."
View the latest Valtteri Bottas merchandise via the official Formula 1 store
Torquing Point Show
The latest episode of Torquing point show. Henry Valantine and Charlotte Lines discuss the biggest stories of the week, including Estaban Ocon's new deal, the George Russell and Valtteri Bottas rumours, and much more.
Bottas endured a torrid time of things last time out at the Azerbaijan Grand Prix, lacking pace and failing to finish inside the points.
Looking back on it, he feels that he was so poor as he didn't find a setup that he could feel confident with, much like Hamilton in the previous round in Monaco, where Bottas was the faster of the two all weekend.
"We saw that in Monaco, for me, I managed to find the set-up and the confidence and get the tyres to work and Lewis didn't. It almost felt like vice-versa in Baku," the Finn added.
"There was quite a big difference towards the end of the weekend with the set-up. And now I can say that probably the direction I took, we took as a team, wasn't ideal. Some other small things combined."
Given that Paul Ricard isn't a tight and technical street circuit like the previous two, he's optimistic that the situation will improve there and beyond.
"I think our car is quite on a knife-edge on those kinds of tracks," he said.
"But I think at least the next few tracks it's a bit more normal and hopefully we can get a reasonable set-up and that it's not that easy to go into the wrong direction."
With talk that Russell will replace him, Bottas's future is far from certain, but he has hit back at claims he has been told he's leaving, adding that the speculation around his drive is not based on facts.
Follow us on Twitter @Planet_F1, like our Facebook page and join us on Instagram!