Mercedes tech chief questions theory that new regulations have led to 'significantly closer racing'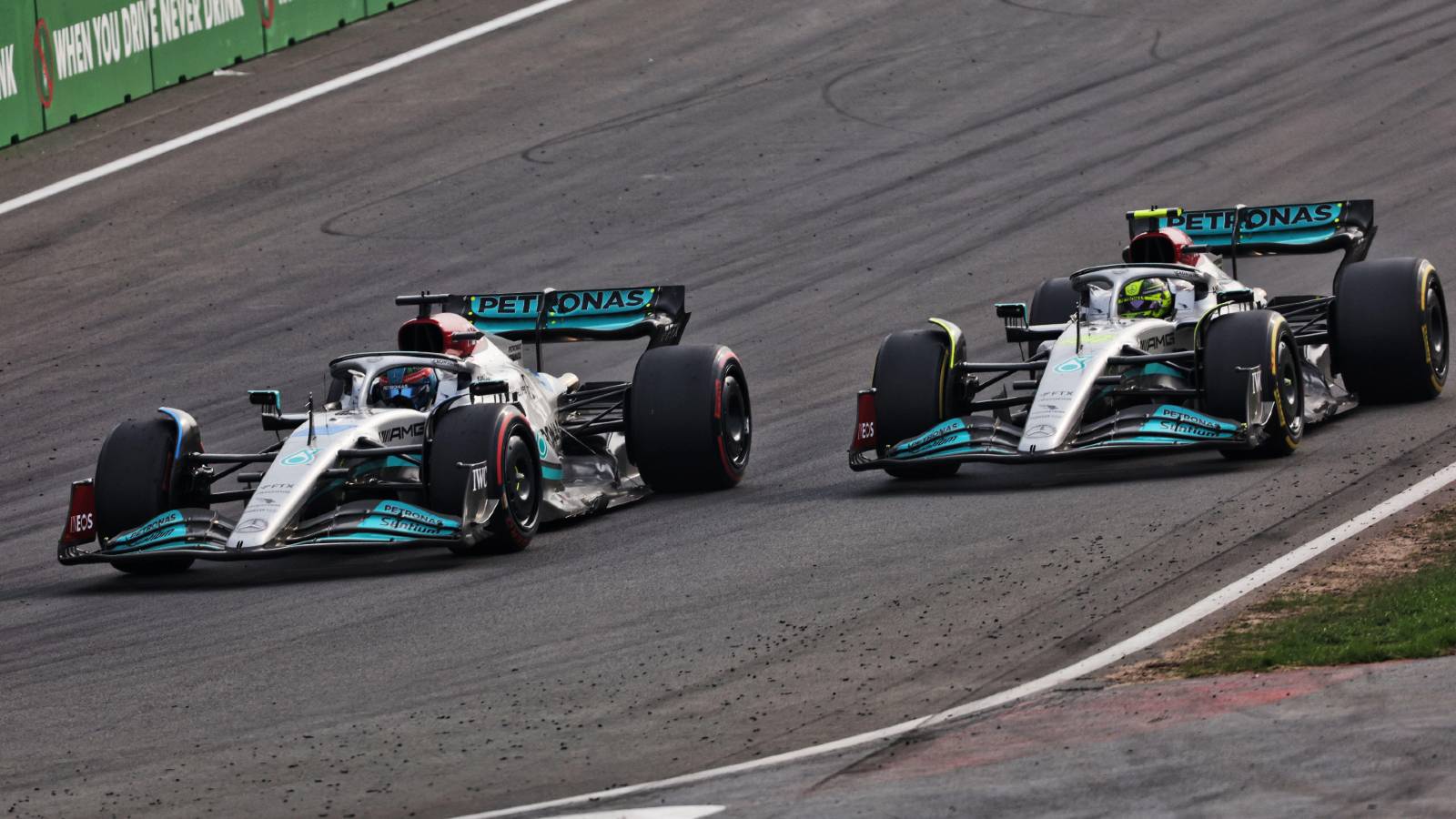 F1's aerodynamics overhaul failed to deliver "significantly" closer racing, according to Mercedes' technical director, who believes cars capable of tighter battles are "very different" to the 2022 machines.
The FIA rolled out the first major update to its F1 technical regulations since 2014 last year, aiming to shake up the grid and appease fans' demand for more overtaking action.
The new cars took inspiration from the 1970s and 80s for their marquee modification, utilising ground effect to stick them to the track, instead of relying on the wings for downforce. This would decrease the influence of 'dirty air' on racing and allow drivers to follow each other more closely.
Two rounds into the season, fans couldn't believe their luck. The new regulations were setting the stage for a thrilling 22-race title battle, after Max Verstappen and Charles Leclerc went wheel-to-wheel in Bahrain and Saudi Arabia.
Their Red Bull and Ferrari machines were visibly more comfortable racing at close quarters and the pair would have several corner-by-corner battles through the season. However, it wasn't long before Verstappen pulled away from Leclerc to dominate 2022.
Although there were plenty of fascinating battles last year, the emergence of "DRS trains" meant it wasn't all good news – with cars finding it harder to pass on the straights and getting stuck behind slower-moving machines for long periods.
Mercedes' tech chief Mike Elliott isn't convinced by the 2022 update, telling Autosport: "Personally, whether it's because we've not had the greatest car, I've not been a huge fan of them.
"If you look at what they were intended to do with improving overtaking, they've definitely allowed the cars to get closer in the corners.
PlanetF1 recommends
Concern for Red Bull as cost penalty already 'significantly' impacting the team
F1 driver contracts: What is the current contract status of every driver on the 2023 grid?
AlphaTauri fire up AT04 as New York City launch date nears
"But I'm not sure that we've not then lost out on the straights in terms of the wake and the drag reduction you get as a result of it. So, it doesn't feel to me like we've seen significantly closer racing, we've just seen a different set of rules to work with."
The next major overhaul will come in 2026, when the FIA will provide teams with new engine regulations while hoping to make cars both lighter and smaller – having allowed them to balloon to a minimum of 798kg without fuel, almost 300kg heavier than 30 years ago.
Elliott believes the regulations will require major changes for F1 to alleviate the DRS train and slipstream issues while still promoting close-quarters racing in the corners.
"We'd have to have something very different to what we've got at the moment," he added.
"But there are definitely technologies out there that could give you cars that could follow closely in the corners and still give you a drag benefit down the straights.
"But Formula 1 and the FIA are working towards what will be the 2026 regulations and, if you look at what's already been released for the power unit for 2026, we're going to need very different chassis regulations to go with them.
"Hopefully, we'll end up with something that's a good step in that direction."
Of the front-runners Mercedes struggled the most adapting to the 2022 cars, having been sent down a losing path by a dodgy data set while developing their machine – giving their drivers brain-rattling porpoising issues on high-speed circuits.
George Russell bagged the team's only victory in Brazil, as Lewis Hamilton failed to win a Grand Prix for the first time in his 16-season career.
After finishing a distant third in the 2022 Constructors' Championship, Mercedes will hope to return to the title fight in 2023 to challenge Red Bull.