Shovlin: Clash was inevitable with aggressive Max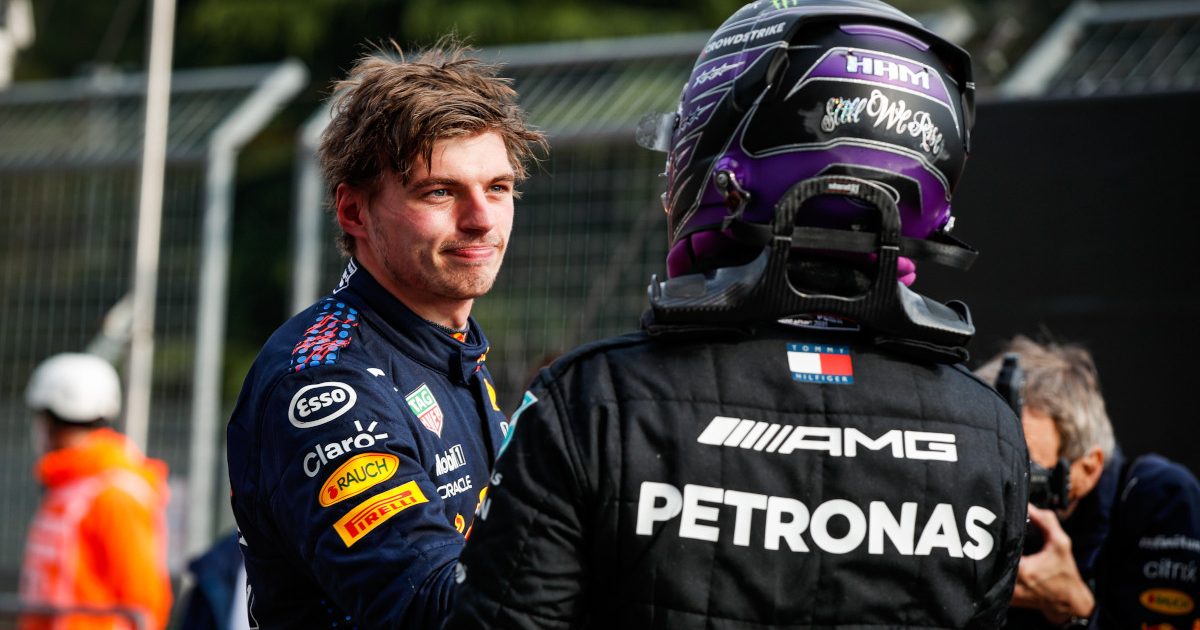 Mercedes trackside engineering director Andy Shovlin reckons Lewis Hamilton and Max Verstappen crashing was "inevitable" given that the latter "drives aggressively".
After several close calls, the title protagonists had the big one at the British Grand Prix.
Although Lewis Hamilton qualified P1 on Friday night, it was Verstappen who took control early in the Saturday sprint qualifying as he out-dragged Hamilton to the first corner.
Winning that 17-lap dash meant Verstappen was on pole for Sunday's grand prix, with Hamilton starting P2. The gap in the champion was 33 points in Verstappen's favour.
This time around it was Hamilton who had the better run to the first corner, challenging Verstappen for the lead.
The Red Bull defended corner after corner until finally Hamilton tried to muscle his way up the inside at Copse, missed the apex and hit Verstappen.
Shovlin reckons the crash was "inevitable".
Two angles, one collision, many views! 💥🗣#BritishGP 🇬🇧 #F1 pic.twitter.com/qIZ3Qp7KiD

— Formula 1 (@F1) July 20, 2021
Check out all the latest Mercedes merchandise via the official Formula 1 store
"If you look at the sprint race, [and] if you look at the opening lap of the main race, Lewis was constantly having to back out of it to avoid a collision," Shovlin said.
"He was able to put his car into a position where he could stand his ground.
"Max drives aggressively and it's inevitable that, one day, we're going to get an accident."
Despite Mercedes believing Verstappen was to blame, the stewards saw it different, slapping Hamilton with a 10-second penalty for being "predominantly at fault".
Shovlin told Motorsportweek that he felt that penalty was unjust.
"We didn't think the penalty was deserved, if you look at the guide that the stewards have to determine who's at fault in terms of overtaking, Lewis was sufficiently alongside and we felt Max should have given him room," he said.
Hamilton went onto win the grand prix, his eighth triumph at the British Grand Prix, slashing the gap to Verstappen to just eight points.
Damon Hill believes Hamilton's actions on Sunday will play on Verstappen's mind in their future battles.
"I've never seen Lewis drive that aggressively," said the 1996 World Champion during the F1 Nation podcast. "The only thing I can come up with is Barcelona with Nico Rosberg.
"I do wonder whether it was something that happened the previous day in the sprint. It was a statement of intent, wasn't it? It was Lewis saying 'listen, I'm a streetfighter and if you're going to get rough with me, I'm going to have to show you what I've got' and he's done that.
"Psychologically, that has made a dent in Max. It has to. It's made him realise Lewis, in a wheel-to-wheel battle, is not going to back down. That's got to go down in the mental notebook."